I like taking backups of important online assets, and my email account is one of the most important for me.
Here are the best Gmail backup tools I've come across so far.
Gmvault

A command line interface that is not the easiest to set up but works fine and is free. Download it from Gmvault.org and refer to my step-by-step guide to setting Gmvault up on a Mac.
Gmail Backup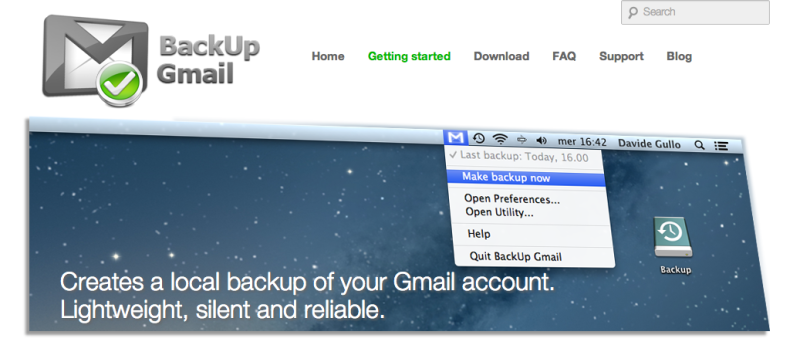 A GUI app that is downloadable from the App Store and costs only $1.99. You can schedule backups and even backup from multiple accounts.
Do you backup your Gmail account?