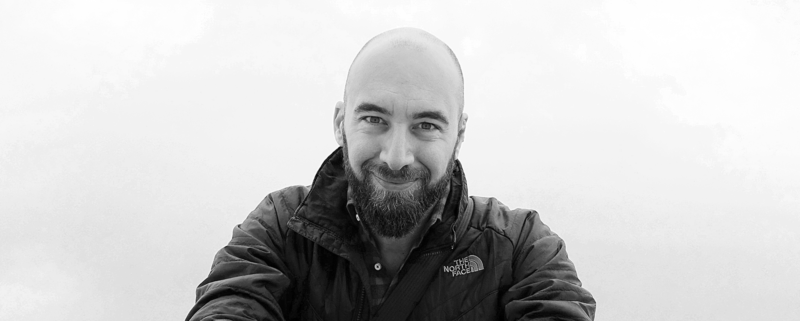 Hello and welcome to my blog! I'm a dad, padel player, entrepreneur and investor with a very strong sense of curiosity about many seemingly unrelated subjects.
My online projects:
Some tidbits:
Current location: Barcelona, Spain
Favorite beverages: coffee & red wine
My 5 major strengths according to the Strengths Finder test:
Focus
Futuristic
Restorative
Discipline
Significance
My dominant tendency according to the Grethen Rubin Four Tendencies test: Questioner.
Another popular psychological test is the Myers-Briggs test. My result is INTJ, which stands for Introvert, iNtuitive, Thinking, Judging.
Another psychological test is the Big Five Traits test, and here are my results. According to the Enneagram test I'm an Achiever.
Favorite music genres: Classic rock, eurodance, synthwave, classical, reggaeton, deep house.
Favorite band: Queen
Favorite song: I Want It All
Chronotype: Lion
I'm fascinated by human cognitive biases and psychological principles.
Training and fitness is an integral part of my life, especially as I grow older.
I consider myself a citizen of the world (watch this). I also identify with skeptics. That means that I'm a person inclined to question or doubt many widely accepted opinions. In common vernacular, a skeptic is someone who requires extraordinary evidence before accepting extraordinary claims. Essentially, this equates to having a scientific world view. Finally, I consider myself a student of life, which means that I view life as a long course with my daily goal being that of making sense of this life.
Some of my favorite authors that have shaped my views on the world:
Curious fact: when I was a young kid I really enjoyed reading user manuals. I guess I've always had a deep curiosity about how things work.
Finding Purpose and Meaning
I love the writings of Derek Sivers, so let me share some of his points on starting and growing a business since it has always been something I've loved being involved in.
Business is not about money. It's about making dreams come true for others and for yourself.
Making a company is a great way to improve the world while improving yourself.
When you make a company, you make a utopia. It's where you design your perfect world.
Never do anything just for the money.
Don't pursue business just for your own gain. Only answer the calls for help.
Success comes from persistently improving and inventing, not from persistently promoting what's not working.
Your business plan is moot. You don't know what people really want until you start doing it.
Starting with no money is an advantage. You don't need money to start helping people.
You can't please everyone, so proudly exclude people.
Make yourself unnecessary to the running of your business.
The real point of doing anything is to be happy, so do only what makes you happy.
Another thing worth reading is Hunter S. Thompson's Letter on Finding Your Purpose and Living a Meaningful Life.
I truly believe in breaking the conventions, doing something you love and that you are passionate about. Only by doing this will you ever be happy in your life.
Don't you have a feeling, like me, that most people spend their lives chasing a highly paid job or career promotion? That might give you more financial security, but what are you sacrificing?
Think about it.
What about the stress, being forced to fit into a system, the office politics, and going against your core values. All these are daily features of corporate life. At one point you will end up asking yourself: what am I doing with my life?
Life is not about how much money you have, or the heights you've reached in your career. It is about you and your talents, and how you are going to use them as best as you can, doing something you truly love.
From my experience, I can tell you that yes, you can achieve all this and more!
However, don't be fooled by all those internet marketers offering you the latest shortcut to internet riches. You most probably don't need to spend much money to start off, and the most important thing I can share with you is this:
To be successful online you need to work hard, create something innovative, and never stop learning.
If you need some more inspiration, read on…
Online Business Ventures
My biggest success story to date is WP Mayor (founded in late 2010), a WordPress blog which started out as a place where I could store all the new cool things I was learning about WordPress. Perhaps the biggest lesson learned from the success of WP Mayor is that in order to receive, you must first give.
Of course, we've all heard this phrase from many sources, but to experience it first hand is truly life-changing. WP Mayor has given me much more than the freedom to work whenever and wherever I want. Beyond the financial benefits of blogging, I have come to value the new relationships I built and the opportunity to meet and learn from great people in the WordPress community.
I have also ventured into the digital product business by launching WP RSS Aggregator (early 2012), one of the most popular plugins for importing RSS content into WordPress sites. It is currently being used by more than 50,000 websites. The product operates on a freemium model with a free version available on the WordPress.org plugin repository and more premium add-ons are available on the WP RSS Aggregator website.
After starting WP RSS Aggregator, I realized that the key to continue growing in the coming years would be to build a team of people that would be better than me at particular things in the business e.g. programming. I'm very blessed to have been able to assemble a group of highly motivated and talented people that have helped grow the projects I've started to higher levels and steer the business forward without me at the helm.
In the podcasting space, I've co-hosted Mastermind.fm, a podcast about doing business in the WordPress space, amongst other topics. I've also had the pleasure of giving talks and being interviewed by several websites in the WordPress space.
After decreasing my involvement in the WordPress scene, I've dedicated the majority of my time in the past couple of years to investing and my padel project.
My Life Story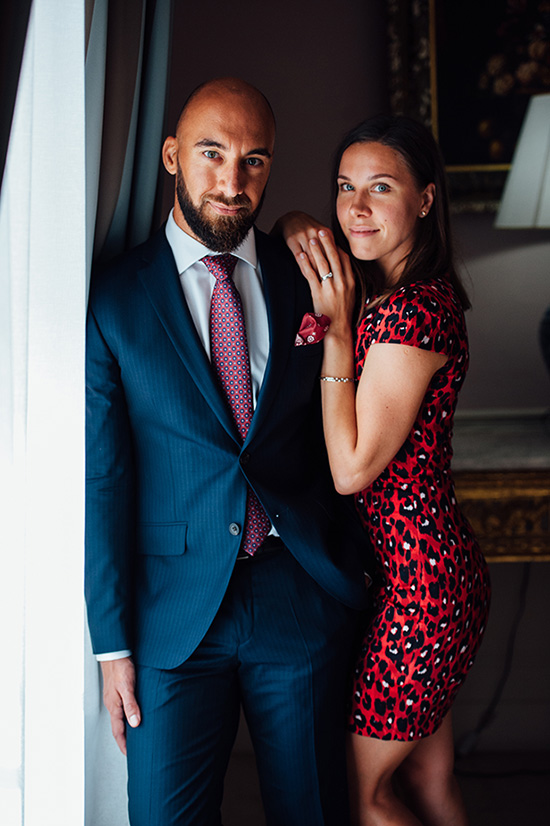 I was born and raised on the tiny island of Malta. My teenage years were good, although nothing spectacular. I loved trying out new things especially when it comes to sports, and reading was also one of my biggest hobbies. I never particularly liked the way the educational system worked and was quite a rebel at times. However I had a huge thirst for knowledge so I guess the two compensated each other, and I fared well at school.
I was always interested in entrepreneurship and would spend countless hours reading about how businesses were founded and about new business ideas that were being explored. The arrival of the internet was a huge game-changer for me. I immediately realized that whatever I did during the rest of my life, my work had to be related to the internet. Coupled with my fascination with business and entrepreneurship, my passion for the internet and computing would provide the basis for the next few years.
In my early twenties, I attended University and majored in Business and Computer Science, before spending a year in the UK reading for my Masters degree in Multimedia and Computer science.
The experience of living and studying in the UK was a clear turning point in my life.
Although I had traveled extensively all over Europe on short family holidays, this was the first time that I had spent considerable time abroad and also lived apart from my family. I had the chance to immerse myself in another culture and meet many fantastic people from all over the world. In short, this experience opened my eyes to the exhilaration of long term traveling and exploration.
On my return to Malta, contrary to expectations, I didn't get a job but started working on my own ideas and online ventures.
Unable to resist the wanderlust, I eventually left Malta in my mid-twenties to become a digital nomad, living in Barcelona and later on in Mallorca. That's where I met my wife Alyona (we got married in 2013). Since she was also keen on traveling and exploring the world, we spent the next few years visiting many countries together while working on our business. We've lived in Thailand, Mexico, Malta, Spain and we also spent a few months traveling around Europe.
After visiting close to 50 countries, we settled on Barcelona as our favorite place to live in. We made the definite move in 2017. In Barcelona, I discovered padel, which is the fastest growing sport in Europe. I have always enjoyed racket sports, but I found padel in particular to be really addictive. Through padel, I also get to meet new people and network, so there is a strong social element as well. I am now training hard to become a good padel player, and I'm enjoying participating in tournaments both locally and internationally.
I became a dad in December 2018, welcoming my son Leo Jan to the world and am now totally immersed in this new and wonderful experience.
To conclude, one of my all-time favorite quotes…
"I don't think of work as work and play as play. It's all living." – Richard Branson