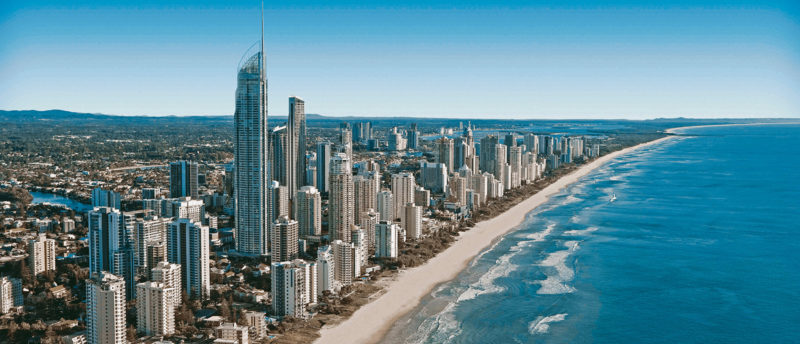 Real estate investing needs little introduction. We all know that this asset class has been one of the top choices for investors since time immemorial. Nothing beats owning land and buildings. It's an asset that you can see, use or rent out. It doesn't require any technical knowledge so the barrier to entry is very low. And that is why real estate remains the number one place for people to park their money.
I have been dabbling in real estate through various platforms over the years, and this has given me a good idea of what works and what doesn't. Here's a quick list of some of my favorite platforms reviewed on this site.
For more information about real estate investing you can head over to my dedicated page on property investments.
REITs vs Real Estate Crowdfunding vs Private Investing
When talking about the real estate market, currently there are three ways of investing:
Real Estate Investment Trusts (REITs)
Private Investing
There are various pros and cons of each way of investing, so I will describe all three of them in more detail so that you can decide which one is most suitable for your situation and goals.
Property Crowdfunding
Real estate crowdfunding platforms are part of the fintech surge of recent years and have become very popular in countries such as the US, UK, and Spain. A property crowdfunding platform will typically have an attractive and modern website and give the user an experience that is very similar to owning the property directly. As an investor, you will have the opportunity to view properties in exposition phase, where you can read about the location of the property, the developer's plans and financials, as well as the type of financing to be used (leveraged vs non-leveraged).
Typically, your money will be tied up for a 3-5 year term, although many platforms have now introduced a secondary market where you can put up your shares for sale to other investors.
I have personally invested in several property crowdfunding platforms (such as Rendity, Raizers, and Reinvest24) and so far I'm happy with the results. I'm convinced that we'll be seeing many more people making their first entry into property investing via property crowdfunding platforms versus REITs or private ownership.
Real Estate Investment Trusts (REITs)
Let's now talk about one of the best ways you can diversify your property portfolio; real estate investment trusts (REITs). They started in the USA but are now available in many other countries around the world. A pure REIT represents the shares of an individual real estate company, while a REIT electronically traded fund (ETF) passively track indexes for the larger real estate market. These REIT indexes include a number of different types of REITs as components. The individual performance of REITs can vary widely. Many REITs are traded on major stock exchanges, but there are also a number of private and non-publicly traded REITs.
REITs own many types of commercial real estate, ranging from office and apartment buildings to warehouses, hospitals, shopping centers, hotels and timberlands. Some REITs engage in financing real estate.
The iShares Europe Developed Real Estate ETF is an example of a European real estate ETF that you might want to check out. The ETF seeks to track the investment results of an index composed of real estate equities in developed European markets. You can expect to pay around 0.5% in fees when choosing such an ETF.
The Vanguard REIT ETF (VNQ)is the largest US REIT in the sector and began trading in 2004. It invests in stocks issued by REITs and seeks to track the MSCI U.S. REIT index, the most prominent REIT index.
One thing to consider is that a publicly-traded REIT is usually highly liquid. That means that you can easily sell your investment at any point in time if you need the money or if you're not satisfied with your investment.
With a REIT you can obtain much wider portfolio diversification with the same amount of money when compared to private investment. You will also be totally detached from the management of these properties, which you might consider to be a bad thing or a good thing, depending on your interest and skills in real estate.
Private Investing
Private investment is the oldest and most well-known form of investing in the property market. An investor would purchase one or more properties and rent them out to obtain a monthly rent payment. To possibly obtain higher returns, the investor could also flip properties. Flipping properties involves buying an older property, fixing it up and selling it again. The whole operation is usually done within 8-12 months and in areas where the price of housing is rising in a fast and consistent manner.
Private investing offers you maximum control over your investment. You can deal with clients personally as well as refurbish the property as you deem fit. If you're an expert in the local market and have the right contacts, this might be a good opportunity for you. Needless to say, you will need a lot of time to supervise the refurbishment of properties, as well as to make sure that your rented properties are well managed and your clients are properly taken care of whenever they have a problem.
The biggest con with private investing, apart from the time requirement, is the lack of diversification. Unless you have millions of euros/dollars to invest and have a deep knowledge of the property market in several countries/cities, you will struggle to diversify your property portfolio. You will thus be at the mercy of the local economy of typically one city/country, as well as the building you invested in.
Another issue is that if you invest in just one or even a few properties, vacant periods will seriously affect your cash flow. It might easily take one or two months to find a new tenant (even assuming strong demand in the rental market) and during that period you will have zero income from your property. Whether this will affect your lifestyle, of course, depends on your particular situation. Imagine a retired person with limited savings who relies on the rent payment from one property to get him through each month. Then imagine the property remains vacant for a few months due to whatever reason. You can understand why that would have a very significant impact on his life.
Personally, I am not a fan of private investing. Dealing with the day-to-day issues that crop up is something that would seriously affect my sense of freedom, and hiring a property management firm would involve more overheads and take away control over the level of service that the clients receive.
Secondly, I am not a property market expert and have little interest in keeping up-to-date with several local markets.
Thirdly, I don't have the money to purchase several properties in order to diversify, and neither do I fancy taking out loans from the bank to fuel such purchases. Again, I'm only giving some insight on my personal situation to illustrate that every person needs to make his own analysis of his situation and conclude whether one style of investing is ideal for him or not.
To sum this section up, I would say that private investing is ideal for people who are passionate about property, have considerable capital to play around with (or are comfortable with taking out several loans), and want to do this as a part-time or full-time job.
Why I Prefer Real Estate Crowdfunding
As I already mentioned, private investing is definitely not something I'm interested in at this stage. I have zero interest in the day-to-day management of properties, and furthermore, I don't have the capital nor the wish to take on loans to finance the purchases of property.
My biggest issue with REITs is precisely the fact that you are very detached from the underlying properties.
With property crowdfunding, I find that I can stay free from the annoying parts of managing properties, while at the same time having full access to the properties' financials, business plans and individual performance. So far I've had a go at investing in Spanish property, UK real estate, as well as participating in a German real estate crowdfunding platform. The Baltic real estate platforms were the best performing by far.
Apart from the potential to earn a good return, property crowdfunding is a great educational experience that will probably come in handy in the future if I decide to go for private investing or buy my own property to live in.
Do you invest in real estate? Have you tried out property crowdfunding or other types of investing in property? Let me know in the comments section.