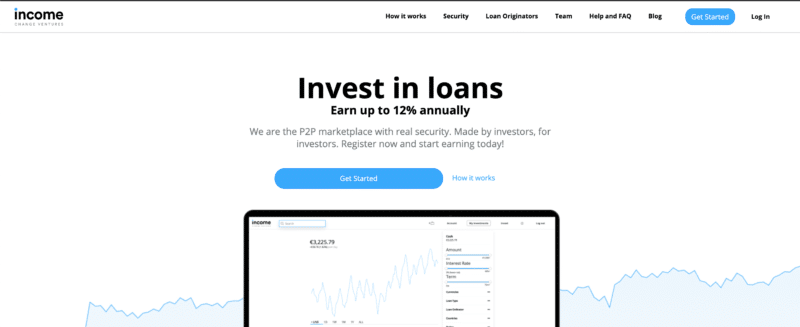 Income Marketplace is a new player in the FinTech field. Based in Estonia, this crowdlending marketplace offers its investors a platform that's safe and transparent. Their Cashflow Buffer and diverse Loan Originators make P2P investing look promising.
If you're interested in this new platform, then keep reading. We'll be reviewing Income Marketplace in this review to help you decide whether or not it's right for you.
Income Marketplace was founded in 2020. It's one of Estonia's newest crowdlending marketplaces that allows you to select and control Loan Originators while using risk management mechanisms like Cashflow Buffers. It's an interesting way to invest in P2P.
Their CEO, Kimmo Rytkönen has a solid background in FinTech. One of the companies he has helped to build is Tunaiku, the lending arm of recently IPO'd Amar Bank in Indonesia. The whole team also has a proven track record in their field. They have a background in management, fundraising, international finance, consumer lending, and P2P investment.
The company's goal is to make loan investing more transparent and secure. It's a place where you can invest in loans to earn passive income effortlessly.