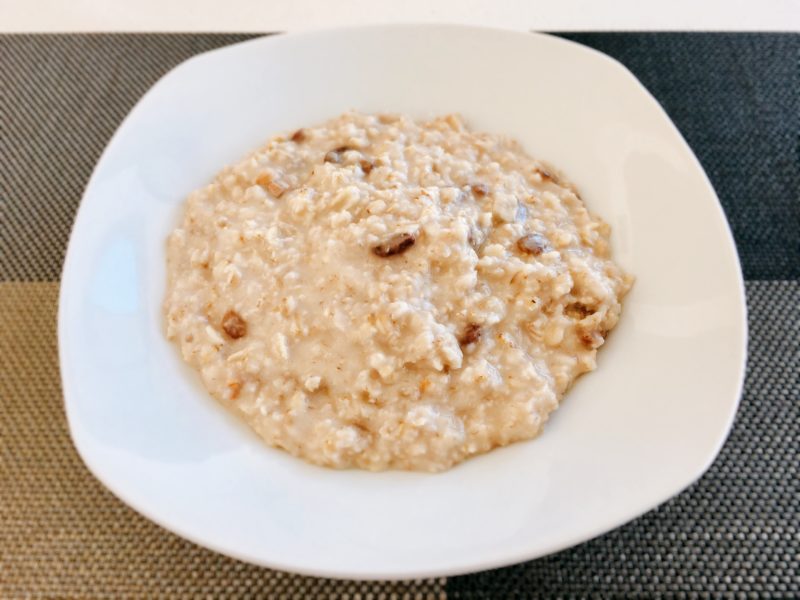 I've recently switched to porridge for my choice of morning fuel. Here's the recipe I use for preparing this delicious and nutritious hot dish.
Ingredients
60g oats
20g sultanas
10g walnuts
pinch of salt
270ml of water
Directions
Put all the ingredients in a small pot and set on a hob. Start off with full heat until the porridge starts simmering. Then shift downwards and continue cooking on low heat. Wait until the texture is creamy; that's your signal that the porridge is ready to serve. You can experiment and see what consistency you like best, then record the number of minutes it took you. You can then stick to that number of minutes in the future.
Variation: Instead of sultanas, you can also use berries or bananas. If you decide to do so just add the berries/banana around a minute before the porridge is ready to serve, instead of putting them with the oats from the start as in the case of sultanas.