These last few days we've been experiencing some pretty outrageous scenes in Barcelona due to the violent protests following the sentence handed out to the politicians who were behind the separatist movement that held a unilateral referendum and declared Catalunya independent from Spain in 2017.
Many people have been asking me how are things here and how we are living through this difficult period, so I'll speak my thoughts in this post.
First of all, the feasibility of an independent Catalan state is pretty much null, so the whole argument of whether Catalunya should be independent or not is a non-starter in my opinion. I understand that some Catalans think that they pay too much taxes to the Spanish state and don't receive enough benefits, and that the region had its language and culture suppressed under the Franco regime, but that's really as far as it goes. It's not a reason to claim independence.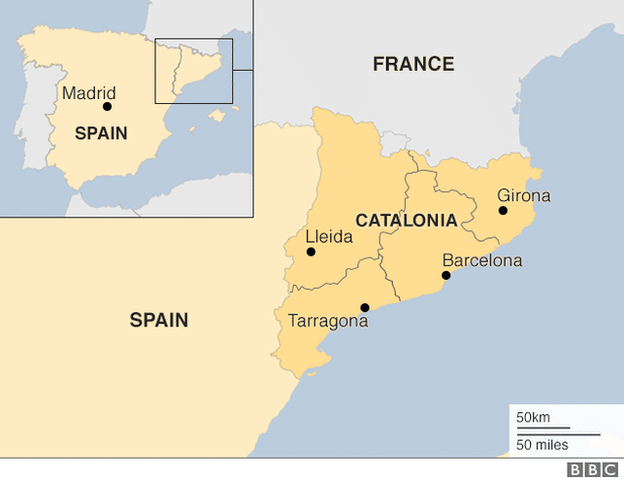 The situation we have now is purely the result of a few politicians manipulating a big mass of people into believing that most of their problems can be blamed on Madrid and Spain, and a Catalan independent state is the solution. For anyone who is economically literate and knows some basic history of Spain this is very obviously a false concept. Politicians in Catalunya over the past few decades have been as corrupt as they come, so I don't understand why they blame the politicians in Madrid for any problems here in Catalunya.
The Catalan separatists paint themselves as an oppressed nation. Anyone who has visited or lived in Catalunya knows that this can't be further from the truth. I find it highly insulting to the people who are really living in oppressive situations around the world, starting from the Palestinians on the Gaza strip not too far away.
If anything, the non-separatist people living in Catalunya should be considered oppressed, since you have to be careful how you talk in public about this issue or you might get insulted or assaulted. I learned that the hard way when I first arrived to Barcelona when I went out with a Spanish national football team t-shirt (I was unaware of the conflict) and was shouted at and insulted until someone explained to me what the problem was. I still find the incident ridiculous and it's just a perfect example of the non-pacific and non-tolerant nature of many separatists, who go to great lengths to paint themselves as pacific protestors and as the victims in this whole situation.
Moreover, in all public schools, the Catalan language is given much more importance than Spanish. I don't understand why a region that is so internationally involved would want to favor a little-used language in favor of Spanish, not to mention English. In fact, due to a rule barring anyone who doesn't speak Catalan from a teaching position in public schools, most English teachers are actually Catalans with a limited knowledge of English and definitely no British or American accent, so people end up graduating with very basic to non-existent English skills.
Having grown up in a school that taught me four different languages, I understand and value knowing more than one language, but you need to be practical in these matters. In Malta, natives speak Maltese between themselves, but would never dream of teaching academic subjects in Maltese or preferring it over the other national language; English. The reason is that English is simply vastly more useful in a globalized world. If you speak to parents who send their children to public schools, you will also hear stories of children being indoctrinated in Catalan culture over that of Spain or Europe, so there is a much higher chance of them growing up with a separatist mentality.