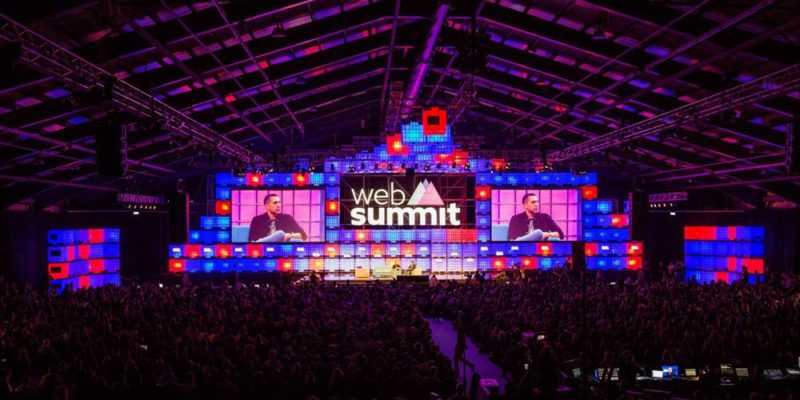 I'm a big fan of conferences and networking. Attending conferences keeps me updated with what's happening in the world of tech and business. Reading the news and blogs is all good, but when you go to a conference you get to see the very cutting edge tech even before the news outlets have the chance to report it (and perhaps skew it with their biases).
Conferences are also great because you not only see the latest products and services on the market, but you also tap into the ideas that will shape the future. That's why it's important to have conversations and network with the brilliant minds that attend these conferences. By talking to many people you will get a very clear sense of where things are going, and what challenges need to be solved in order to trigger the next wave of innovation.
Here's a select number of my favorite conferences in Europe. I love traveling to the US for conferences, but for obvious reasons (time, expense) I have to limit those to 1-2 per year. Luckily, the European scene has been growing in leaps and bounds over the past few years, and we now have some amazing conferences to attend right on our doorstep.
This is probably the biggest tech conference in Europe, with more than 40,000 attendees converging on Lisbon every year. It used to be held in Dublin before, but I prefer the new location. Lisbon is a fantastic city with great weather and I really don't mind going there every year for this conference.
MicroConf (July – Barcelona)
If you're a bootstrapped web entrepreneur, this is the conference for you. It's been held in Barcelona for the past two years, and you all know that Barcelona is my favorite city in the world. The conference itself is awesome because you get to meet other bootstrapped entrepreneurs like you and discuss real business experiences and tactics.
The speakers don't talk fluff but share real numbers and actionable strategies. This is a conference where you'll go back home with a notebook full of things to implement in your business and new contacts to keep in touch with over the year. For example, if you want to get into a mastermind group, I can think of no better conference to build the group than this one.
SmashingConf, also held in Europe for the past couple of years, is ideal if you're a web designer or developer, as there are many trends discussed and tutorial style talks where the speakers will walk you through how to implement new cool technologies and improve your skills. There's not much business talk apart from the one-to-one networking during breaks, but it's definitely one not to miss if you want to sharpen your web design and development skills or just want to make sure that you haven't missed any of the new trends.