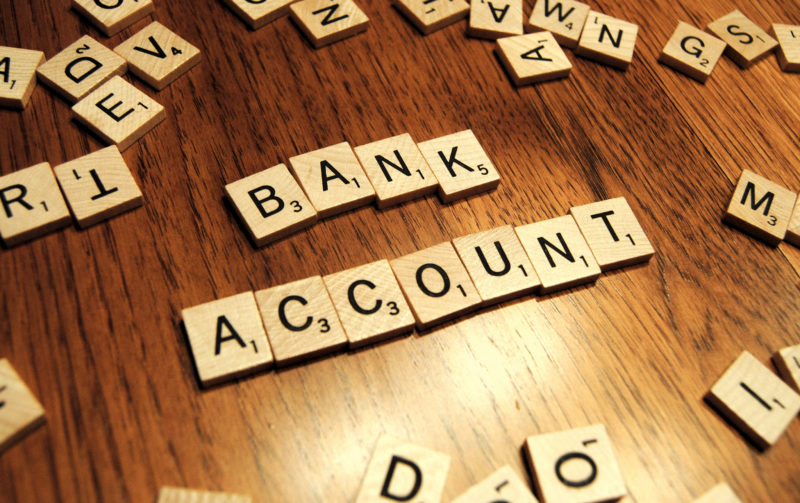 The banking sector in Malta is currently going through rough times, especially due to the FATF grey listing in 2021.
The big banks have proven to be reluctant to deal with crypto, so you'd need to look at the smaller banks. Unfortunately, due to Malta being a small country, there aren't that many options.
Agribank seems to be the only banking provider in Malta that allows transfers to and from crypto exchanges.
Founders Bank was planned to launch as a crypto-friendly bank, but never did. It was backed by Binance.
Paytah is touted to be a crypto-friendly bank and it is definitely involved with crypto companies and payments processing, however, it has repeatedly been in the news for the wrong reasons.
BoV VS HSBC
As for opening a regular bank account as an individual, here are some of my notes on opening and maintaining bank accounts in Malta with the island's two biggest banks: HSBC and Bank of Valletta.
Internet Banking
Although BOV revamped their internet banking system in 2018, they only made it even worse than before, both looks and functionality-wise. HSBC offers a clean interface and an easy way to contact bank officials and get your queries resolved in a timely manner via the internet banking interface. I've previously sent messages to BOV from the internet banking that I never got replies to.
The internet banking key of HSBC is also much thinner and thus is easier to carry around.
Branches
HSBC is a clear winner here. Staff is professional and smart, and the offices are modern and well appointed. BOV offices seem to be older and badly designed.
Getting Things Done
HSBC has a reputation of being tougher with their requirements than BOV. Nowadays, however, both of them have strict procedures to adhere to, and if you follow the procedure, I've actually found dealing with HSBC to be a more pleasant experience and always very efficient.
Crypto-Friendliness
BoV does not allow outgoing transfers to crypto exchanges, while incoming transfers might also be subject to checks and blocks.
ATMs
Again, I think the HSBC ATMs are easier to use and easier to access.
Fees
BOV charge €60/year if your residential address is outside of Malta. HSBC charges €30/month to companies, while BOV doesn't.
Which Bank Should You Use?
I've always believed that it's always safer to use two banks rather than one. It gives you more peace of mind in the unlikely event of things going south. It also gives you the opportunity to compare and contrast banks and take your business to the one that serves you best. It might very well be the case that one bank excels in one area but is poor in another and vice versa, so this gives you better choice to getting the best deal/service.
After holding accounts with both BoV and HSBC for more than 20 years, I've decided to shut down my BoV account for two reasons. One is that their new internet banking system is horrendous, and second because every year I kept getting hit by some new hidden charge or issue and I'm tired of dealing with them anymore. HSBC have always been the more professional bank so I'm sticking with them.
It is also worth noting that in recent years we have seen the rise of virtual banks such as Revolut and N26, and they offer a far superior experience to the normal customer who just wants an account to deposit money and spend accordingly.
I think N26 has the edge at the moment, and they provide spending analysis via their impressive mobile app, something that will probably take years before BOV or HSBC can implement. They also provide the ability to link smartphones to your account and thus pay through your phone. If you need direct debit facilities, European businesses are now obliged to accept direct debits from non-local banks, so this is no longer a reason for needing a local bank account. N26 will do just fine. However, last time I checked, N26 is not available for Maltese residents yet.
Another option is to open an account with Wise. This can work both as an individual or as a business, and indeed, many of the companies who are opening up in Malta use Wise as their banking partner, due to the difficulties in opening a bank account with a Maltese bank at the moment.
So right now, the best two options for residents in Malta are:
Both will you give you a multiple currency account (USD, EUR, etc). What you would need to do is transfer money out from your BOV account and into your Transferwise or Revolut account. Then from there you can transfer onwards into your cryptocurrency exchange of choice, no problems at all. The same applies for withdrawing money from exchanges, it works the other way round as well.
If you want to learn more about Wise, check out my previous post on Borderless Banking. Another bonus of using Wise and Revolut is that you will be able to get much better rates when converting from one currency to another. The classic case for Maltese people who work in the UK is converting money between GBP and EUR and vice versa. By using Wise or Revolut they can get better rates than when using a Maltese bank to do the conversion.
Open a Revolut account | Wise account
If you explicitly want to make crypto transfers, either as an individual or as a company, then your only option is Agribank at the moment.