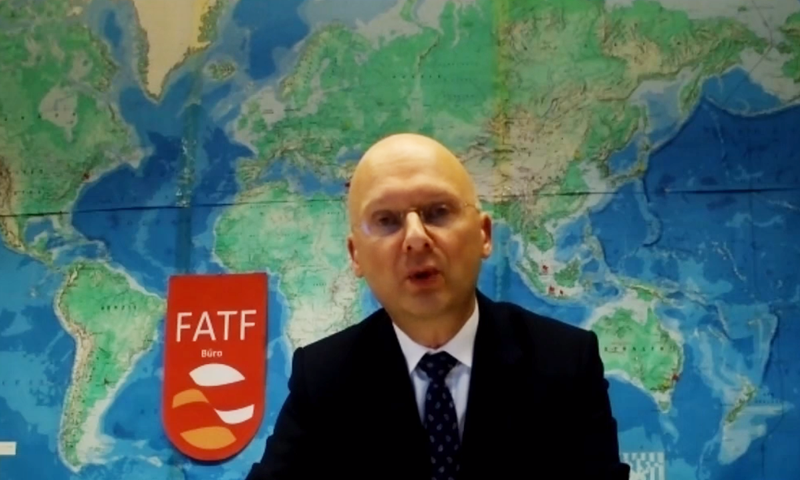 Update 2022: After just a year, Malta was removed from the FATF grey list. The reputational damage won't be that easy to reverse however.
On June 25 2021, Malta was placed on the FATF's list of jurisdictions under increased monitoring, better known as the 'grey list'. It is the first time that an EU Member State has been placed on this list due to increased and persistent money laundering and terrorist financing risks.
Let's take a look at what the FATF itself has to say about Malta's current state, and why they have put the island in the grey list:
In June 2021, Malta made a high-level political commitment to work with the FATF and MONEYVAL to strengthen the effectiveness of its AML/CFT regime. Since the adoption of its MER in July 2019, Malta has made progress on a number of the MER's recommended actions to improve its system, such as: strengthening the risk-based approach to FI and DNFBP supervision; improving the analytical process for financial intelligence; resourcing the police and empowering prosecutors to investigate and charge complex money laundering in line with Malta's risk profile; introducing a national confiscation policy as well as passing a non-conviction based confiscation law; raising sanctions available for the crime of TF and capability to investigate cross-border cash movements for potential TF activity; and increasing outreach and immediate communication to reporting entities on targeted financial sanctions and improving the TF risk understanding of the NPO sector.

Malta will work to implement its FATF action plan by (1) continuing to demonstrate that beneficial ownership information is accurate and that, where appropriate, effective, proportionate, and dissuasive sanctions, commensurate with the ML/TF risks, are applied to legal persons if information provided is found to be inaccurate; and ensuring that effective, proportionate, and dissuasive sanctions are applied to gatekeepers when they do not comply with their obligations to obtain accurate and up-to-date beneficial ownership information; (2) enhancing the use of the FIU's financial intelligence to support authorities pursuing criminal tax and related money laundering cases, including by clarifying the roles and responsibilities of the Commissioner for Revenue and the FIU; and (3) increasing the focus of the FIU's analysis on these types of offences, to produce intelligence that helps Maltese law enforcement detect and investigate cases in line with Malta's identified ML risks related to tax evasion.
The FATF website also states that
"Jurisdictions under increased monitoring are actively working with the FATF to address strategic deficiencies in their regimes to counter money laundering, terrorist financing, and proliferation financing. When the FATF places a jurisdiction under increased monitoring, it means the country has committed to resolve swiftly the identified strategic deficiencies within agreed timeframes and is subject to increased monitoring. This list is often externally referred to as the "grey list".
So now we know what the facts are. Malta was placed under examination from Moneyval and the nation passed the test, but FATF determined that there are still important problems to address, and Malta now has the opportunity to continue demonstrating that it is taking a hard stance against money laundering and terrorist financing (AML/CFT).
Here's some info on what the FATF expects to see in this regard.
Financial Action Task Force (FATF) president Marcus Pleyer said that a stronger anti-money laundering framework will strengthen Malta's rule of law and the integrity of its financial system.
"Maltese authorities must not downplay the importance of these measures. Every country that moves on the grey list is not very happy but in the end, the government of Malta gave its clear political commitment to work together with FATF to address all the deficiencies and this is just a signal for cooperation and I am very thankful for this commitment."
This he said, will benefit the country in the long term, because strong anti-money laundering systems lead to stronger rule of law, social cohesion, social peace, "and sustainable and fair economic growth."
Here are some of my thoughts on the subject, as always, trying to be objective and honest.
Malta's reputation will suffer
While the FATF's statement implied that Malta is fully collaborating to up its game, the immediate reaction by Maltese government officials told a different story. In a statement issued soon after the greylisting announcement, the Labour government said "Malta firmly believes that it does not deserve to be subject to increased monitoring  considering the plethora of reforms implemented that led to tangible progress in Malta's ability to prevent, detect and combat money laundering and the funding of terrorism effectively."
Needless to say, I consider such statements to be pure political speech that is ultimately meaningless. Malta's reputation has been and will continue to be damaged, and a big part of the blame lies with the current government. Over the past 5 years, the island has been rocked by constant corruption scandals, not to mention the murder of Daphne Caruana Galizia, a journalist who dedicated her life to expose corruption in Malta, in 2017.
Other countries that compete for Malta's business will have a field day. For example, Guernsey's press was quick to report this new development, obviously painting it in a very grim light.
Countries like Germany will also be banking on the hope that this reputational damage to Malta will halt the exodus of companies and high net worth individuals from Germany to countries with a friendlier tax code like Malta.
Malta's reputation as a tax paradise is not something new, and this will just make it worse. I've personally been refused banking services in other countries based purely on the fact that I have Maltese citizenship. That is, of course, ridiculous and shameful, but it's just an example of the bad image that Malta had already been cultivating during the previous years.
Even if Malta gets removed from the grey list quickly (within a year seems to be the most optimistic expectation), the reputational damage will take much longer to undo. In fact, I think that Malta would need to go above and beyond and become a champion of transparency, good governance and well-functioning administrative systems to eventually find its way back into being regarded positively by the public at large.
Increased banking issues
The major banks in Malta have been absolutely horrible at servicing businesses over the past few years, and things will get worse from now on, as foreign banks will look suspiciously at movements to and from Maltese banks. As an example, the oldest and largest bank in Malta, Bank of Valletta, has been struggling to find a correspondent bank to service their clients' needs to receive and send USD.
They had to resort to using Western Union, and most people and businesses that have had to use USD from within their BoV accounts have been getting nasty surprises as transfers commonly got stuck for weeks.
Getting knowledgeable responses from the bank's customer care services has not been easy either, meaning lots of time wasted in trying to figure out what happened with a simple transfer. All this leads to frustration and lack of trust in the banking system and the country overall, especially in the case of foreign businesses that are operating in Malta.
Ultimately, increased regulatory pressure on banks will force them to increase AML and KYC checks to ridiculous levels. This means that they have much more work to do, and smaller clients like individuals and SMEs become unprofitable. Banks are then incentivized to actually stop providing them with banking services. This situation is real, as many can already attest. Opening a bank account in Malta is actually unthinkable for most businesses moving to Malta. It's downright impossible even if it's a traditional business, let alone a business that operates in "risky" niches like crypto and online gaming. Gone are dreams of Malta being a "blockchain island", as the government famously proclaimed a few years back.
Failure of the EU as an institution
While the FATF decided to publicly shame Malta this time, it doesn't mean that the rest of European nations are squeaky clean. Another FATF publication in fact highlights several other European countries that have problematic areas.
What this means is that the EU has failed as an institution to control its member nations and make sure that they all play to internationally recognized rules and regulations.
It's easy to blame Malta as being a corrupt country with lax law enforcement, but it is well known that many other countries have important issues to deal with as well. Perhaps, Malta just proved to be an easy target to pick on this time around.
I expect the EU to get its act together and for all European countries to stop blaming each other, recognize that they each have unique needs and limitations, and work together to help each other. EU critics will undoubtedly see such news as one more proof that the EU does not work. I personally think that the EU is a net positive for its member countries, but there definitely is some work to be done to make it better than it currently is.
This is a wake-up call
I left Malta several years ago, and the state of rampant corruption was one of the reasons. Unfortunately, most Maltese people have been living in a state of denial for many years. Even when they acknowledged the sorry state of things, they felt helpless and resigned to the idea that this is how things work in Malta, and there's nothing you can do about it.
Hopefully, the fact that Malta is joining the likes of countries like Haiti, South Sudan, Uganda, Albania, Panama, Syria etc. in occupying a place on the FATF's grey list will serve as a wake-up call for every resident of the nation to change their way of doing things and demand much more from their politicians and law enforcement agencies.
Unfortunately, the past 10-20 years have been characterized by extreme levels of greed which have scarred Malta in many ways and attracted many unsavory characters and shady businesses to Malta. This greed has of course not been contained in the financial sector. It has meant a property boom with little regard to aesthetics or preservation of the precious little that there was of nature. Traffic and the resultant pollution have increased exponentially. Malta has become very dependent on certain business sectors like online gaming and finance, and such news threatens to blow everything up and plunge the island into a deep crisis.
Every Maltese person knows how things work on the islands. Whenever I visit, invariably the topics of conversation steer over to what this or that person did in a shady manner, or how corrupt a certain sector or person is etc. It is pretty depressing to be honest, as people are so frustrated that they end up sharing their grief with each other, which replaces quality conversation about more productive topics.
There are whole sectors that pay minimal tax just because it has long been accepted that the people providing services in these sectors work in the black economy. Construction workers are probably the most classic example. You will never get a VAT receipt for any construction work done, and if you even mention it they will look at you like crazy or even try to ridicule you. This extends to plumbers, electricians, etc.
And if you're thinking that this rampant tax evasion is limited to manual labor, I can provide further examples. Restaurants in Gozo is another classic case. Here's how it goes. You go and dine at any restaurant in Gozo. At the end of your meal, you get a receipt that clearly states that it is not a fiscal receipt. You pay and that's the end of it. No VAT receipt gets issued. If you ask, the standard excuse is that the machine is currently broken. I should note that not all restaurants do this anymore, on my latest visit I did manage to collect a few VAT receipts, although it's probably because I asked to pay by card rather than cash.
Doctors in Malta are another special case of rampant tax evasion. Since they are exempt from giving fiscal (VAT) receipts, the vast majority simply don't give any receipt at all when you make a visit at a private clinic. It is very common to walk into clinics and pharmacies where doctors attend to patients and see a big notice saying that only cash payments are accepted. This is total BS and is an obvious way of ensuring that the government has no way of knowing how much they are making. Combined with the non-issuance of tax receipts, they get away with declaring a pittance of an income on their yearly tax declaration, pocketing the rest.
I doubt the FATF has any insight into these practices, and I would bet that they will not be touched, but those are some of the real everyday practices that actually need to be addressed in order for the overall culture of tax evasion and corruption to change. Else, people will always be looking at the extreme tax evasion practiced by these sectors and have the incentive to do the same if they can get away with it. Not to mention the feeling of injustice and helplessness felt by all those who are employed and work hard and honestly and receive their paycheck net of taxes, so they have no way of evading tax and pay a hefty 35% of all their income to the government.
While my experience of life in Malta makes me skeptical of long-lasting changes, I remain very hopeful that this greylisting will finally prove to be the necessary push to put Malta on a new and positive course for the future.
What are your thoughts? If you want to share your ideas on what the FATF grey listing means for Malta, go ahead and leave a comment below.