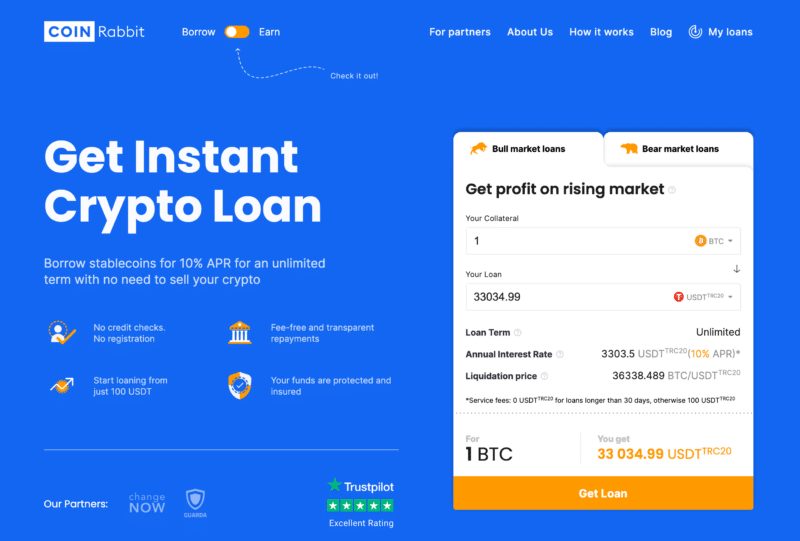 I've already written about my interest in earning yields on crypto holdings, as well as the opportunity to take out a loan (borrowing USD) by using crypto as your collateral, and in this article, I'll focus on one particular platform: CoinRabbit.
CoinRabbit was founded in late 2020 and is, therefore, one of the newer entrants into the borrowing and lending space, but they are determined to ramp up operations quickly and become a major player. Let's dig deeper into what they offer.
About CoinRabbit
CoinRabbit offers an instant crypto lending service that does away with credit checks, KYC and long delays in getting your loan approved.
Unfortunately, there is no information about CoinRabbit as a company or its main people. The about page only lists its partners (more on that below). The Terms and Conditions of the site mention that the company is based in the Seychelles, which to be honest doesn't inspire much confidence, as it is a jurisdiction that is most well-known to be a tax haven (no tax for corporations) and a base for many ICOs, as well as most recently being associated with the OneCoin scam. A well-known exchange, BitMEX, is also based in the Seychelles. At the moment, there are no specific crypto regulations in the Seychelles, so keep that in mind.