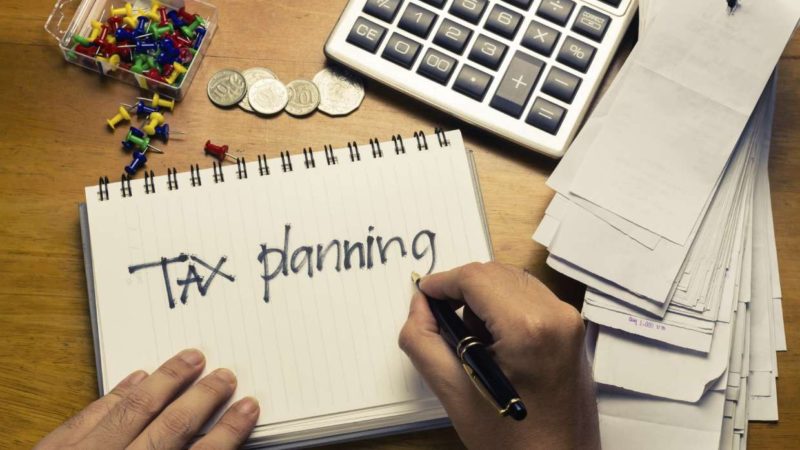 With the growing trend of digital nomadism together with location independent workplaces, championed by companies like Automattic and Basecamp, we are seeing an increasing number of company owners having the luxury of choosing a country to be tax resident in and also deciding which country to base their company in.
Tax laws tend to change quite frequently, as do the relations between countries. For example, the big countries tend to have a black list of countries they consider tax havens, and of course you don't want to base yourself or your company there. I believe the European Union currently provides the best flexibility with moving around and building an efficient tax strategy.
No EU country can blacklist another country, so you have the security of countries playing nicely. You would perhaps be surprised to know that within the EU tax rates vary between countries in a very significant way.
There are countries which have great company tax rates, such as Ireland and Bulgaria, while others not so much. Of course, it is to be expected that opening a company and doing business in Ireland is much easier than doing so in Bulgaria, and here the language barrier is pretty significant, not to mention the cultural one. It's something you should seriously consider before making your decisions.
In my opinion, as of 2018, the best option is for the company owner to reside in Portugal, while the company would be based in Malta.
In short, with this option, the company taxation would be an effective 5% due to Malta's 6/7 tax rebates, while the owner resident in Portugal would pay 0% tax on received dividends from the company for the ten years following establishment of his residency there under the Non-Habitual Resident (confusing name, I know) scheme. In Malta the setup would usually consist of one or more trading companies, together with a holding company.
Andorran Residency
Andorra is also an attractive proposition.
The new Andorran tax framework has been approved by the OECD and triggers the development of the tax conventions, the first of which have been established with France, Luxembourg and Spain.
Companies in Andorra pay a nominal rate of 10% on corporate revenues. As for individuals, they pay a 10% rate. There is an exemption on the first €3.000 of savings income. There is no wealth tax, inheritance tax, donation tax or property tax.
The strategy of accumulating non-distributed profit in an Andorran company owned by nonresident shareholders is very usual in order to avoid individual taxation in the countries where the shareholders have their tax residency.
The second step to make is some years later, when the shareholders can become Andorran tax residents for one year and perceive the accumulated dividends with a total tax exemption. This is because there is a total exemption for dividends delivered by an Andorran entity to a resident shareholder.
If they decide to re-enter their origin countries as tax residents, they can repatriate their capital without any taxation, due to the fact that the obtained revenue was once subject (but exempt) to the Andorran Personal Income Tax during the distribution year.
A similar strategy can be employed whereby the company owner lives anywhere he wants and withdraws money from his company based in a low tax jurisdiction, but he would only withdraw enough money to sustain himself year by year. The accumulation of profits is allowed to happen in the holding company. When he needs a big lump sum of cash to make a big purchase, he would move to Portugal for one year, where he would withdraw the cash from the company as a dividend, and pay zero tax. The next year he would be free to move back to his previous country or any other country without any questions and be able to repatriate the money to that country.
With that aside out of the way, let's continue talking about Andorra. If you don't want to actually move there and spend most of your time in this tiny state, you can become a non-lucrative resident. This is the more common way of having residency in Andorra, as it gives you most of the important benefits without requiring you to live there. It does come with a few requirements though, and you have to have some decent savings to be able to achieve this type of residency. Here are the requirements:
Deposit at the INAF (Andorran National Finance Institute) worth 50.000€, recoverable and non-remunerated; Deposit at the INAF worth 10.000€ for each dependent;
Availability of enough resources for the titleholder and dependents' sustenance in Andorra;
Purchasing or renting a dwelling in Andorra;
Medical, disability and old-age insurance with coverage across Andorra (underage and people over 65 years- old only need medical insurance);
Minimum of 90 days' residence per year;
400.000€-worth Investment on Andorran assets
Andorra is therefore a good option for those with a high net worth. You will find many cyclists, for example, who take up residence in Andorra.
For company owners, I think residing in Portugal is the best right now, although it does require you to actually live there. If you're more into traveling and being a digital nomad, then Andorran residency is actually better since it only requires you to be physically present in Andorra for three months a year.
Note that this is just a summary of my research on the topic and my discussions with various tax consultants. It should not be taken as tax advice. When in doubt, you should always consult a trusted tax consultant to help you fill out this submission. If you would like to set up an appointment to discuss how you can set yourself up using the strategies above, please contact me and I might be able to offer you the contacts of trusted companies I have worked with myself.