If you're living in Spain you are spoilt for choice when it comes to deals and discounts websites. We have a wealth of choice for getting great prices on travel, house decor, experiences, clothes and much more. Let's have a look at my favorite websites.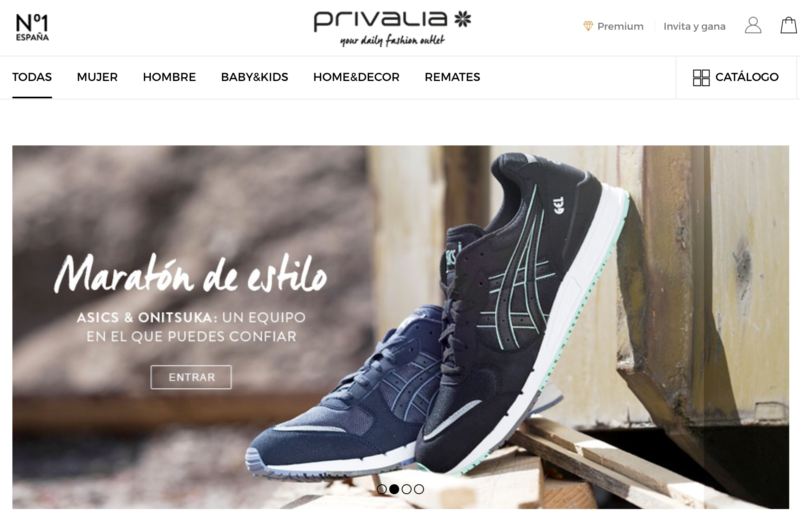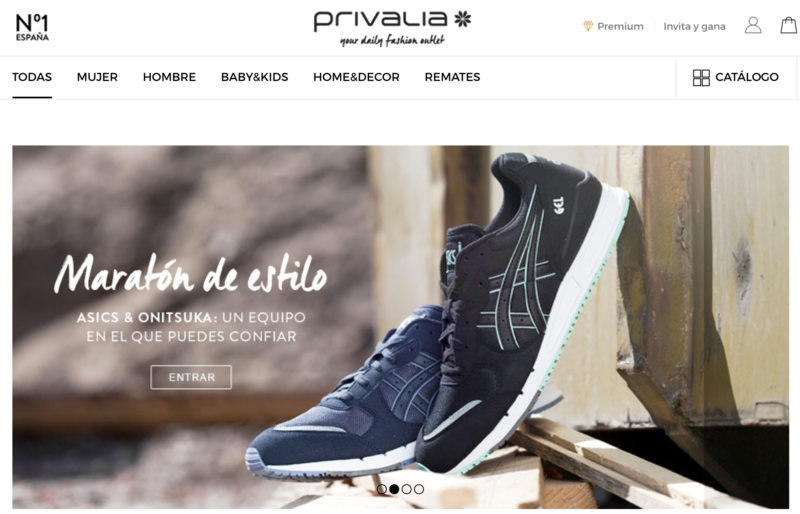 Privalia is an online fashion outlet, with daily flash sales as well as other longer-term offers. They also have home & decor sections and the quality is generally good. They might have limited sizes available, but that's just about the only downside. The delivery cost is a standard €6.95, but many offers include free or cheaper delivery options. Returns are also €6.95, and the items are picked up right on your doorstep. You have 14 days to return the products for any reason.
Shop for discounted fashion on Privalia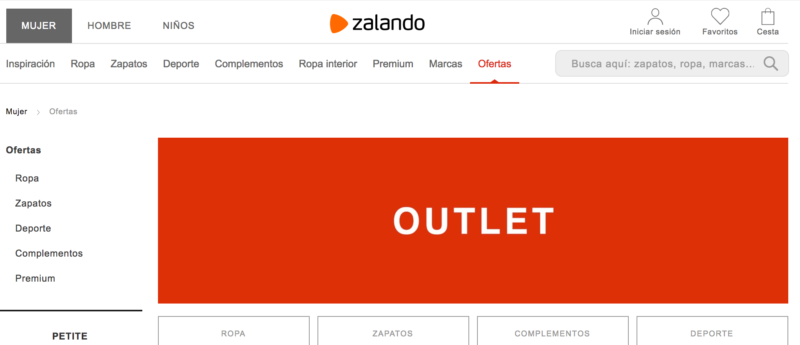 While not really a pure discount store, Zalando is our favorite online fashion store. The fact that they offer free delivery and free returns is really awesome and takes away most of the hassle with shopping for fashion. Delivery is right to your door as is the collection service for any returns. This site also has an extensive offers section, which is why I'm listing it here together with the other discount websites.
Check out Zalando, with free delivery and returns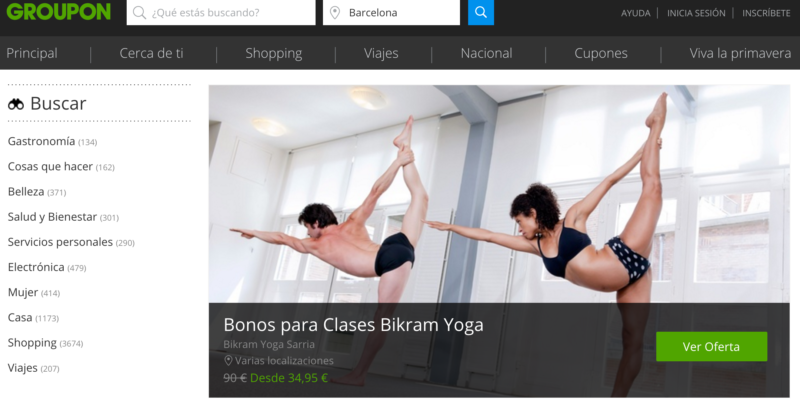 You will find a very wide array of choices here. Do remember that if an offer seems too good to be true, there's probably a catch. For example, a photography studio might offer a €19 photography session, but at the end, they will tell you that you have to pay another €40 in order to choose your own photos. I recommend sticking to the offers that don't involve a 1-1 interaction; in that way you are minimizing the risks of being served differently from others who are paying the full price. Some examples of the offers that you can find here:
Gastronomy
Experiences (balloon flights, horse riding etc)
Car and motorcycle maintenance and servicing
Health and fitness tests
Home decoration
Services and tuition (diving courses, pet sterilization etc)
Products (juicers, furniture etc)
Travel
Before you buy anything, always do a quick search in Google and check the reviews. If you suspect that the original price and discount appear to be inflated, phone the service provider and ask for prices directly, that way you will identify and fake prices on the Groupon site.
Here are some other sites to consider…
LetsBonus.com: Focused on offering the best local deals, LetsBonus provides discounts on restaurants, beauty treatments, and leisure activities. The website's simple interface allows you to browse offers by city and category, making it easy to find the perfect deal for your needs.
Offerum.com: Another popular deals website in Spain, Offerum.com features discounts on a wide range of products and services, including travel, dining, and shopping. With daily updates and time-limited offers, you'll want to check back often to make sure you don't miss out on a fantastic deal.
Groupalia.com: Combining deals on local experiences with discounted shopping, Groupalia offers a unique mix of opportunities to save money. From weekend getaways and dining experiences to electronics and fashion, this website caters to a broad range of interests.
Atrapalo.com: Specializing in travel and leisure deals, Atrapalo.com is the perfect website for those looking to save on their next adventure. With discounts on flights, hotels, car rentals, and activities, you can plan an unforgettable trip without breaking the bank.
BuyVip.com: Owned by Amazon, BuyVip is another members-only shopping club that offers exclusive deals on a wide range of products, from fashion and accessories to electronics and home goods. With the backing of Amazon, you can trust the quality and authenticity of the items on offer.
Restalo.es: If you're a foodie looking for great deals on dining experiences, Restalo.es is the website for you. Featuring discounts and special offers for restaurants across Spain, this platform makes it easy to discover new eateries and save money while enjoying a delicious meal.
With so many fantastic deals and discounts available in Spain, you'll never have to pay full price again. By exploring these top websites, you can save money on everything from travel and dining to shopping and local experiences. Make sure to bookmark your favorite sites and check back regularly for the latest offers, and enjoy the best of Spain without breaking the bank.
Do you have any other favorite discount and deals websites that are available to Spanish residents? Let me know in the comments section.