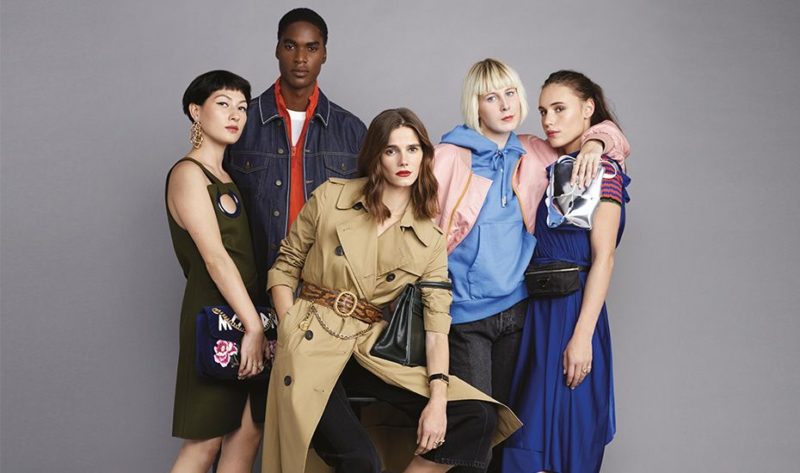 If you're interested in purchasing expensive fashion items as an investment or simply as a hobby, one effective strategy to make this more accessible is to find the items on a used goods website.
Not only does this approach make luxury items more affordable, but it also allows you to participate in a thriving market for pre-owned high-end goods, where items often retain their value and can even appreciate over time.
Understanding the Luxury Resale Market
The luxury resale market has experienced significant growth in recent years, driven by factors such as increasing awareness about sustainability and the desire for unique, high-quality items.
The luxury resale market is a thriving industry that is gaining momentum across the globe. Already sizable at an estimated $25–30 billion in 2020, industry watchers predict an annual growth rate of 10–15 percent over the next decade. This surge is thanks in part to the success of specialized digital trading platforms, as well as changes in consumer behavior​.
The Main Players: Vestiaire Collective and TheRealReal
Two of the leading platforms in the used luxury fashion space in Europe are Vestiaire Collective and TheRealReal.
Vestiaire Collective
Vestiaire Collective is a global marketplace for pre-owned luxury and designer fashion. With international offices located in Paris, London, New York, Berlin, Milan, and Hong Kong, it caters to fashionistas who adore the hunt for a good bargain but never sacrifice quality and style. The brand was motivated by the question, "Could there be a way to extend luxury pieces' lifespan by bringing them back into circulation?" and voila, Vestiaire Collective was here. Their goal is to promote fashion sustainability by keeping clothes out of landfills by increasing the number of times they are worn​.
Pros: Vestiaire Collective offers a wide selection of pre-owned luxury fashion items from a variety of designer brands, including unique and rare pieces that may not be available elsewhere. The platform guarantees the authenticity of the items being sold, employing a team of experts who examine each item for signs of counterfeiting. Quality control measures ensure that items are accurately described and in good condition. By buying pre-owned items from Vestiaire Collective, you participate in sustainable fashion practices​.
Cons: Prices can vary significantly due to the peer-to-peer nature of the marketplace. Depending on your location and the seller's location, you may incur shipping fees and potential import duties or taxes. The return process can sometimes be complex, and it may take longer to receive a refund compared to other online retailers. Sizing and fit can be challenging with pre-owned items online, and returns due to sizing issues may be more difficult.
Features: Vestiaire Collective provides robust search and filtering capabilities, allowing you to narrow down your options and discover items that match your preferences. The platform also has a rigorous authentication process in place to verify the authenticity of items listed on the platform, giving buyers confidence in their purchases​.
TheRealReal
TheRealReal is a luxury consignment store established in 2011. It's an online platform that turns pre-owned luxury goods into sellable items, extending the lifecycle of these products, similar to Vestiaire Collective's mission​. TheRealReal offers a broad range of product categories, from clothing and accessories to jewelry, home décor, and fine art, and offers these luxury items at discounts of up to 90% off​​.
The Appeal of Luxury Goods as Investments
Many people are surprised by the high price tags of luxury designer bags or vintage cars, but the truth is that these items can increase in value over time, making them a great investment. The factors that contribute to the appreciation of luxury goods include brand reputation, rarity, and condition. For example, handbags are one of the most popular classes of alternative investments worldwide. The same goes for vintage cars and certain prestigious sports cars. These items not only retain their value but can appreciate, making them a worthwhile investment.
The Impact of Luxury Goods on Lifestyle and Mindset
I strongly believe that surrounding myself with elite people and products significantly helps me raise my own game. Surrounding yourself with amazing quality is a perfect complement to having a growth mindset. Luxury goods, because of their high quality and the prestige associated with them, can contribute positively to one's self-image and status. They can serve as a source of inspiration, pushing individuals to strive for greater personal and professional success.
The Contrast with Mass-Market Items
Whenever possible, I buy the best products available on the market, which are normally the most expensive. The reasoning behind that is that you get to actually enjoy an amazing product, plus you know that there is the possibility to resell it at a good price. The latter point is important to me as an investor.
In contrast to luxury goods, mass-market items typically do not hold their value and can rarely be resold for a significant amount. This is often due to factors such as overproduction, lower-quality materials, and rapid changes in trends. While mass-market items may be more accessible and affordable, their resale value is often minimal compared to luxury goods. This highlights the potential economic benefits of investing in luxury items over mass-market items.
I'll be experimenting with both of these websites and will expand on this article based on my experiences. In the meantime, if you have your own experience to share or have other suggestions please leave a comment below.