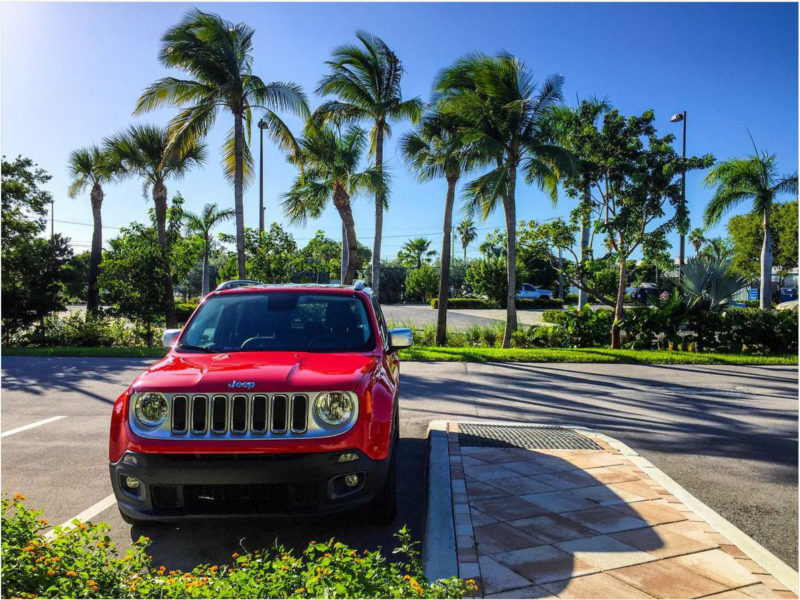 Getting the chance to travel is not something to take lightly. Many possibilities need to be taken into consideration before you begin. You can anticipate much hassle when it comes to packing for a trip. You cannot forget anything, and you cannot go back anytime soon. Keeping these two things in mind, simplify your traveling plans by organizing yourself according to the nature of your trip. Business trips are formally more accounted for when it comes to organizing. It would be best if you had all the essentials while not making carrying all the luggage a problem. Distinguishing between accessories and necessities is key to improving your packing.
Buying Train Tickets in Spain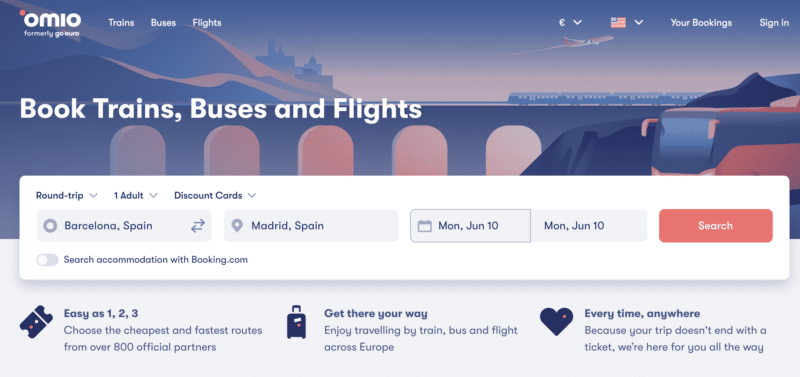 Spain has a very good train service, especially the high-speed one called Renfe Ave.
I've had to travel between Barcelona and Madrid several times, and here's how I found the best prices.
First of all you should know that there are three seat types:
Turista – Basic seats
Turista Plus – First class seats without newspaper and meal
Preferente – First class with newspaper and meal
I try to avoid Turista as they are not that comfortable and it's a more crowded cabin. However, sometimes the only way to travel in the silent cabin is to choose the Turista seats. The silent cabin is meant for those who don't want any noise during their trip. You have to use headphones for any music and can't chat and be boisterous. In the other cabins especially the Turista class ones, things can get noisy, so yet more reason to avoid them.
You'll find the cheapest tickets directly from the Renfe website.
Two other sites that are great for searching are Omio and Trainline. I particularly like Trainline. The problem with Omio is that you cannot select, say Turista Plus on one leg and Preferente on another leg, it will automatically upgrade you to Preferente on both legs if you ask to be upgraded from Turista.
Trainline gives you the option to do so, in the same way that you can on the Renfe website.
The Renfe website has the weakest UI and is not a joy to use by any means. Omio and Trainline give you the ability to mark your preference for a solo seat (in the case of Turista Plus and Preferente), while strangely, the Renfe website does not allow you to make this choice.
How to Find the Best Boutique Hotels and Luxury Apartments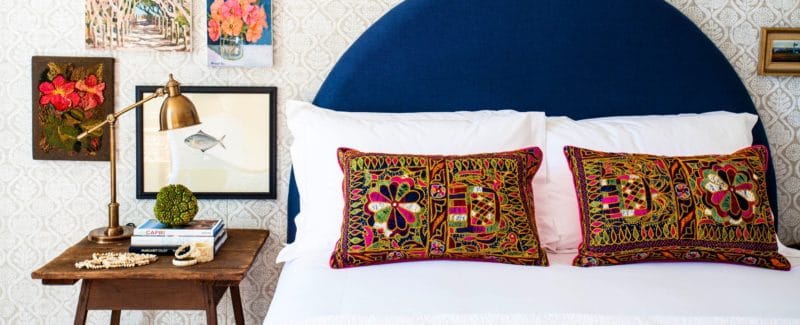 If you're a discerning traveler and you're very particular about where you choose to lodge yourself during a trip, you will want to make sure you do your research before booking a hotel.
Even 5-star hotels can sometimes provide very negative experiences, so it's not simply a case of paying your way to a better stay.
I like to search for boutique hotels where possible, as I'm not the type of person who enjoys mass tourism or bland experiences. Boutique hotels tend to have a very strong character which may or may not suit your tastes, so it's important to pick the right one. In general they tend to take care of their clients better as they give more importance to the overall experience rather than just the basics of clean room and a decent breakfast that most hotels aim for.
You can join a few hotel clubs that can guide you towards a better choice, as they tend to be vetted by a team and also come with some extra small gifts if you book through them.
Here are the websites I use:
It's also a good idea to check Voyage Prive for any good deals. I don't usually find good stuff on that site as they don't really feature the top hotels, but it's worth checking for the occasional good deal anyway.
If you're an Airbnb fan but you want a more curated experience, you can also try The Plum Guide to find luxury apartments in various cities of the world.
An alternative to booking a hotel when traveling could be that of renting an apartment, especially if you are staying put in a place for a few weeks or months. Here are my favorite sites for finding great apartments and villas to rent short-term:
Websites for Luxury Hotel Booking In Spain
In Spain I use the following:
This is also on my wishlist: Aman
How to Save Money When Booking Hotel Rooms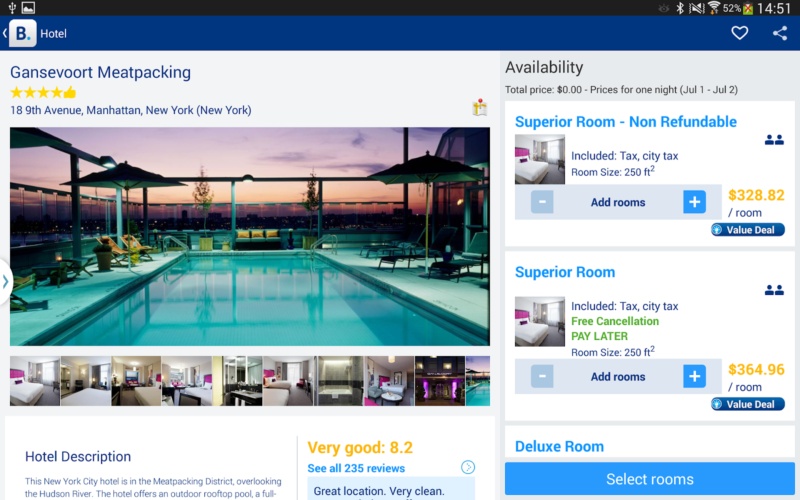 Here's a nice little trick I discovered to save money when booking hotel rooms.
I usually like to book rooms with free cancellation via Booking.com. To potentially save money, wait till the last day before you are scheduled to arrive and check the room prices again. Many times, if that kind of room is still available, it will be listed at a lower price. All you have to do then is cancel the previous booking (which had free cancellation) and book the new room. Sometimes the new room you book will not have free cancellation, but since it's the day before you wouldn't really need that anyway.
If you are not aware of how Booking.com is manipulating you, be sure to check out this article.
Do you have any other tricks for grabbing great prices on hotel rooms?
Getting Flights and Hotels at a Deep Discount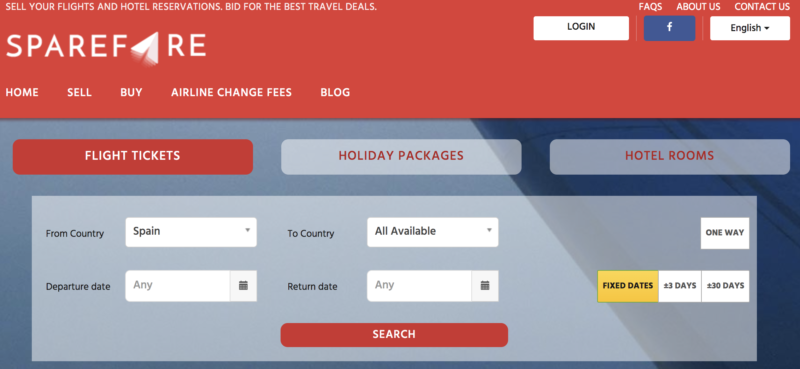 Sparefare allows you to buy non-refundable flights, hotel reservations etc from other travelers. It is awesome for getting great discounts on travel, provided you are flexible with your travel plans.
Here's how it works:
There are lots of pre-paid, non-refundable flights, hotel rooms and package holidays that go unused. This is where you resourceful traveler come in! You can buy someone else's reservations for half price! Sellers know they can't ask for full price, otherwise you are just going to buy from the airline or hotel directly. And if they do not sell the reservation, all of their money is wasted! If you buy their travel at a 50% discount is a win-win for everybody.
Flights are trickiest. To resell a flight, a purchaser has to change the name associated with a ticket to a different name — this is how a flight is transferred from one passenger to another. This means that the airline needs to allow name changes. You can check out this useful list of airlines that allow name changes. If the airline allows name changes, it will also charge a name change fee. Everything is done through the traveler's online account and is 100% legal and allowed. Lots of airlines allow name changes and their number increases all the time — it is a service that passengers want and the airline industry is responding accordingly.
Transferring a hotel reservation is much simpler. The seller just needs to call the hotel and change the name of the main guest under the reservation. Hotels allow that and usually, there are no name change fees to pay for the service.
Whether a packaged holiday (this is where you buy travel and accommodation together) can be sold on to another person depends on the terms & conditions of the travel agent selling the holiday. Most travel agents allow name changes for a fee. If they are based in Europe, they are obliged to offer this service by law!
I haven't used SpareFare yet but I'm looking forward to grabbing a cheap trip sometime soon.
How to Find the Best Online Airline Ticket Prices

As you search for the cheapest air ticket to your next travel destination, did you ever wonder what dark forces are at work behind your browser window?
Apparently, airlines sometimes use some shady tactics while delivering the price of a ticket to you, as indicated in a thread I came across recently on Reddit.
Basically what happens is that airlines will try collect as much data about you as possible, sometimes through the use of a cookie stored on your computer, and sometimes just from your IP address.
If using the IP address method, they can serve different prices depending on your location. The logic in this is of course that in general, a person accessing the site from the US is more likely to have a higher disposable income than another accessing the site from India. I've personally seen this happen when comparing ticket prices with friends overseas while we chatted on Skype. The prices given to us (in the same currency) were indeed different.
With the cookie method, a website can track how many times you've checked a particular trip, if they see that you are checking frequently for the same flight, they might start hiking up the price by a few dollars each time, instilling a sense of urgency in you, and thus being in a better position to make you buy the tickets. I guess most of us know that bad feeling when you see a cheap ticket and make up your mind to buy it, only to go back again in a few days ready to purchase, and find out it's now double the price or more.
This isn't something that is guaranteed to always happen, but it's a good idea to take precautions against such manipulations by not allowing cookies when searching for tickets. The easiest way to do this is to open an incognito window in Firefox or in Chrome. These windows won't store any cookies so the airlines can't play their nasty tricks on you. Clearing your cookies before a browsing session won't hurt either.
Have you encountered such practices yourself?
Timing the Purchase
Everyone knows a last-minute plane ticket is probably expensive, but how far in advance do you need to purchase a ticket is a little less known.
According to a study by Cheapair.com, the best window of time to purchase a ticket in 2017 was 70 days in advance, a bit higher than the sweet spot in 2016 which was 54 days. However, that 70 was an average. The "best" time to buy actually depends on the season when you plan to travel.
In winter you want to try for 62 days in advance, spring 90 days in advance, summer 47 days in advance, and fall 69 days in advance, on average. And as for that theory that there's a best day of the week to buy—CheapAir says that's not really true. Airfare during the week traditionally doesn't fluctuate more than $2 from day to day, so you're fine buying a ticket any day you want.
When it comes to when you fly, there is a difference. The cheapest days to fly are Tuesday and Wednesday, while Sunday is the most expensive.
Is AirBNB a Good Idea?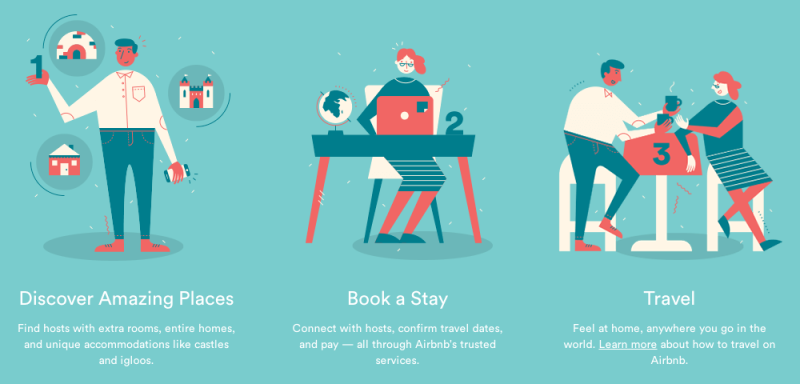 Airbnb is a "global community marketplace that connects travelers seeking authentic, high-quality accommodations with hosts who offer unique places to stay".
This year I've used Airbnb countless times as I traveled from country to country within Europe and the US. Some experiences, as to be expected, were better than others, although since I had researched every apartment very well we had no mishaps. Being a long-time user of Airbnb however, I cannot help but notice that things have changed from the early days.
When Airbnb first took off many of the apartments I visited were either the actual place where the owners lived, or decorated in a very homely fashion. The owners would personally meet us, give us the lowdown on the city and even prepare some food for breakfast and nice things to have (salt, pepper, oil, etc). I still get to enjoy such experiences nowadays, but they are becoming increasingly rare.
There seem to be many people that take advantage of the Airbnb opportunity to make some extra cash, or even a full-time income. Thus we are starting to see many newly renovated apartments with only the bare essentials and cheapest furniture. Airbnb places strict rules on photographers and forces them to enhance their photos, many times making the apartment look better than it actually is. The owners don't even meet you sometimes but leave the key in a deposit box. Many times you can forget about finding even a free city map on the coffee table, let alone some goodies in the kitchen.
While there's nothing wrong per se in all this, the Airbnb experience was so much better in the early days through the interaction with the owners of the apartment, and the genuine feeling we used to get of people sharing their experiences and knowledge with each other. As I said, it is still possible to get these experiences, but they're getting lost in a sea of purely commercially minded people putting apartments for rent on Airbnb.
So what's the solution? Airbnb itself cannot do much, the changes have to come from the people putting up their apartments for rent. My suggestion is to take the time to meet your guests, spend 15 minutes with them explaining how things work in your city, some good restaurants you recommend etc. Buy some food ($10 won't break the bank) and give them a nice surprise. Make them feel genuinely welcome into a home away from home, and this will ensure their experience will be awesome. It's a good investment really, if you treat guests in this way they're much more likely to leave glowing feedback and get you more high-quality bookings.
Incidentally, if you're looking to invest in Airbnb properties or are just curious at how prices are evolving in your favorite destination, have a look at AirDNA.
Buying Travel Insurance
Check out my separate article about travel insurance.
You basically have three options:
Use the insurance that comes with some credit cards (but make sure you purchase the trip using the card, else you're typically not covered.
Take out a travel insurance policy for the days of your trip (easy to do online from a reputable local insurance company)
Purchase specific travel insurance if you're traveling long-term (SafetyWing is a great option for digital nomads, for example)
Travel Gadgets
It is a digital age. Not having gadgets and smart devices would be considered foolish. What's worse? Not having batteries and all necessities for charging them. This means you should realize that there are not going to be adapters and switchboards that can support your chargers. You can't rely on sockets to be friendly. Bring your portable extension and power banks along with spare batteries if possible. If you think you're going to be needing portable hotspots, bring along a USB mobile hotspot device. Little gadgets can provide some very essential elements that can make a trip very comfortable. They don't take much space, and in the longer run, you always smile at the fact that you made the decision.
Having Backup Plans
Plan for things not going according to plan. Most people agree but don't remember to do this and end up regretting it. Contingencies are never wrong. Always have backup resources of finance, if nothing else. So it should be enough to get you out of any nasty situation.
Furthermore, medical supplies such as aspirin and paracetamol are effective medications that can save you from getting to a worsen state from a bad one, should you start feeling sick during your trip. If you're wondering how can I read text messages from another phone, learn so before you lose yours. Recovering stolen items is easier if you know how to contact them.
Get to Know the Place
Try to know the place before you get there, the kind of social environment and local favorites and customs you might encounter during your journey. What you can do is search for local cuisines, upcoming events, and conferences. If you're going abroad, try to know the language a little bit so that you don't have trouble everywhere. Understanding the cultural traditions and social norms of a place can help make you better aware of how to blend in with the crowd. Making sure you wear the right apparel to not stand out from the crowd or knowing what to say or do while you're there, all are important things to remember. Furthermore, knowing precisely what specialties of the place you want to try there, the specific things you want to buy and the places you want to visit can prove to save much time.
Conclusion
The fact that you are traveling with a purpose and you need everything to go according to plan, you cannot rely on the situation not meeting your needs. Preparing before the moment is the way to make the moment yours. Make sure that the next time you pack your bags, you think about the necessities as well.