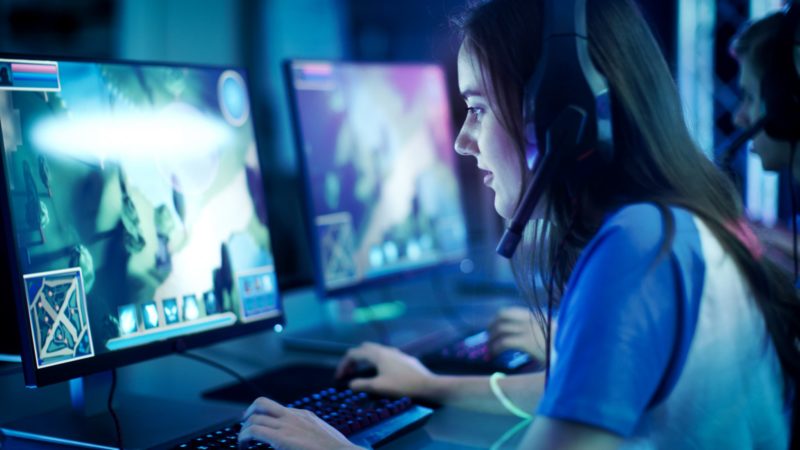 One of the asset classes that I'm very bullish about is the video gaming industry, and I plan to increase my investments in this area over the coming years.
Even before the pandemic, the video game industry was lucrative, growing 7.2% YoY (year-over-year) in 2019. Video games are gradually becoming the preferred form of entertainment. Data from Newzoo and Comscore shows that global video game revenue of $148.8 billion surpassed worldwide movie box office collection of $42.5 billion in 2019.
The significant change in the technology and business models of the gaming industry is driving growth. Video games have expanded beyond consoles to PCs and mobile. Thanks to high-speed internet, game developers have gone digital. Instead of buying video game packages, gamers can download games, subscribe to cloud gaming services, and make in-gaming purchases like new missions and player skins to enhance their gaming experience.
Similar to other physical sports, video games have sporting events called esports, where professional gamers compete in front of millions of viewers. According to Newzoo, 443 million people watched esports in 2019, and this number is expected to reach 495 million in 2020. The secret to succeeding in gaming is developing games that generate a loyal fan base for sequels, prequels, and merchandise goods.
2020 – A Good Year For Gaming

2020 is a good year for gaming stocks. We bring to you the top five NASDAQ gaming stocks which you should have in your portfolio. The stocks were selected based on their liquidity, growth, and fundamental strength.
Here are some top individual stocks to consider
Activision Blizzard
Electronic Arts
Take-Two Interactive
Zynga
Net Ease
I've also come across ETFs that focus on this sector.
The Roundhill BITKRAFT Esports & Digital Entertainment ETF ("NERD ETF") is designed to offer retail and institutional investors exposure to esports & digital entertainment by providing investment results that closely correspond, before fees and expenses, to the performance of the Roundhill BITKRAFT Esports Index ("NERD Index").
The Roundhill BITKRAFT Esports Index is the first rules-based index designed to track the performance of the growing market of electronic sports, or "esports". The Index consists of a modified equal-weighted portfolio of globally-listed companies who are actively involved in the competitive video gaming industry. This classification includes, but is not limited to: video game publishers, streaming network operators, video game tournament and league operators/owners, competitive team owners, and hardware companies.
VanEck Vectors® Video Gaming and eSports ETF (ESPO®) seeks to replicate as closely as possible, before fees and expenses, the price and yield performance of the MVIS® Global Video Gaming and eSports Index (MVESPOTR), which is intended to track the overall performance of companies involved in video game development, esports, and related hardware and software.
Three-quarters of all Americans have at least one gamer in their household with over 164 million adults in the U.S. playing video games.  eSports leagues have created a professional gaming ecosystem comprised of sold-out arenas and big-name sponsorship opportunities. This ETF invests in equity securities of companies listed domestically and globally with business activities in the electronic gaming industry. Be the HERO in your portfolio.