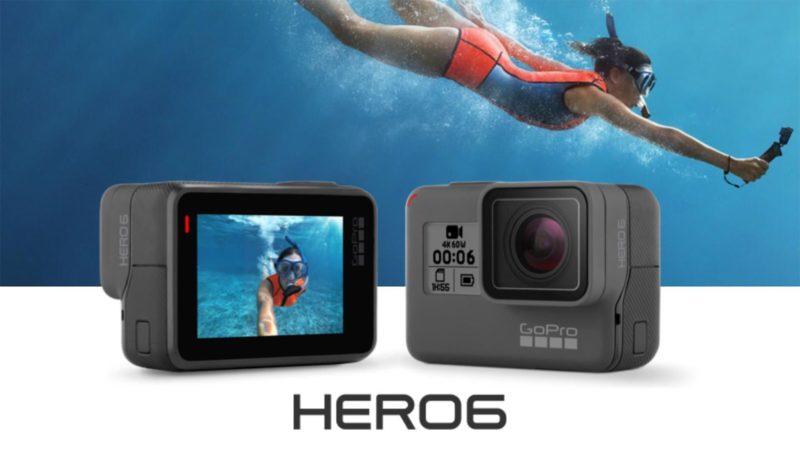 Whenever I have the opportunity, I like to record my padel matches. This has been an essential tool for me in identifying and correcting my mistakes.
Many people love the videos I upload to YouTube, and ask me how to do the same for their own matches, so in this post, I'll be describing my process. You will see that it's really simple and straightforward, and once you do, you'll no doubt want to improve your game using this technique.
The fact that padel courts have transparent glass walls is a great bonus for players as it is really easy to attach a camera and record a match, especially when compared to other sports. It's not so easy to do this for tennis, for example. You could buy a stand for your camera, but you always run the risk of a high-speed ball hitting your precious equipment. It's certainly do-able, but not as easy and straightforward as in padel.
The latest and greatest version of the GoPro Hero action cam is out, and it's a tremendous improvement over all previous versions. I had been using a GoPro Hero 3+ so far, but when I saw the features on the GoPro Hero 6 I instantly decided to buy it.
The two main features that make the upgrade worthwhile are the following:
touchscreen with video preview on the back of the camera
incredible image stabilization even at 4k
With the decision on buying the Go Pro Hero 6 being made, it was time to check out what accessories are worth buying. Everyone knows that a major part of the GoPro's allure is its wide variety of accessories that enable you to film in almost any condition imaginable and attach the camera to anything.
First off, you will need a bunch of spare batteries. I recommend three spare batteries as a minimum if you'll be getting any kind of frequent use from the camera. I use the camera during my travels and also for the filming of padel matches on a daily basis. I like to keep 4 spare batteries in the GoPro pouch, obviously making sure all the batteries are kept charged at optimal levels.
Equipment
Software I use
YouTube (if you want to upload and share the videos)
Recording the Match
I make sure I get to the padel court around 20 minutes before the match, to have enough time to set things up and warm up. Once the other players arrive, I always ask them if it's OK for me to record the match. So far nobody has refused or shown any displeasure, on the contrary, other players are typically very enthusiastic and ask me to share the YouTube link when I'm done editing and have uploaded it. Keep in mind that most players have never watched videos of themselves play, so they would be very happy to have this opportunity. Not to mention that it's always cool to share your match with family and friends on social media 🙂
Next, I find a good place to attach the GoPro. As I mentioned in the equipment list, I always put the camera within its protective case and attach it to the suction cup mount. This mount allows me to easily attach the GoPro to the back wall of a padel court. If both sides are easily accessible, I choose the one which doesn't face the sun. If the sun is low and facing the GoPro you will end up with potential flaring in the video and the quality won't be that good.
Make sure all the screws are tight and if possible use the GoPro app on your phone to make a live connection to the GoPro and make sure that you're happy with the angle of viewing. I typically record at 1080p/30fps, but if I need extra high quality I'll record at 4k at 60fps. This will allow me to use slow-motion features during the editing process since I have extra frames to play with. You can also increase the frames up to 120fps.
With the GoPro securely attached, and once I'm happy with the angle, I will hit the record button on the camera, and forget about it. It's time to concentrate on the actual match!
The only thing to keep in mind while playing is that the battery will be drained after around an hour of play, so keep those extra batteries handy, and just change the battery during the change of sides after every hour. I typically use two batteries per match, unless its a very long match that warrants use of the third battery.
When you finish the match, just stop recording, carefully detach the GoPro from the wall and pack everything. Make sure you get the other players' contact details so that you can send them the YouTube link later. This is a great way to build contacts in the padel world and make sure that people remember you 🙂
Editing the Match
For editing matches, I use Final Cut Pro on an Apple iMac 5k. There are many alternative video editors out there, but Final Cut has given me the best balance between usability and power. The process for editing is pretty simple. I first import the video files from the GoPro into Final Cut as the first step. Keep in mind that the GoPro will split videos into smaller chunks, and you can then make a compound clip in Final Cut to stitch them back together. Next, you will want to add a Color Correction effect clip onto your video. This will allow you to adjust saturation and exposure. You will always need to correct these, as the video will never be perfect out of the camera directly.
The next step is to add a fade in and fade out effect to both ends of the video, and the finishing touch is to add a title clip at the start of the video. I typically include the date and location of the match and the names of the players. With all that in place, it's time to publish. I keep a local high-quality copy on my Synology Diskstation NAS, and the other I publish on YouTube. Both of these copies can be created from Final Cut Pro directly using the Share menu item.
Viewing the Match
You can, of course, share the match with all your friends once you've uploaded it to YouTube. You should also keep a high-quality copy on your own computer, and for viewing that I recommend MPV player. This is the only free player I've found that allows stepping forward and backward in a video clip. That means you can move forward or backward frame by fame and carefully analyze each point. I like to take a look at my sense of anticipation, which means how long I took to start moving into position after the opposing player lined up his shot. I also check my footwork and make sure that I am doing a split step before every shot by our opponents. These are the little details that can be analyzed, together with many more, when you step forward and backward.
That's it! Hope you enjoy your recorded matches! Let me know if you have any questions about the setup or process.