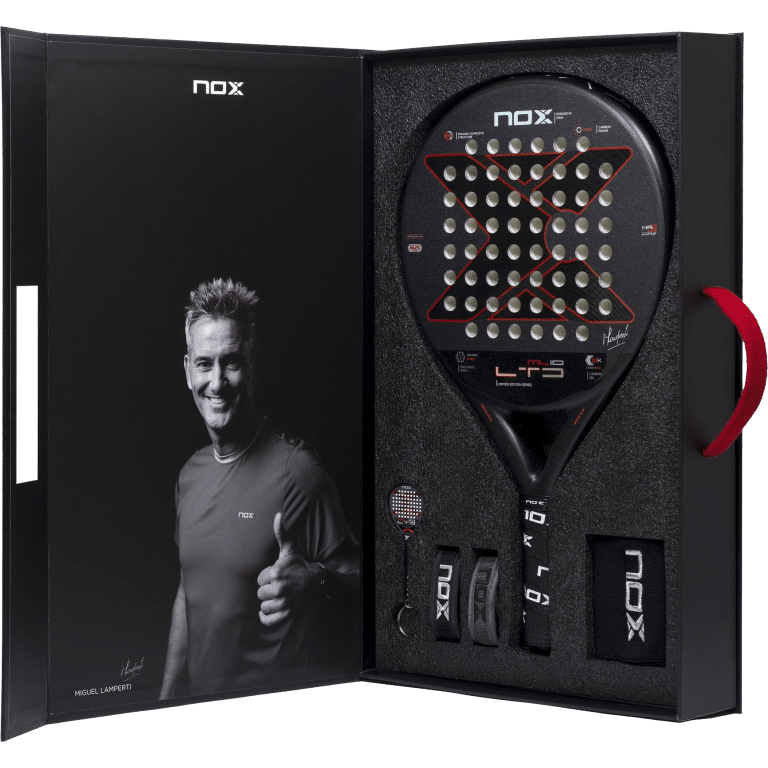 The question of whether the padel rackets sold to the mass market are the same as those used by the sponsored professional players is one that has been asked in many sports. The short answer is: not always.
Professional athletes often have specific needs and preferences that can be quite distinct from those of amateur or recreational players. For this reason, it's not uncommon for the rackets used by professionals to be custom-made or specially modified to suit their unique style of play and preferences.
For instance, a professional player might prefer a certain weight distribution, a specific balance point, or a unique handle shape that isn't available in mass-market rackets. Some professionals might even need specific materials or constructions that offer particular performance characteristics. These customizations can lead to significant differences between the rackets used by professionals and those sold to the general public.
Moreover, professional players often work closely with manufacturers in the design and development of these custom rackets. This partnership not only provides the athletes with equipment tailored to their needs but also allows the manufacturer to test and refine new technologies before introducing them to the mass market.
All this makes a lot of sense. However, the truth is that many amateur players are hugely influenced in their racket-buying decisions by what they see while watching professional padel matches. Many of the big brands sponsor top padel players, and name their rackets after specific players.
The players in turn are contractually obliged to say that the racket that is sold in stores is the same one that they play with. In almost all cases this is not true, especially among the top players in the circuit.
These facts are considered by many to be a form of deceptive marketing, and indeed, in an ideal world, the brands would be able to educate the public about why certain choices are made. However, in any sport, amateur players yearn to get as close as possible to their favorite star, and the illusion of playing with the same racket is extremely alluring. Big brands invest a lot of money in the sport and are absolutely necessary to keep a professional tour alive, and therefore they in turn use the marketing power that sponsorship provides to the max.
However, this doesn't mean that the rackets sold to the public are inferior. On the contrary, these rackets are designed to cater to a wide range of players, taking into account varying skill levels, styles of play, and physical attributes. They are typically well-balanced, versatile, and durable, making them suitable for the majority of players.
On the other hand, professional players can typically handle heavier rackets or harder ones. These rackets would not be good for the general public and would induce injuries or be hard to control. The pros train their physiques on a daily basis and have impeccable technique, lessening the possibilities of injuries and also maximizing the advantages of a heavier and harder racket, i.e. power and precision.
In some cases, manufacturers may release 'pro' or 'tour' versions of their rackets, which are closer to the specifications of the rackets used by their sponsored athletes. These models often feature higher-end materials and technologies, providing advanced players with a taste of professional-level equipment.
Another point to consider is that the big padel brands need to manufacture a huge amount of rackets to keep up with demand, and currently, such manufacturing needs are only met in China and Pakistan. Spanish factories are not able to produce that amount of rackets. Hence, it is also quite common to manufacture the rackets used by the pros in a Spanish factory, while the commercial models would be manufactured in Asia. This naturally leads to major differences, since some materials used in Europe are not found in Asia, and typically the workmanship and quality control are better in Spain.
Ultimately, while the rackets used by professional players may differ from those sold to the mass market, it's essential to remember that the racket is just a tool. A high-quality racket can certainly enhance your game, but practice, technique, and fitness are arguably more important factors in improving your performance on the padel court.