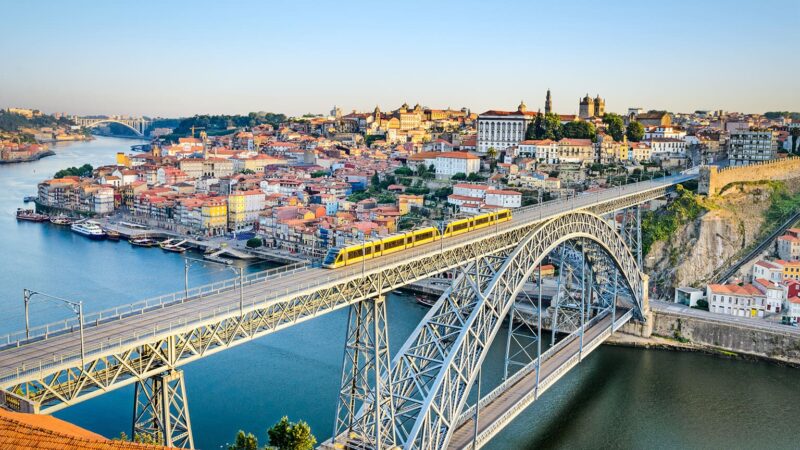 As of late 2023, Portugal has declared the termination of two of its most significant residency and tax programs, the Non-Habitual Residency (NHR) and the Golden Visa. This decision signifies a major shift in Portugal's immigration and taxation policy, which has been a magnet for expatriates and investors worldwide.
In this article, I'll delve into the essence of these programs, the rationale behind their discontinuation, and the potential aftermath on Portugal's socio-economic landscape.
The NHR and Golden Visa Programmes: A Brief Recap
The NHR programme was an appealing tax regime for expatriates, offering reduced tax rates on foreign income for a decade. On the other hand, the Golden Visa programme provided a pathway to residency through investments, predominantly in real estate, with a notable option of family inclusion.
Catalysts for Change
The termination of these programs comes as a response to mounting housing affordability issues and an inflated real estate market. The Golden Visa, particularly, exacerbated property prices in urban hubs like Lisbon and Porto, creating a ripple effect of housing unaffordability for locals​​. Moreover, the NHR program faced criticism for fostering a biased inflation in the housing market, making it unsustainable​. The termination of these schemes aligns with a broader objective to alleviate the housing crisis and curtail real estate speculation​.
Who Benefited?
The main direct beneficiaries of these programs were expatriates, investors, and their families. The NHR programme enticed individuals seeking tax efficiencies, while the Golden Visa appealed to those eyeing residency through investment, often in real estate​.
The Impact on Portugal and Immigration
The real estate sector experienced a surge due to these programmes, with a notable increase in property values and construction projects, particularly in urban areas. This surge not only revitalized certain neighborhoods but also boosted the economy through job creation and foreign capital influx​.
However, these benefits came at a cost. The rising property prices made housing less affordable for local residents, and cities experienced overcrowding, leading to concerns about the quality of life for residents. The political scrutiny and the public's growing discontent were reflective of these challenges, prompting a re-evaluation of these programmes.
Forward Outlook
The termination of these programs may initially deter many expatriates and investors. However, it also opens a window for policy reform that could lead to more sustainable and inclusive growth. As Portugal navigates through these changes, the nation's approach towards foreign investment and expatriate taxation will be keenly observed by stakeholders both within and outside its borders.
The unfolding scenario presents a blend of challenges and opportunities. It signifies Portugal's stride towards addressing long-term socio-economic issues while also redefining its stance on immigration and foreign investment. As we monitor these developments, the broader implications on Portugal's international allure and its socio-economic dynamics will be of paramount interest.
I'm skeptical about this being a good move, given how much Portugal has benefited from the NHR and Golden Visa programmes over the past decade. One might think that it's only "rich expats" that benefitted by lowering their tax bill, but it's also important to consider that the influx of talented foreign workers and highly qualified people and their families also served to raise the cultural level of the country. This resulted in the opening of modern schools, restaurants, coworking spaces, etc. either to cater for the new demand, or as ideas implemented by these expats.
The housing market will take a hit as a result, but I think that a huge percentage of those who would have previously considered moving to Portugal and investing in the country will now move elsewhere or stay put in their own countries. At the end of the day, this is another poorly-thought-out populist move that results in Portugal taking a gamble on its future. Time will tell whether the gamble pays off or not.
These developments also provide a golden opportunity for other European countries to capitalise on the unmet demand that is the result of the end of the NHR programme in Portugal. Italy and Greece, for example, offer a similar lifestyle to Portugal (if not better) and have their own NHR programmes in place, so they could ramp up their efforts to attract the expats that are now looking for an alternative fiscal residency to Portugal.