When you're training hard and competing regularly in padel tournaments, you need to make sure that you are also taking care of your body's nutritional needs. You want to make sure that you have enough energy to cover all your expenditure during training and playing, as well as taking in enough protein for muscles to repair themselves and grow if needed to adjust to higher demands.
Here's what I recommend.
Protein Shake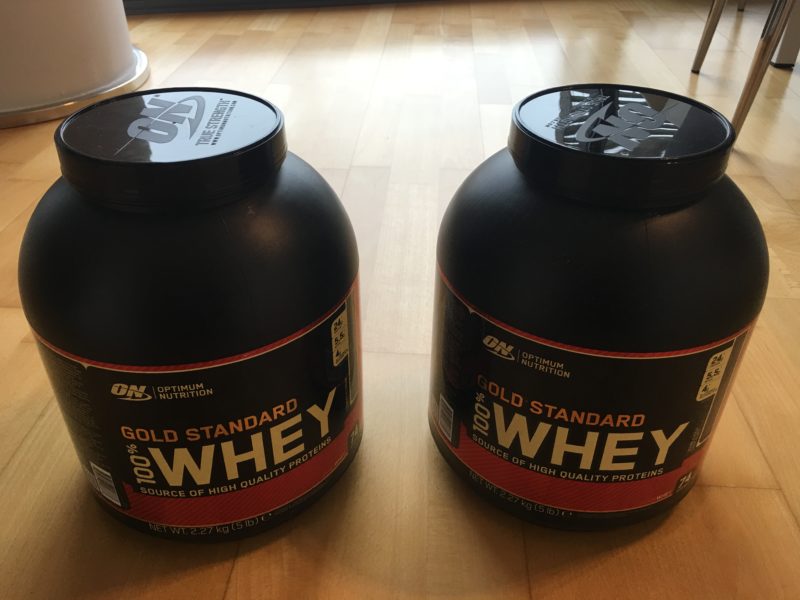 I take a daily protein shake to help cover my protein needs. This can be taken right after your training session or padel match. After such hard exercise, your muscles will have many micro tears that need to be repaired, and protein is what your body needs to be able to do so.
Optimum Nutrition is the number one brand for protein shakes. I've tried their Vanilla, Cookies & Cream and Double Chocolate flavors. Double Chocolate is my favorite, and Vanilla is also pretty decent if you want to keep it plain. I wasn't a big fan of the Cookies & Cream flavor, although it's bearable. Some flavors work well with milk and water, while others are only tasty if combined with milk. Double Chocolate tastes great either way.
I buy the 2.2kg tub which serves me for around 2.5 months.
Here in Spain, I buy my shakes from one of these two shops, depending on which one of them has the best pricing at that point in time:
Amazon also carries most variations of this protein shake, but the other two shops tend to have better pricing and occasional freebies.
Fruit
I know these are not really considered supplements, but it's important to mention them as they are some of the major sources of fuel during intense activity like long padel matches. Bananas are my favorite food during matches together with dates.
BCAAs
I use BCAA powder to mix in with my water during intense workouts. While I haven't found obvious evidence about this, my friend Andrew from MirrorFriendly recommends taking BCAAs, so I am currently doing so. The idea is that they protect your muscles from breaking down during intense activity.
Vitamins
I've experimented with vitamins over the years but have never found any obvious results due to their intake. The scientific opinion these days seems to be that unless you have major nutritional deficits you should be able to obtain all the vitamins you need from your feed and some daily exposure to sun. I do regular bloodwork to make sure that all my levels are good. A good doctor will easily identify any issues there and suggest which supplements to take, if any.
What supplements have worked for you? I'm curious to know, just leave a comment below.