Traveling by car is one of the most enjoyable parts of our travel, and personally, I feel very relaxed when driving a hired car in most places around the world. I have driven in both North America and Europe (as well as motorbikes in Asia) and it's been an awesome experience every single time.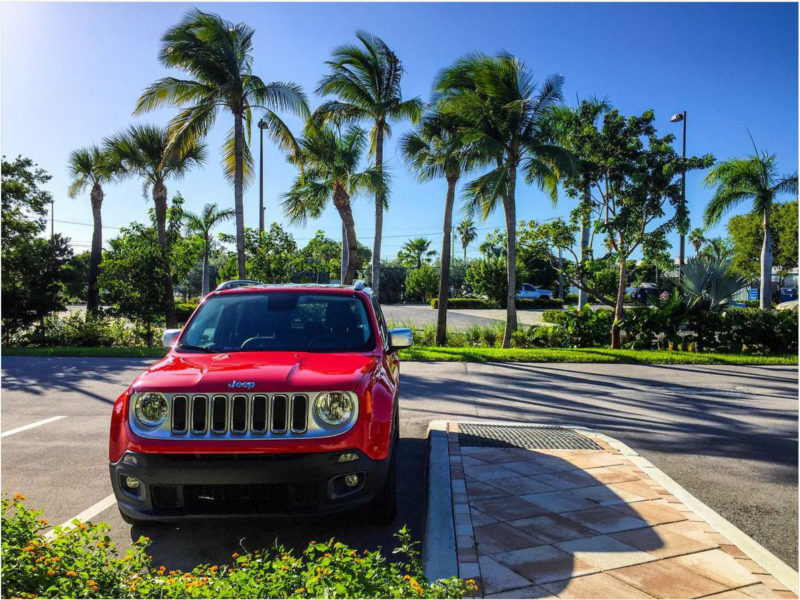 Many people worry about driving on a different side of the road (some countries are left-hand drive and others are right-hand drive). I have found the switch to be very easy, your brain makes the adjustments although it might be advisable to have a friend or your spouse keep an eye in the first few minutes to make sure you don't switch to the other lane 🙂
For renting a car, I always use Rentalcars.com; they have a great website and an awesome mobile app. I have never had any problems when booking through them. They work with all the major car rental companies so you'll find the usual suspects Avis, Hertz, Alamo etc.
Anyways, let's talk about the exciting topic of renting a car and making sure you're insured.
Car rental is a low margin business so most agencies will try to sell you expensive insurance upgrades when you go to pick up your car.
This can be cover for towing charges, damage to tires and window repairs which are excluded from the basic cover precisely so that you will be worried enough to purchase the upgrade.
So let's take a look at some car insurance terms next.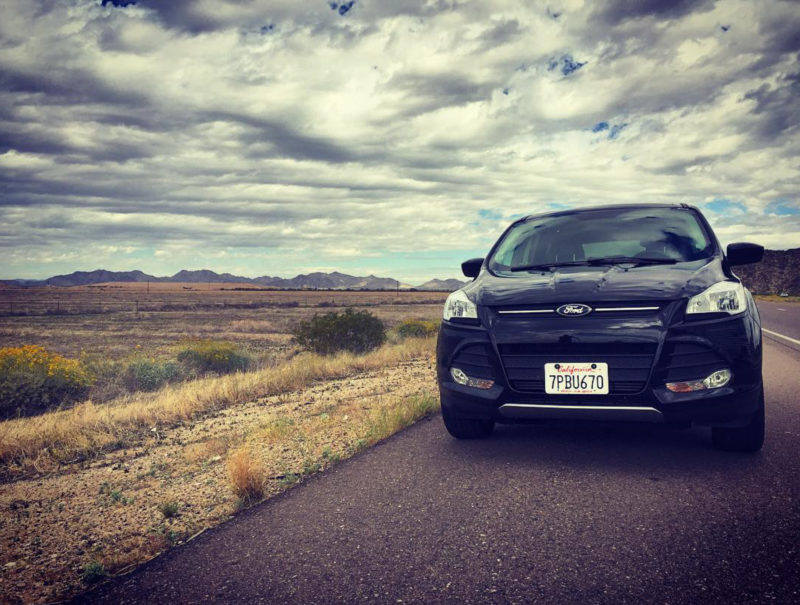 What is Collision Damage Waiver?
Collision Damage Waiver (CDW) limits the driver's liability in the event that the rental car is damaged, subject to the terms of the rental agreement. This means that the car you are driving is covered – however, there is almost always an excess and in most destinations there are exclusions to your cover. Items such as windscreens, tires, undercarriage, replacement locks, replacement keys, and towing charges are often not covered by the CDW.
What is Loss Damage Waiver?
Damage waiver or, as it is often referred to, collision damage waiver (CDW) or loss damage waiver (LDW), is optional damage insurance coverage that is available to you when you rent a car. Car rental companies treat the CDW as a waiver of their right to make the renter pay for damages to the car.
What is Theft Protection?
Theft Protection (TP) limits the driver's liability for costs incurred by the theft of the rental car – or damage incurred by the theft or attempted theft – to an 'excess' amount, subject to the terms of the rental agreement. TP does not cover personal effects, which may be covered by the driver's own travel or household policies.
You must have Collision Damage Waiver (CDW) – sometimes called Loss Damage Waiver (LDW) – and Theft Protection (TP). These aren't strictly speaking insurances but waivers which limit the customer's liability if the car is damaged or stolen.
However, there is often an excess involved. This can be as high as €1,500. You can usually reduce this to zero by buying 'Super CDW'. Car rental desks charge as much as €15 per day for this cover.
It is much cheaper to arrange excess cover either as part of the original rental package or through a specialist agency such as www.insurance4carhire.com which charges £49 for a year's cover in Europe.
If you are booking a hire a car in the USA as a foreigner, you will be required to purchase a package that includes a Collision Damage Waiver (CDW), as well as Theft Protection. These cover your rental in case the car is damaged or stolen, and typically have a low excess, or no excess whatsoever. By the way, in case you need a travel insurance for the U.S. you can check out my guide on how to purchase insurance for travel to the United States.
Most of the car hire companies available on Rentalcars.com include CDW and Theft Protection in their packages, so when you book through them, these are included in the price. You can check the terms and conditions of a specific car for more information.
Depending on where you're traveling to and whether you have any car insurance included in your credit card, you can buy additional cover from RentalCover.com.
Hope that's helpful! If you have any questions just fire away in the comments section below.
Car Hire Excess Insurance
If you're traveling in Europe and renting a car, it is much wiser to get an insurance policy from a third party rather than from the company hiring you the car. You will end up paying much less, and if you'll be renting a car more than once, the best idea is to get an annual insurance policy. I have one that I renew every year, which means I never have to worry about excess charges whenever I rent a car.
Here are my suggested companies for car hire excess insurance:
I've also used Carhireexcess.com in the past however they are no longer able to issue policies for anyone resident outside of the UK or Ireland.
Note that if you are renting for more than 60 days at one go you will need a special type of insurance that is harder to find and considerably more expensive. If you're using a subscription service you're most likely not covered by the kind of insurance policies mentioned in this article, and the best bet would be to purchase insurance directly from the car subscription company.