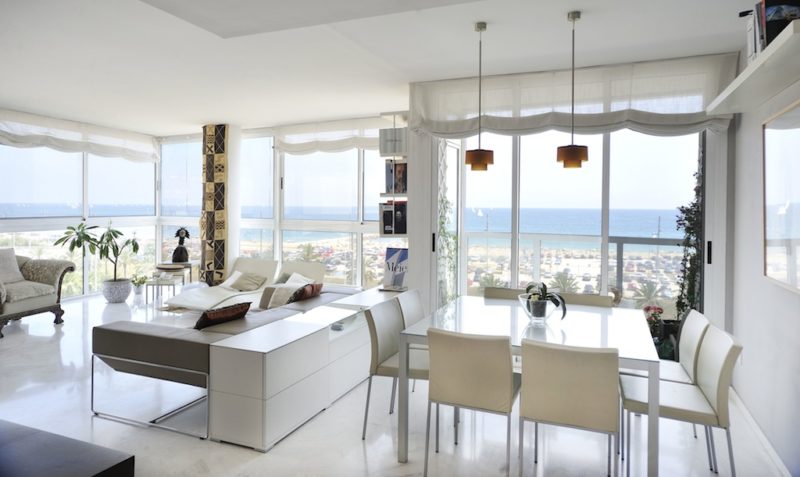 A common question in the property scene is whether one should buy a south or north facing property.
South facing provides the best conditions for sunlight, considering factors like the difference between morning and afternoon sun. Suitable lighting and direct sunlight impact directly in a very significant way many things from mood to electricity costs. A south-facing apartment tends to be warmer in winter, and breezy and not as hot in summer.
You should also think about how you are going to use the house? Are you a night owl or an early riser?…..sunset or sunrise? How will you use it at different times of the year? Now that so many kids go to daycare and most parents work, many prefer a West-facing house or apartment because you get the sun and light in the evening when you are home from work.
However, when buying a property as an investment, it might be worth thinking twice about automatically going for a south-facing property. A study in Japan found that North-facing property is actually a better deal if you plan to resell that property.
On average, north-facing units tend to increase in value after purchasing from the developer, while South-facing units tend to depreciate.
This is an interesting point to consider when you are looking to purchase a new apartment from a developer.
Data on over 196,000 apartment sales from 2006 to 2010 was collected by Attractors Lab. The price of north-facing units on the second-hand market increased by an average of 11.4% from their original price when new.
The price of south-facing units, however, decreased by an average of 5.4% from new.
Some of the reasons for the change in prices are:
Developers price south-facing units higher, and north-facing units lower.
In the second-hand market, units of various types and directions appear randomly for sale.
Purchasers will prefer a north-facing unit with a wider frontage and good views over a south-facing unit with narrow frontage and less impressive views.
Many people prefer an open view that is not blocked by other buildings and are less concerned about all-day sunlight if they are both working full-time and return home late in the evening.
I've lived in both south and north facing apartments in Barcelona, and found advantages and disadvantages in both; I personally don't have a firm favorite if I have to choose between the two.
Do you prefer south or north facing properties? Why?