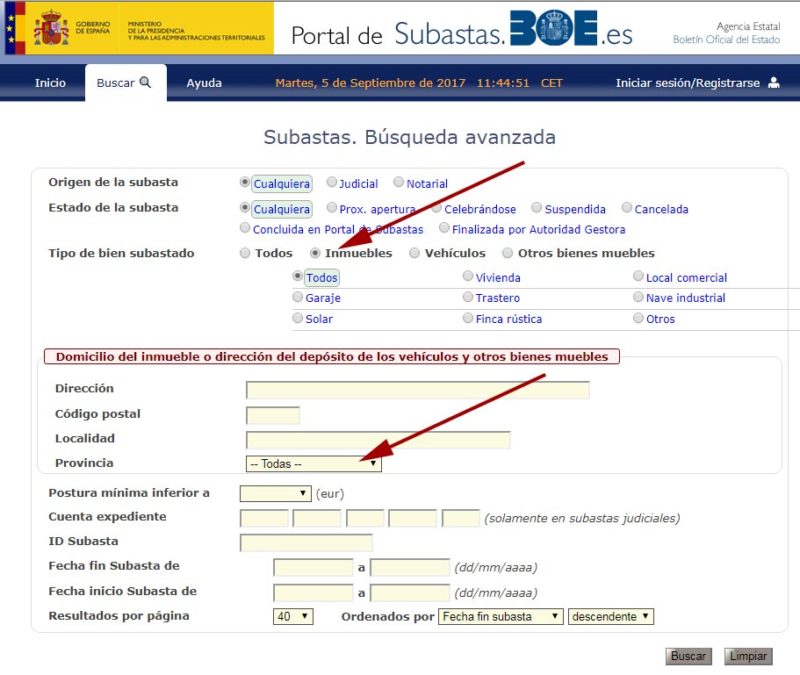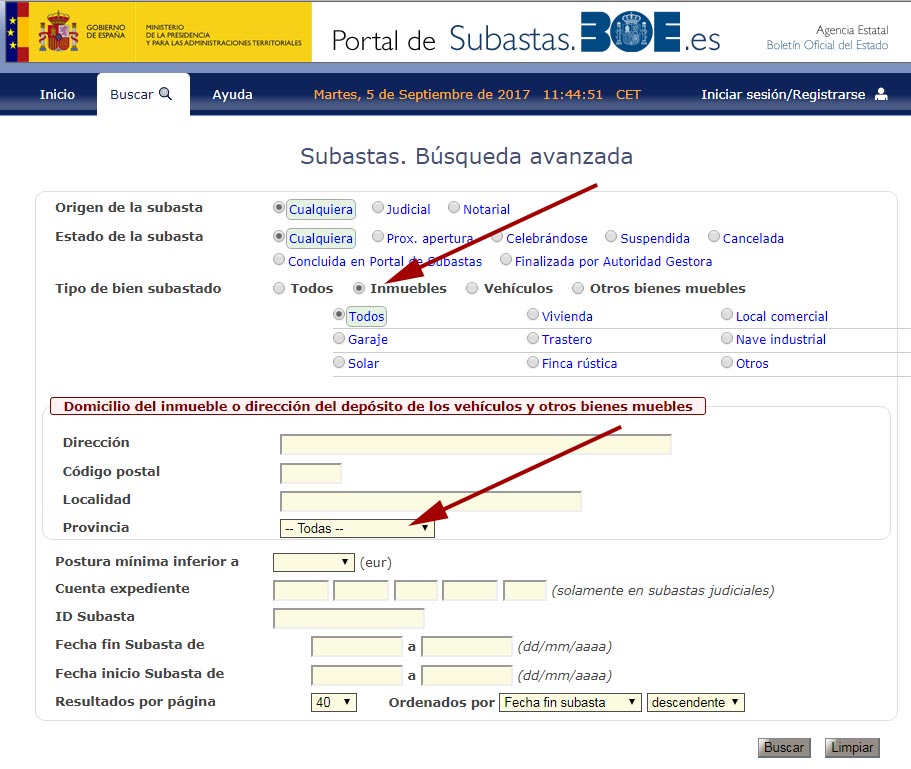 In Spain, there are thousands of properties that have been seized by the bank due to the bankruptcy of the developers or other problems that have led to loan payments to the bank being jeopardized. Most of these repossessions happened during the crisis of 2008 when the housing bubble burst.
Most of the foreclosed properties can be found in these regions:
Andalucía
Valencia (Costa Blanca area)
Catalonia
Madrid
After some time passes, sometimes years, the properties are put on the market and sold via an auction. Every person or company can take part in these provided they have a NIE and a digital certificate.
Through these auctions, you can get your hands on a property, for example, an apartment or even a garage, at a significant discount over the market price. Many of these properties have no problems so they represent a potentially great deal.
I only got to know about these auctions when my neighbors told me that some apartments and parking spots in our building were being auctioned off due to the original developers of the apartment block having gone bankrupt several years before.
I decided to participate in the auction by bidding on a few parking spots, mostly to learn about how things work and see what kind of a discount one could obtain.
In the end, it was quite an exciting experience. When you make a bid, you need to send over a percentage of the total value of the item you're bidding on via a bank transfer. Then you make your bid which must be higher than everyone else's. You will then receive notifications whenever your bid is superseded.
Each auction has a set closing time, but that doesn't mean things end there. Basically, whenever there is a new bid, the auction end time is extended by an hour, and in this particular case two of the items I bid on were dragged on for another 12 hours, and that included the night as the auction originally ended at 6pm. Clearly there were some motivated bidders who stayed up all night in order to get the parking spot.
When bidding, you also have the option of keeping your bid in queue once the auction closes. This means that if you're the second-highest bidder and the highest bidder fails to pay within 20 days, you become the winner of the auction and it would be your turn to pay up. The process continues until a paying bidder is found. Note that the bidder who doesn't pay loses his deposit.
Of course, what you all want to know is what discounts can be obtained when you make these bids. So here are the results from the parking spaces I bid on.
Parking spot 1
Value: €20,334
Winning bid: €16,967 (20% discount)
Parking spot 2
Value: €21,103
Winning bid: €14,751 (30% discount)
Parking spot 3
Value: €17,649
Winning bid: €17,424
So some pretty nice discounts to be had there, 20-30% is great. On the other hand the other parking was sold at its value, although having seen the spots beforehand I couldn't understand why the value was lower in the first place, as it was just as good as the other two.
In terms of hard cash, there were some even better savings for those who bid on the apartments in our building.
Apartment 1
Value: €621,615
Winning bid: €468,807
Apartment 2
Value: €652,315
Winning bid: €490,517
So the apartments were sold at a 25% discount on their assessed value. Not bad at all.
There are several sites which run these auctions, but the one I used is the Portal de Subastas.
There are some disadvantages to bidding in these auctions too that you should know about:
You need to put down a deposit in order to bid on any auction. If you want to bid on several parking spots, for example, you will need to put down a deposit for each of them.
If you win an auction, you need to pay up the remaining amount within 20 days. In the case of buying apartments, this can mean hundreds of thousands of euros, which not many people have casually lying around in their bank accounts ready to invest. It's almost impossible to get a loan in such a short time too, so you really need to have the liquidity before going into such auctions. If you fail to pay up within the stipulated time, you lose your deposit.
Sometimes you might not be able to see the apartment being auctioned off, which makes it a very risky thing to bid. Some apartments might even be occupied.
Have you tried getting a great deal through a Spanish auction? Let me know what your experience was like.
I've also come across a site specialised in helping people make money through auctions. Going through the free content I've also come to understand some of the pitfalls in a better way, so if you are going to try your hand at these kinds of auctions I would definitely advise getting the advice of an expert or at least self-educating using courses such as the ones provided on this site. I have no relationship with it, and there might be other similar ones out there. Note that the courses on this site are in Spanish.