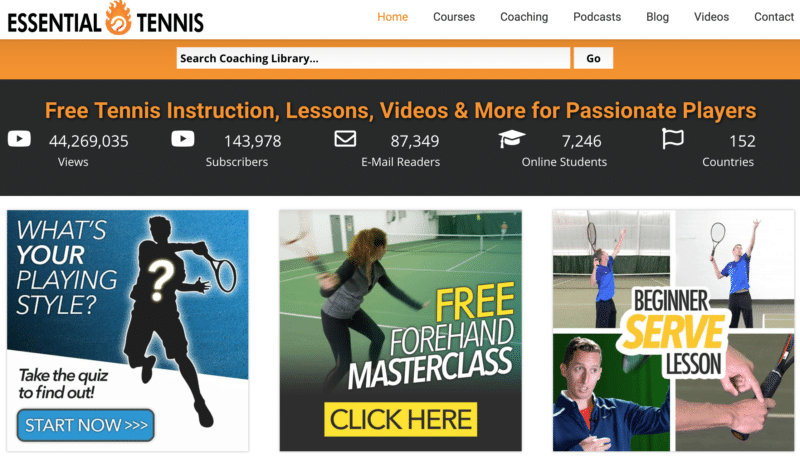 Since starting to train and play tennis, I've invested in several online training courses in a bid to improve as fast as possible. Here are the ones I recommend:
Specifically for Doubles:
I will also note that these courses are super helpful, however there is no replacement for court time with a good coach. If you're starting your journey, I would recommend training 2-3 times a week and playing once a week. Always try to maintain a 2-1 or even 3-1 ration between training and playing in order to improve rapidly.
When you're playing a match you're concentrated on winning and not thinking about your technique, so you won't really be improving.
For example, since I started playing tennis after playing padel, I have a very good tennis slice compared to other tennis beginners or even intermediate players. I am also very comfortable approaching the net due to my padel habits, which is also something lacking in beginner-level tennis. I can win a lot of points against other tennis players of my level by utilising these two weapons, simply because they wouldn't be used to these shots and movements, but I wouldn't really be improving my tennis game.