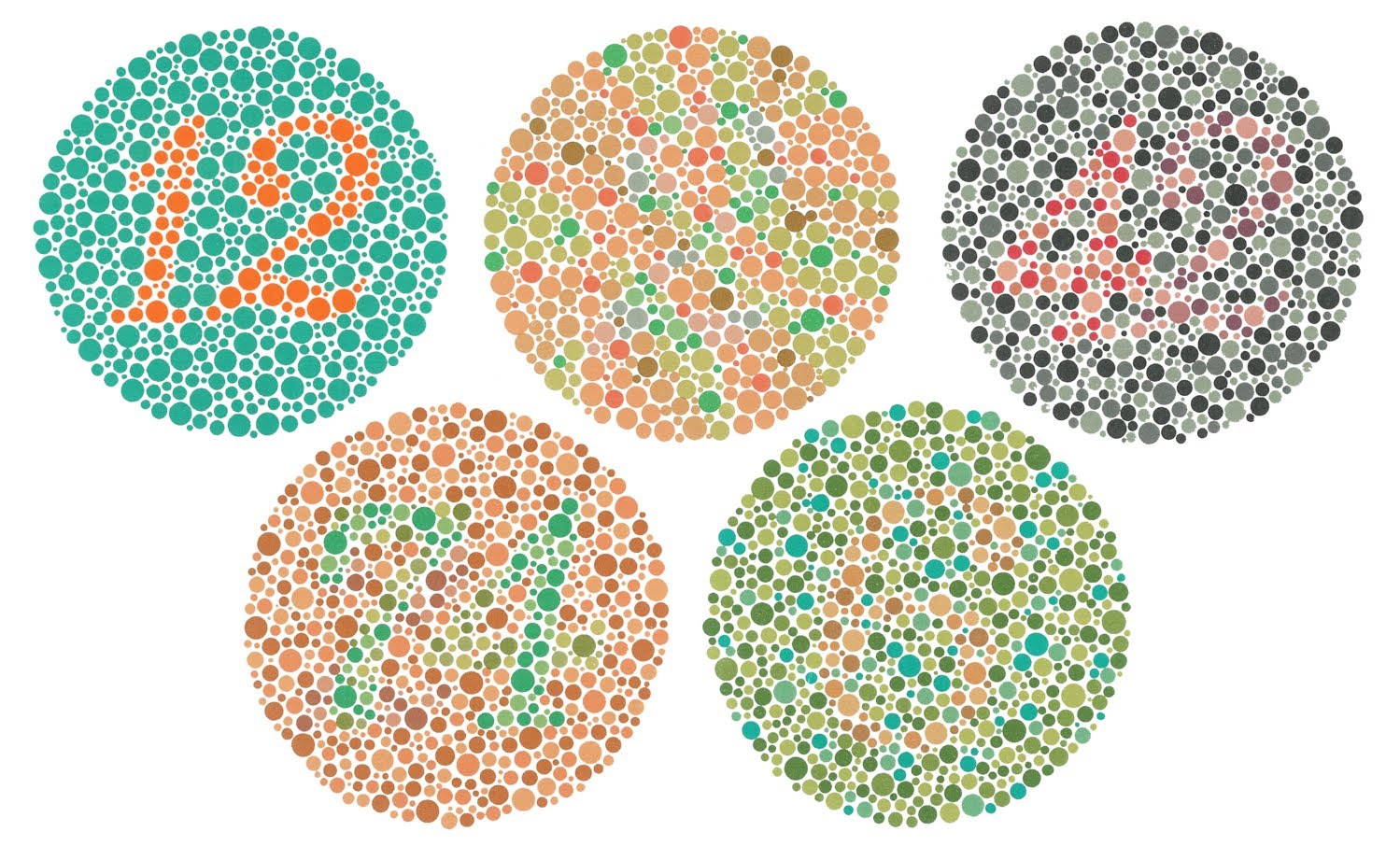 I recently discovered that I'm color blind to a certain degree. There are several degrees of color blindness, and this congenital disease affects mostly males (up to 7% of the total male population).
The test you need to take at your eye clinic in order to determine whether you are color blind or not is called an Ishihara Test. You will be shown a number of slides and you will need to determine what number is shown on each slide.
If you want a free quick test to determine whether you are color blind or not, you can use the Enchroma color blindness test.
My test results put me in the mild deutan category. Here's the description of moderate deutan color blindness:
Deutans are people with deuteranomaly, a type of red-green color blindness in which the green cone doesn't detect enough green but is too sensitive to yellows, oranges, and reds.

As a result, greens, yellows, oranges, reds, and browns may appear similar, especially in low light. It can also be difficult to tell the difference between blues and purples, or pinks and grays
If color blindness causes you problems on a daily basis, or if you just want to experience what the world looks like to the vast majority of people, Enchrome makes special sunglasses that aim to correct color blindness. There are several videos on YouTube capturing the emotions of color blind people trying them out for the first time; they're quite interesting.
Personally, my color blindness hasn't significantly affected my daily life. In fact, I didn't even know about the condition until I visited a museum that had some basic information about color blindness on display, and I realised that I couldn't see the numbers shown, meaning that I had some degree of color blindness.
I am curious, however, to try out the Enchroma glasses, especially in a sports context. I'd love to see whether correcting my color blindness would help me in my padel play. It would also be interesting to know whether specific padel court surfaces are better and provide more contrast with the ball for a color blind person.
Anyone else tested positive for color blindness? Has it affected you in your daily life? Let me know in the comments section below!