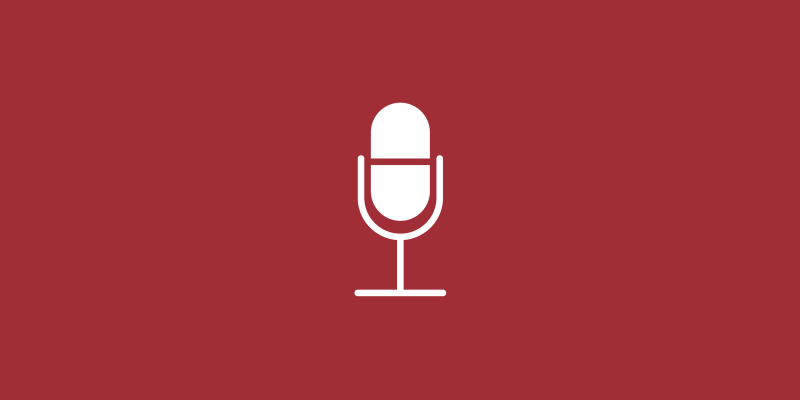 Update February 2016: I have now launched my own podcast for WordPress entrepreneurs, check it out over at Mastermind.fm
Podcasts have become one of my favorite ways to consume business material. While I still love reading and will always treasure books, podcasts make it possible for me to make even better use of my time.
Before the advent of podcasts my time at the gym and walking/traveling around was mostly dead time. Now, I just have to pop in a pair of headphones and continue consuming the best podcasts (and even audiobook versions of my favorite books).
The subject of podcasts also comes up frequently in my mastermind meetings, a sure sign that other entrepreneurs are also into the best business shows out there.
Here are my favorite podcasts in the areas of business and entrepreneurship.
This is my all-time favorite podcast as it never fails to be interesting. Tim has of course made a big name for himself with his 4 hour series of books and on the strength of that he has been able to consistently attract superb guests to his show.
He also comes across as a very down to earth person, somebody you can relate to. I'm sure many entrepreneurs and lifehackers will identify with the topics discussed on this show. While it is not always business-focused, it is most definitely always interesting.
Andrew Warner has been producing Mixergy for what seems like ages now, and his experience comes through in the quality and consistency that is provided in each and every episode.
In this podcast you will meet successful entrepreneurs who are coaxed by Andrew into revealing their methodologies and most important facts about their businesses and how they were able to be successful.
I had the opportunity to meet Rob and Mike this year at Microconf Europe in Barcelona. They're both successful bootstrapped business owners, and in their podcasts they discuss topics related to starting and sustaining a business from scratch.
This podcast is especially good for those who own a SAAS product.
John Lee Dumas is a super prolific podcaster who also interviews successful entrepreneurs. He is a very successful entrepreneur himself, his main product being Podcasters' Paradise, a membership site where people can learn how to create great podcasts.
John has an inimitable energetic style that will ensure you don't dose off during his podcast episodes.
Brian Casel and Jordan Gal are the hosts of this podcast, which in a way is similar to Startups for the Rest of Us as it deals with topics faced by bootstrapped entrepreneurs. However this should not discourage venture-backed entrepreneurs from listening to this podcast, as most of the concerns are shared after all.
Max Breckbill has started this podcast quite recently but it has quickly become one of my favourites due to his straightforward interviewing style and the fact that it takes us through the start and eventual success of businesses that are mostly very relatable to new entrepreneurs.
Max in fact tends to stick to interviewing solo founders and people who have built lifestyle businesses.
This podcast has been around for a long time and is very popular among digital nomads, especially those who are members of Dan Andrews' Dynamite Circle community.
Tropical MBA's content is more focused on bootstrapping and building a lifestyle business, but also contains a lot of useful content for any type of entrepreneur.
Pat Flynn produces a very professional weekly podcast that is focused on generating passive income. While passive income is of course the official tagline, Pat talks about a lot of practical business topics and also has some great guests on board from time to time. Pat has become famous due to the fact that he shares his monthly revenue figures, and he also discusses his own business on this show.
Pat seems like a very friendly guy who is really genuinely interested in helping his readers and listeners, so this podcast is especially ideal during those times when you are feeling a bit down with the results of your business and need a pick-me-up chat with a friendly mentor. If you don't have that kind of person in your life, Pat's SPI Podcast can be a good substitute.
Monthly income reports have long been popular when presented on blogs. The Top brings those income reports in audio version. Shows are short and to the point and consist of Nathan Latka (the 25-year-old CEO at Heyo.com).
This is a fast-paced podcast that involves sharing real revenue numbers so you can have a good idea how your own business is doing in comparison. One of the most unique podcasts that provides a huge deal of inspiration.
Amy Porterfield is an online marketing superstar and best-selling author. This is a very tactical podcast in which Amy shares the strategies she uses in her own product launches.
Building a great product is not enough, and I feel this podcast is one of the best places to dig for inspiration when it comes to marketing your work and build authority in your niche.
Best of the Rest
Here's a list of other podcasts that I don't regularly listen to but are also very popular with entrepreneurs.
I hope this list will serve to inspire you and perhaps bring your attention to some podcasts you might have missed.
So what are your favorite podcasts? I'd love to hear your thoughts!