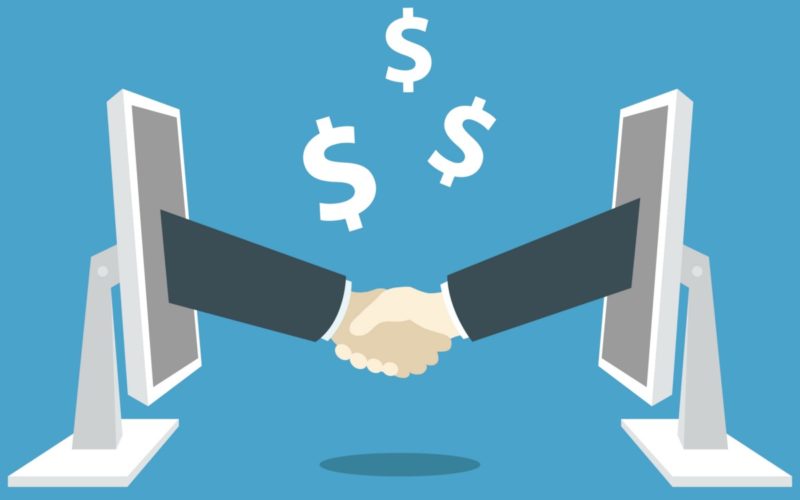 The peer-to-peer (P2P) lending space in the UK has grown to exponential heights in recent years – with more than £6.1 billion funded in 2018 alone. This makes sense when you consider just how low UK high street interest rates are, with savers fortunate to get anything above 2% these days.
With that being said, the Financial Conduct Authority (FCA) – the UK-s chief financial watchdog, recently noted that it is looking to tighten its grip on P2P sites. Crucially, this centers on the amount that retail investors can inject into P2P loans in relation to their total invested assets.
Nevertheless, with dozens of leading UK P2P sites now active in the market, knowing which platform to invest with can be challenging. For example, while some focus on real estate financing, others target the consumer loan space.
In this article, I explore some of the best UK P2P lending sites. I'll unravel the good and bad points of each platform, subsequently allowing you to make an informed decision as to which site is right for you.
UK P2P Lending Sites: The Current State of Play
Before I delve into my selected P2P sites, let's have a quick look at the current state of play in the UK space. First and foremost, the industry is now regulated by the UK's FCA. The regulator incorporated the P2P space into its remit to help protect investors from large losses. As a result, there is now a cap on how much UK residents can inject into P2P loans.
This stands at 10% of the individual's invested assets. For example, you have £100,000 invested across a balanced portfolio of stocks and shares, indices, and bonds – only £10,000 of this figure can be invested with a P2P loan. The only exception to this rule is if the individual has received advice from a registered financial advisor.

Additional regulations also exist. At the forefront of this is a responsibility for P2P lending sites to provide clear and concise information on the risks associated with P2P loans. More specifically, UK investors are required to answer a number of questions regarding their prior experience of investing in crowdfunding sites, as well as to test their knowledge of the risks.
However, it is important to note that P2P loans are not covered by the Financial Services Compensation Scheme (FSCS) scheme. As such, were the platform to cease trading, you could lose your entire investment. In terms of the fundamentals, I often find that UK P2P sites come with less attractive yields in comparison to those based on mainland Europe.
This is likely due to increased regulatory scrutiny from the FCA, insofar that P2P sites must perform enhanced due diligence on who they facilitate loans for.
P2P Site Criteria
So now that you have a bit of background on the current state of play in the UK P2P lending space, I am now going to run through some of the key requirements that I looked for when compiling my list of sites.
Reputation: A good starting point is to assess the overall reputation of the P2P site in question. This includes the year that the platform was launched, and whether or nor the site is owned by a parent company. Moreover, I also explore the general consensus in the public domain by looking at customer reviews and ratings.
Types of Loans: Just as importantly, I also explore the types of loans that the P2P site facilitates. The UK space is vast in this respect. For example, while some platforms focus on real estate financing, others target the business loan arena.
Yields: If you're here reading my article, then it's likely that you're looking to make attractive yields on your investment through a P2P site. As such, not only do I look at the average annualized yield as stated by the platform itself, but I'll also browse through individual loans currently listed for funding.
Terms: It is also important for me to explore what sort of loan terms the site typically funds. For example, while some of you might be looking for long-term investments of 3+ years, others might not want to have their funds locked away for more than a few months.
Early Exit: Leading on from the above point on loan terms, it's also important to understand whether or not the platform offers the option to exit an investment early. At the forefront of this is the presence of a secondary market.
Buyback Guarantee: More and more P2P sites active in the space are implementing that all-important Buyback Guarantee. This is where either the platform or underlying originator will purchase the loan from you if the end-borrower defaults.
Fees and Minimum Deposits: When it comes to the financials, it's important to understand how much it is going to cost you to invest. While some platforms charge a pre-investment fee, others make their money by charging the borrower. Moreover, I'll also explore what the minimum investment amount is.
Auto-Invest: Finally, I am also keen to look at whether or not the platform offers an auto-invest feature, or if everything needs to be done on a DIY basis. If it does, this makes it easier to re-invest your gains and enjoy compound interest.
Best UK P2P Sites
So, without further ado, below I have listed my top-rated UK P2P sites. Take note, you are advised to perform your own research prior to joining a platform, as this will ensure it meets your long-term investment goals.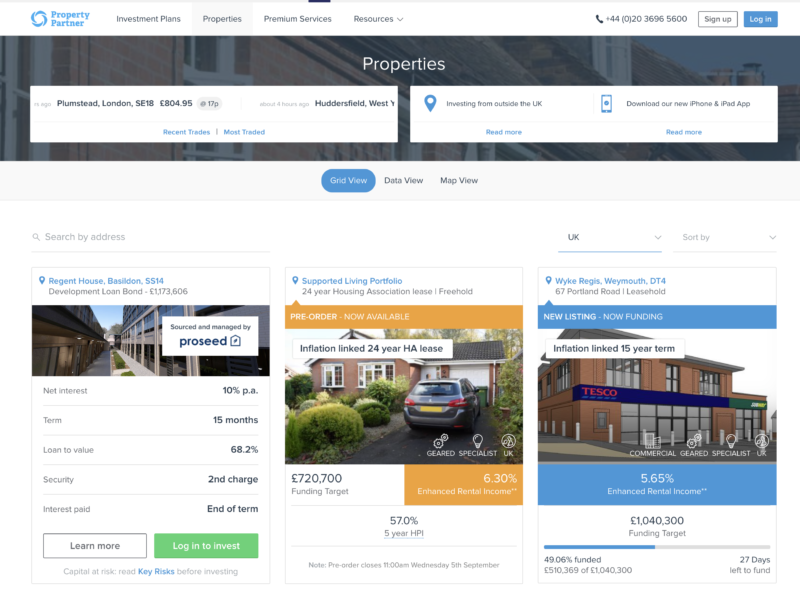 This is the top UK real estate platform in my opinion. They're very well organized and professional in their analysis of each investment opportunity, which enables me to make informed decisions about my investments.
I've written an in-depth Property Partner review where I explain how this platform works. I've been very happy with how I've been treated as an investor. I think of this platform as one of the bedrocks in my real estate investment strategy.
I've been investing in UK real estate for several years through this platform, and even though Brexit was a tough blow, I have high hopes for future returns as the UK will never lose its appeal for international investors and expats.
CapitalRise – Loans to the UK Property Development Space – 8% to 12% Yield

Key Points
Specializes in loans to the UK property development space
Annualized return of 8-12%
Financing is structured as senior loans or mezzanine loans
Minimum investment £1,000
Early exit possible at a fee of 1%
Launched in 2016, CapitalRise is an online P2P site that specializes in property developer loans. This is where developers borrow funds to help pay for the purchase of land and other building costs. In return, developers pay interest on the loan funds obtained from CapitalRise. The platform has originated over £54 million in loans since its inception, amounting to £380 million in property value. This is small-fry in comparison to the likes of Zopa and RateSetter.
The site notes that it is an "introducer appointed representative" of Prosper Capital LLP, which in turn is authorized and regulated by the FCA. In terms of the investment process, CapitalRise will personally review and vet loan applications. If the developer passes the team's due diligence process, the funding opportunity will then make it's way to the CapitalRise platform.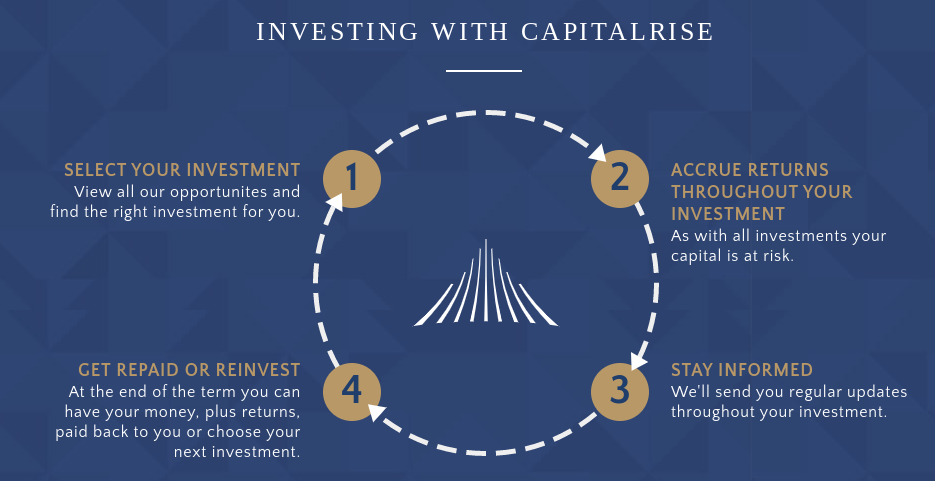 The structure of the financing agreement will either come in the form of a senior loan or mezzanine loan. You are best advised to explore how these two loan agreements work, as it relates directly to the underlying risks. You can get started with a minimum investment of £1,000. Returns will vary depending on the structure of the loan, although this typically averages 8-12%.
This is much higher than the other P2P platforms I have discussed thus far, albeit, this mirrors the increased risks of lending to the property development space. CapitalRise also offers a secondary marketplace, so there's always the option of exiting your investment early. It notes that to date, 100% of deals have found a buyer on the secondary marketplace, taking an average of 6 days. Take note, you will be charged a fee of 1% if you wish to exit your investment before it matures.
BridgeCrowd – Bridge Loans Secured by UK Real Estate – 8% to 12% Yield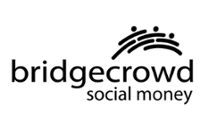 Key Points
Bridge loans to firms operating in the UK real estate space
Annualized return of 8-12%
Financing is secured against the property
Minimum starting balance of £5,000
£2,500 minimum per loan
Secondary marketplace supported
As the name suggests, BridgeCrowd is a P2P platform that specializes in bridge loans. The loans are secured by UK properties, and the end-borrower typically requires the funds for one of three reasons. This is either to fund a new property purchase (where short-term cash flow is not sufficient); to fund the refurbishment of a property for resale; or raise funds for a business-related purpose against the value of the underlying property.
As such, all of the bridge loans are secured by the underlying property that the loan relates to. In terms of the specifics, BridgeCrowd requires a minimum starting balance of £5,000. This is quite high for a P2P platform, so this might put some of you off if you're looking to invest smaller amounts. You also need to make some considerations regarding the reinvestment of your interest.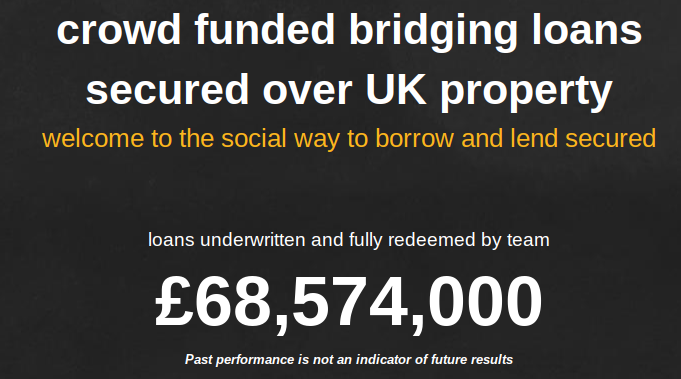 This is because you are required to inject a minimum of £2,500 per loan. As such, you're likely to experience opportunity costs if the funds are left idle in your cash account. I should also mention that the number of funding opportunities are still relatively thin at CrowdBridge. This limits your ability to diversify across multiple projects, even if you were happy to invest larger amounts.
When it comes to yields, this will vary depending on the investment, although they typically average 8-12%. Finally, BridgeCrowd offers that all-important secondary marketplace. If you do want to exit your investment early, there is no guarantee that a buyer will take on the loan. With that said, BridgeCrowd notes that resales after usually completed in less than 24 hours.
Assetz Capital – Secured P2P Business Loans to SMEs – 4.1% to 12% Yield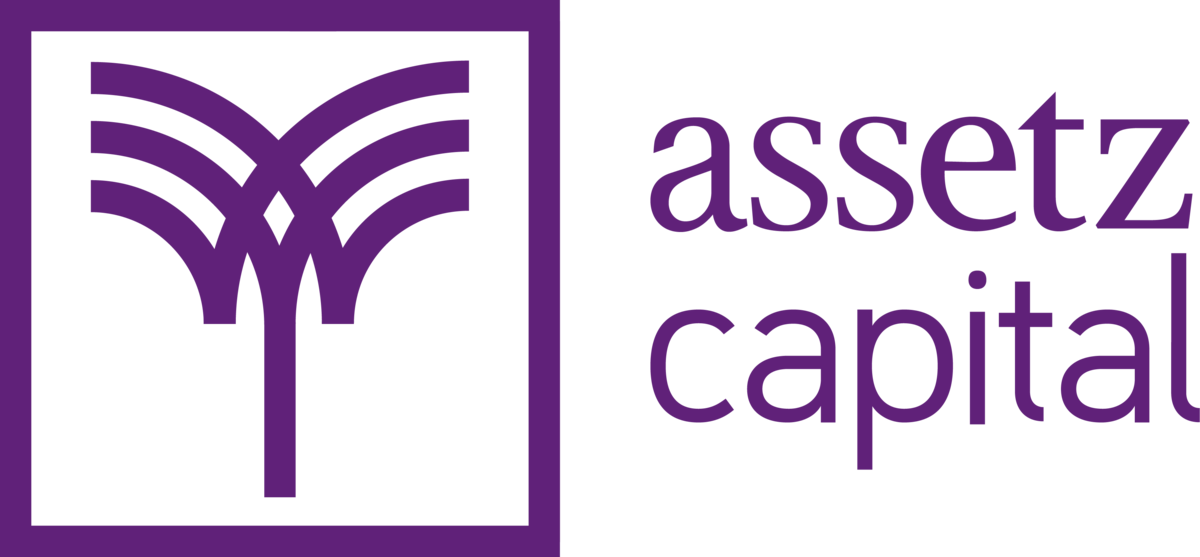 Key Points
Business loans to small and medium UK companies
Automated plans offering yields of between 4.1% and 5.10%
Manual investments can yield  up to 12%
Invest from just £1 per funding opportunity
Secondary marketplace supported
More than £1 billion in loans funded since 2013
Launched in 2013, Assetz Capital is a UK-based P2P platform that facilitates business loans to SMEs (small and medium enterprises).  Since its inception, the platform has loaned more than £1 billion to UK businesses. This has resulted in £113 million worth of gross interest for its 38,000+ investors. Assetz Capital offers an interesting investment process, not least because you can choose from multiple pre-packaged plans.
There are three automated plans and the one you choose will depend on how liquid you want your investment to be. For example, if you want access to cash "almost" immediately, you'll earn a target rate of 4.10%. This increases to 5.10% and 5.75% if you are prepared to give 30 days and 90 days notice, respectively. It is important to note that access to your cash once the notice period has been given is not 100% guaranteed.

The platform explains that investors could face delays outside of "normal market conditions", which in itself is somewhat of a broad term. With that said – due to the ongoing Coronavirus pandemic, Assetz Capital notes on its homepage that withdrawals are currently being delayed and that a queuing system is in place.
Moving on, if you want to take a more hands-on approach to investing – or you simply want to chase higher yields, the manual account let you pick which loans you invest in. The platform lists a target yield of between 4.5% and 12%, so the amount you earn will depend on how much risk you want to take. Assetz Capital also offers a secondary marketplace for those of you on the manual account. Finally, I really like the fact that the P2P site allows you to invest just £1 per loan opportunity. This allows you to diversify across heaps of different loan structures and thus – reduce your exposure to a default.
The Verdict?
In summary, the UK peer-to-peer lending space is as diverse as any. There are heaps of platforms to choose from across several investment types. Whether it's real estate loans, bridge loans, consumer loans, or traditional SME business loans – you'll likely find a platform that best meets your needs.
A common denominator with UK P2P sites is that minimum investment amounts seem to be much higher in comparison to those based in mainland Europe. For example, a lot of sites require at least £1,000 to get started, which might be more than some of you feel comfortable investing.
It is also important to note that P2P platforms based in the UK typically reserve their services to UK investors only. Moreover, platforms must be regulated by the FCA, which in itself comes with additional responsibilities. At the forefront of this is a maximum investment amount of no more than 10% of your total invested assets. The FCA also forces platforms to be crystal clear on the risks of investing in P2P loans, which is good.
Which platforms have you invested in? What has your experience been so far?