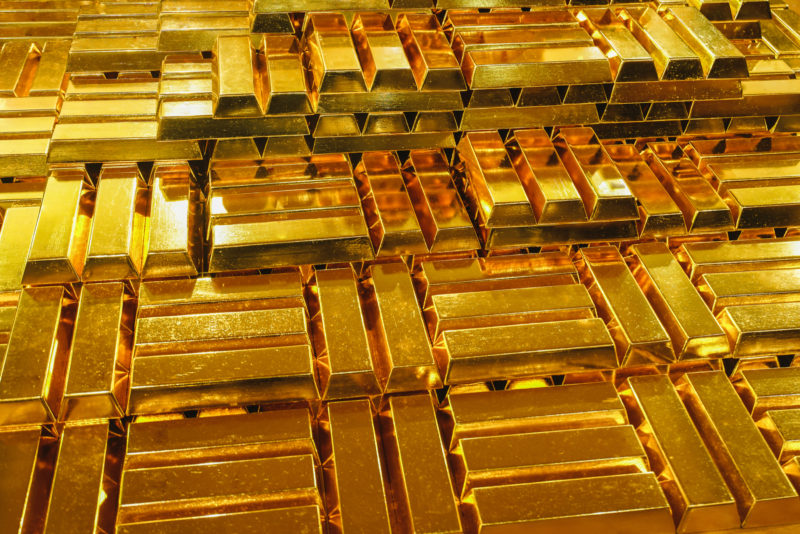 One of the decisions to make as an investor is whether to invest in gold and other precious metals. Gold has been a highly valued, precious metal for most of human history. From the Egyptians, to the first Roman gold coins, right through to the current day; humans continue to have a fascination with the dense, yellow metal.
During the last financial crash of 2008 and shortly after, we saw many people hype up gold as the best investment of the time. It's true that for a number of years the price rose sharply as people were looking for something stable to put their money into and there was a lot of doom and gloom due to the state of the economy.
Unfortunately, most pundits and advisors recommend gold before a big gold crash. It's latest heyday was 2011, after the price had increased 24 percent in 2009 and 29.3 percent in 2010. Until the average investor got to know about the "opportunity" and made arrangements to invest, however, it was already too late. Institutional investors had already made their money and started to sell, helping gold drop 37 percent in 2013 from its 2011 high.
Can we consider Gold an Investment?
If we take a sensible look at gold in 2020 and look back as far as we can, it is very clear that gold has not produced good returns that can compare in any way to other investments such as real estate or stocks.
Professor Jeremy Siegel, of the Wharton School of the University of Pennsylvania, looked at the data from 1802 to 2008 in his investing classic "Stocks for the Long Run". He found that if you invested $10,000, and reinvested all the dividends and interest, this is what you'd have (adjusted for inflation).
Stocks: $5,600,000,000
Bonds: $8,000,000
Gold: $26,000
Investing $10,000 in stocks would give you $5.6 billion, bonds $8 million, and gold $26,000. This is because stocks return about 7%, bonds 3.5%, and gold, well, it's not very good. So we know gold isn't the best investment.
We can, therefore, extract our first important conclusion.
Gold considered purely as an investment is not an attractive proposition.
Why has gold generated such low inflation-adjusted returns over the long-run?
The reason is simple. Gold has no intrinsic value. It isn't a productive asset.
What's a productive asset? When you own an asset that produces goods and/or services to consumers, we can say that it is producing value and that it is a productive asset. A good business generates a profit and we can either start such businesses ourselves or invest in them through the purchase of stocks and bonds.
I would say that if we're looking at gold to make good returns, the only way to do so is to speculate, and that's more akin to gambling than investing.
It is an asset that can fluctuate wildly and generate huge opportunities for those who are analysing the markets and the political situation around the world.
But in terms of productive growth, gold is a dead asset that will eventually return to its baseline.  It produces nothing.  It creates nothing.  The inflation-adjusted returns of the past 200 years reflect this reality.