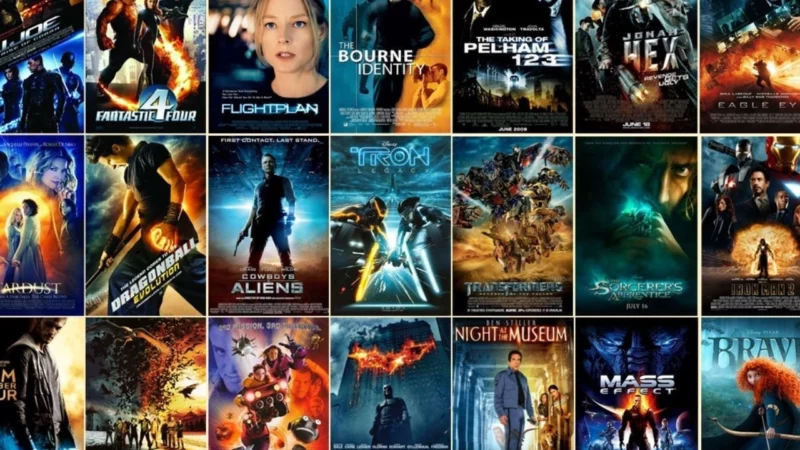 I'll be keeping a list of my favorite movies here – perhaps at some point, I will want to rewatch some of these or watch them with someone else like my wife or kids (when they're older).
Shawshank Redemption
"The Shawshank Redemption" is a classic 1994 film directed by Frank Darabont and stars Tim Robbins as Andy Dufresne, a successful banker who is sentenced to life in prison for a crime he did not commit. The movie follows Andy's time in Shawshank State Penitentiary and his friendship with fellow inmate Ellis Boyd "Red" Redding, played by Morgan Freeman. Throughout the film, Andy faces numerous challenges in prison, including corruption and abuse from the guards and other inmates, but he never loses hope. He finds solace in his friendship with Red and continues to hold onto his dream of one day proving his innocence and regaining his freedom.
The film is a powerful commentary on the power of hope, friendship, and perseverance in the face of adversity. It teaches the audience that even in the darkest of times, there is always a glimmer of hope, and the importance of never giving up. Through Andy's unwavering determination and spirit, the film also highlights the power of the human will to overcome even the most oppressive of circumstances. Ultimately, "The Shawshank Redemption" is a story of triumph over adversity and the strength of the human spirit, reminding us to never lose hope and to always keep pushing forward, no matter what life may throw our way.
2023-02
Scent of a Woman
Another amazing performance by Al Pacino. I really identified with both of the main characters. The Coronel and his jaded view of life, scarred by some tragic mistakes he's done in the past. And at the same time Charlie Simms with an innate sense of doing the right thing even if it means risking it all.
The movie exposes how society works and leaves us with a powerful ending where justice does prevail, although that is not always the case in real life.
2022-11
Tron: Legacy
"Tron: Legacy" is a 2010 science fiction film and a sequel to the 1982 film "Tron". The movie follows Sam Flynn, the son of Kevin Flynn, who was the main protagonist of the first film. Sam is drawn into the digital world of the Grid after his father, who had been missing for 20 years, suddenly reappears. As Sam navigates the dangerous world of the Grid, he discovers that his father had created a powerful virtual world and became its ruler. However, the program that Kevin created to run the world, Clu, has become power-hungry and is determined to take over the real world as well.
As Sam races against time to save both the digital and real worlds, he teams up with Quorra, a program who has been protected by his father, and they embark on a journey to find Kevin and defeat Clu. Along the way, Sam learns about his father's past and the legacy he has left behind. "Tron: Legacy" is a visual feast, with stunning special effects and immersive digital landscapes. The film explores themes of father-son relationships, technology, and power, while delivering an action-packed adventure that will keep audiences on the edge of their seats.