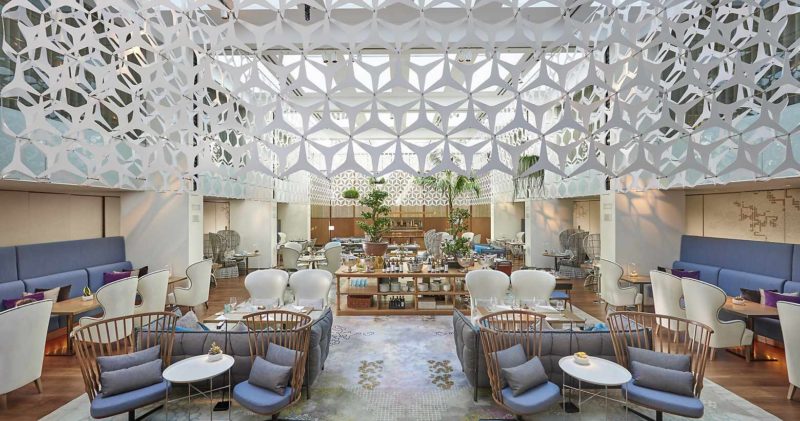 Barcelona is a fantastic place for food lovers. There is a wide variety of cuisines available to cater for all tastes and price points. Here are my favorites:
Japanese
Healthy
Fusion
Miriot – Brazilian fusion restaurant with very innovative dishes and a menu del dia option at 12 Euro.
Ziryab Fusion Tapas Bar – Great fusion tapas, recommended for a night out with friends as it gets noisy.
Arabic
Iakni – Best Lebanese food in Barcelona.
Karakala – Our go to lunch set menu during the weekend. Lebanese food.
Italian
Mediterranean
Catalan
Can Cortada – Superb service and great local food in a very traditional location.
Asian
Greek
Polish
Russian
Chinese
Peruvian
Scandinavian
Vegetarian
Tapas
Local Food
Casa Lolea – Take sangria and mushroom risotto.
9Nine – Amazing food and service especially if you for dinner.
Nora BCN – Great menu del dia.
Burgers
Bacoa – Epic burgers. Many branches around town.
Steak
Cafes
Federal Cafe – Good food and coffee and excellent spot for working.
Take Away
Brunch
Fine Dining
130 Restaurant – Wagyu meat and fantastic service in La Bonanova
Ekubo – Authentic Japanese in Eixample
Paella
Sweets
When I'm looking for something new I look at the Plateselector or Barcelona Food Experience websites to find new ones. Traveler also has a great list of menus del dia in Gracia, my favorite barrio in Barcelona.
If you'd like to learn what are the most typical dishes in Catalonia and other regions of the world, I recommend Taste Atlas.
What are your favorite restaurants in Barcelona?