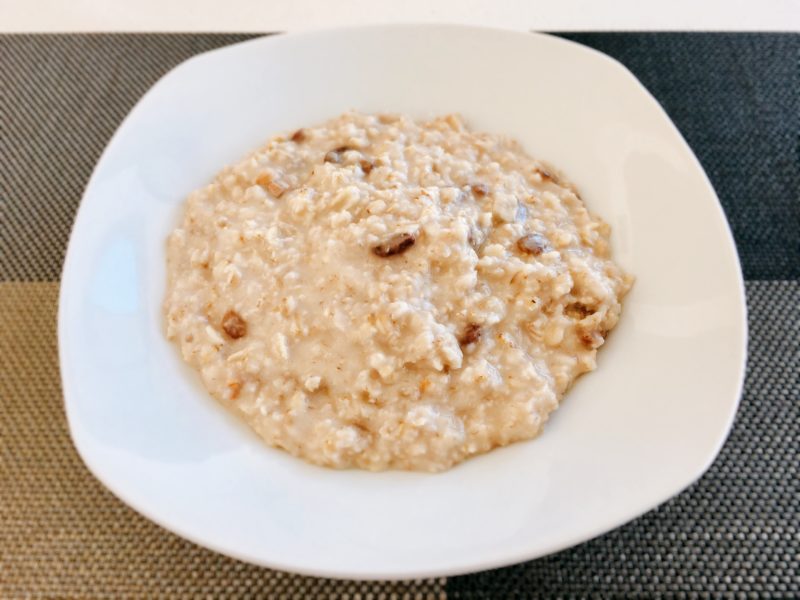 I've recently switched to porridge for my choice of morning fuel. Here's the recipe I use for preparing this delicious and nutritious hot dish.
Ingredients
To cook this recipe we only need a few ingredients. For best results, use high quality organic ingredients. Below are the oats, nuts, and sultanas I use on a daily basis.
Here's what we need for one plate of porridge:
60g oats
20g sultanas
10g walnuts
pinch of salt
270ml of water
Directions
To get cracking, you will need a small pot and ideally a kitchen scale. I bought the Smart Weigh scale from Amazon and am very happy with it. It allows you to use the tare functionality which makes it much easier than remembering the previous weight of things and calculating the difference. Once you click the tare button it will reset to zero, so you can then add the next ingredient very easily in accordance with the recipe.
This particular scale also has several types of measurement, which is convenient as I use both grams and milliliters in this recipe.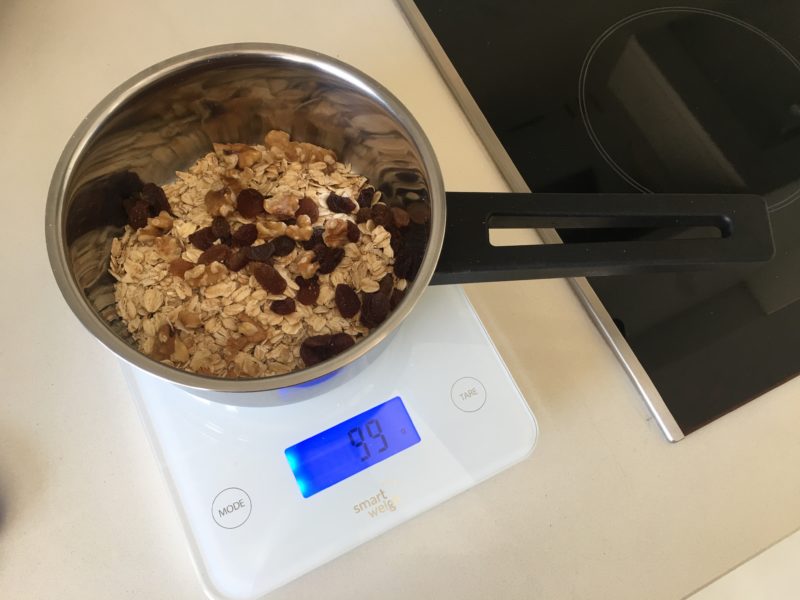 Put all the ingredients in a small pot and set on a hob. Start off with full heat until the porridge starts simmering.
Then shift downwards and continue cooking on low heat. Wait until the texture is creamy; that's your signal that the porridge is ready to serve. You can experiment and see what consistency you like best, then record the number of minutes it took you. You can then stick to that number of minutes in the future.
Variation: Instead of sultanas, you can also use berries or bananas. If you decide to do so just add the berries/banana around a minute before the porridge is ready to serve, instead of putting them with the oats from the start as in the case of sultanas.
Note: Different kinds of oats have varying water absorption properties, so be sure to adjust the water quantity depending on that. If you see the water drying up but the oats don't have the required consistency yet, just add a bit more water.