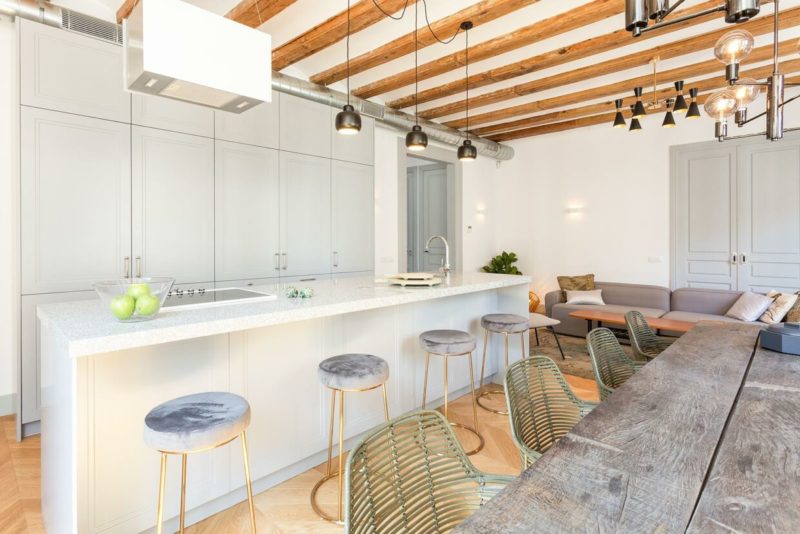 Peer to Peer and crowdfunding real estate platforms are an excellent way to get into the property investment game, but as you get more involved into this industry, you are likely to come across private off-market investment opportunities.
By private I mean off-market opportunities that are typically reserved to a much smaller pool of investors and are found through connections in the real estate world. By writing about real estate crowdfunding and talking about it to my friends and connections at conferences, I eventually got in touch with some big players who deal in specific types of property investments.
While the crowdfunding platforms tend to offer a wide variety of properties, such as student housing, new developments, buy-to-sell, buy-to-rent etc, typically the private investment scene tends to be more specific in type and geographical region.
The reason is simple. You will typically find a person or small team who have been working in the industry for many years and have become experts in the market of a particular city or region as well as a specific type of property.
To take Barcelona as an example, I know real estate experts who specialize in obtaining some of the most dangerous and untouchable properties in the city (occupied by squatters, drug dealers, etc), clearing them out and totally refurbishing them to go on and sell for a tidy profit.
Others focus on foreign buyers who tend to be looking for higher-end finishing and specific locations and types of apartments when compared to the local buyers. Since most local developers focus on the local buyers' needs, there is a niche that opens up that presents nice profits if you manage to meet the high needs of the foreign buyers as well as be able to market to them.
These are real niches with lower competition due to the extra skills needed to succeed. In the first case, you need to be able to know how to deal with very difficult and possibly dangerous people and probably employ people who will do some brute forcing to clear the spaces, and you need to be good at marketing to convince buyers that these black spots are now a great buy.
In the second case, you need to have knowledge of the traits of foreign buyers and speak their language. This will make it much easier to design an apartment for that specific buyer profile as well as know where to market it and then be able to seamlessly tour the apartment with potential buyers and deal with any concerns they might have.
These niches definitely exist and the results are frequently significantly higher. For example, while in Barcelona I typically obtain 5-10% returns on refurbished apartments via crowdfunding platforms, a private investment can net me a return of up to 30%.
Apart from the scope of the investment, the biggest difference you will encounter is that you will need to invest much more money in private deals. Given the fact that the promoters are looking to build a small team of investors, each investor needs to inject much more money compared to a crowdfunding platform. On the typical crowdfunding platform, neither the platform nor the developer cares how many investors there are as long as they reach their funding goals. There might be 10s or 100s or investors in a single property. You can typically invest just €10 in one property. With private investments, you are typically looking at €100,000+ investments.
So what else do I look for when deciding whether to invest in a private investment opportunity?
The first thing I want to see is a strong case that is being built in favor of the investment. Many times such opportunities come with a prospectus giving information such as that regarding the building, its location, comparable prices in the area, financial projections, photos of the current state, and 3D renders of the proposed refurbishing. Possibly, they will also include success stories and images from previous developments the company has done.
I carefully go through the investment memorandum and take note of the general quality of its design. If the company claims that it will do an amazing refurbishment, it should also be capable of preparing a quality proposal document. I look out for spelling mistakes; multiple ones indicate shoddy quality control and make me question their methods. I also look out for incorrect spacing and erratic punctuation. Of course, this wouldn't put me off the entire investment, but it would lead me to ask certain questions to assure that this isn't a reflection of the quality standards of the development work itself.
If I'm to do such an investment, I expect at least a phone call with the person in charge, and ideally an in-person meeting. I want to make sure the developer can back his claims and is the type of person that I like. I would also ask to see previous developments if possible, as that's the best way to check what kind of quality they strive for. Photos can be very deceiving. I've seen properties which had great promotional photos, but upon inspection, I found lots of little shoddy areas and other issues that simply couldn't be determined from looking at a few photos beforehand.
When I meet the developer, I typically ask the following questions. I will add more depending on the particular project and developer, but these are fairly standard:
Please introduce yourself, your trajectory and the rest of the team.
What third-party contractors do you plan on working with?
What's your experience in this market and type of property?
What's your skin in the game?
What makes you so sure about the returns?
What are your plans if the market goes south while you are still redoing the apartment?
I will also do some background checking beforehand; there is no point asking questions that are easily answered by looking at the developer's website, the proposal, or his/her Linkedin profile. Nobody wants to waste time repeating things.
I hope this article has been helpful in giving you some insight into private real estate deals and what to look out for. Have you already invested in such opportunities? Let me know your experiences and whether I've missed on some important questions.