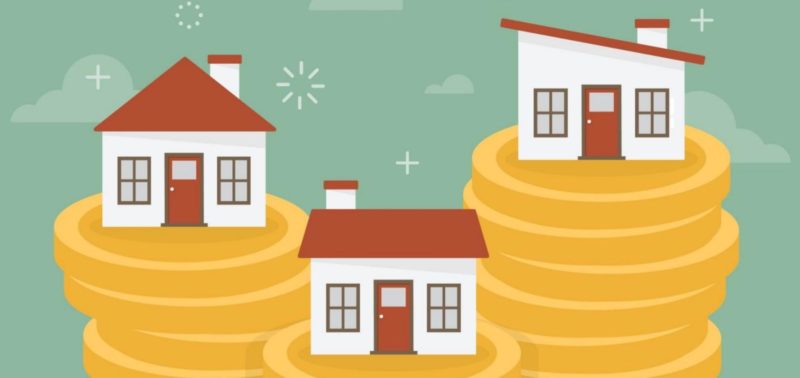 Real estate crowdfunding is one of the easiest ways to invest in property and one of my favorite forms of investment together with P2P lending. Until recent years, the only options to enter the real estate market were to either buy property directly or to invest in a REIT. Now, we have real estate crowdfunding sites, which are somewhat between those two forms of investment. If you want to learn more about the differences between these types of investments in the property market, check out my article on REITs vs Crowdfunding VS Private Investing.
Before we talk about my favorite real estate crowdfunding sites in 2020, let me remind you that I have written articles about investing in specific real-estate markets, such as the Spanish one or the UK one. Quick links to those articles below.
Investing in real estate online can be a daunting prospect to many new investors, as they might not be used to mixing an offline asset like property, with the technology and intangibility of the internet. And that is why I'd like to guide you towards what I feel are the best and most trustworthy platforms of 2020.
See also: How to evaluate private real estate investments
Keep in mind that within each platform there are different modalities of real estate investments. I've written briefly about these in my article about risk vs yield in real estate investment.
Rendity
After having invested in this platform early in 2019 and speaking with Tanel Orro (CEO of Reinvest24) on my podcast I can safely say that it's one of my favorite real estate platforms. I like their approach of being cautious and very transparent with their investors. They will soon have a secondary market available as well. Their focus is 100% Estonia at the moment but they have plans to expand in the future.
Whereas other platforms publish risky loans indiscriminately at times, Reinvest24 are focused on projects that return interst over their lifetime. Their idea is to obtain real esate at very good prices, do some great refurbishing and then rent it out for some sweet monthly returns.
I would especially recommend such a platform to someone who wants to build a monthly passive income stream that can fully or partially sustain one's lifestyle, which is what has popularly come to be known as financial independence, and closely linked to the FIRE (Financial Independence, Retire Early) movement.
EstateGuru provides investors with the chance to invest in real-estate loans. The projects usually yield a bit more than 10% and are on average a year long.
Apart from pure real estate development loans for new projects, they also put up the following types of loans on the platform:
business loans
bridge loans
reconstruction loans
Most loans return interest on a montly basis, although some have other arrangements. The main market for EstateGuru is Estonia, however I have also seen loans from Latvia, Lithuania, Finland, Spain and Portugal. I expect them to keep diversifying geographically as they grow over the next few years.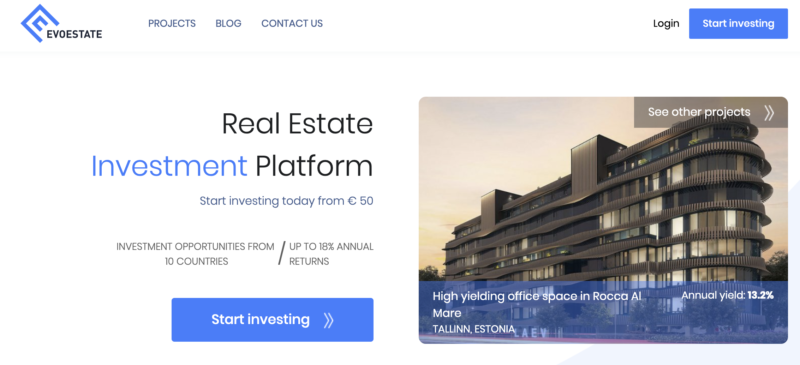 EvoEstate is an innovative platform as it aggregates and curates the best deals from many platforms. The team at EvoEstate specialises in real estate deals as they believe that this is the investment vehicle that will produce the best and most reliable returns in the next few years.
You can read my full review of EvoEstate or listen to my podcast with EvoEstate cofounder Gustas Germanavičius for more information.

I really like Housers because they enable me to invest in various countries through one platform. Since joining Housers, I've invested in properties across Spain, Portugal and Italy. There are many different types of properties and investments available on Housers, and they even had an opportunity where I was able to invest in a piece of art.
Keep in mind that the profits on the investments on Housers will be taxed at source. This is something I don't like about this platform as it takes a chunk out of your profits. The profits from Portuguese profits are taxed at 28%, while the ones from the Italian properties are taxed at 26% and the ones from Spain are taxed at 19%.
Due to this reason, although I did invest in Portuguese and Italian properties in the past in order to learn more about the property market there, I will stick to the Spanish projects in the future and thus get a lower tax cut. There is also the possibility of soliciting a tax refund from these countries if your country of residence has a double taxation treaty with them which effectively lowers the withholding tax due. However, I find that too much of a hassle as it is not a straightforward process to get this refund.
Having said that, after more than two years of being on this platform, I am overall happy with the returns I got and the level of support I received. Whenever I needed something Housers were easy to reach both via email and telephone, and they have English-speaking staff too.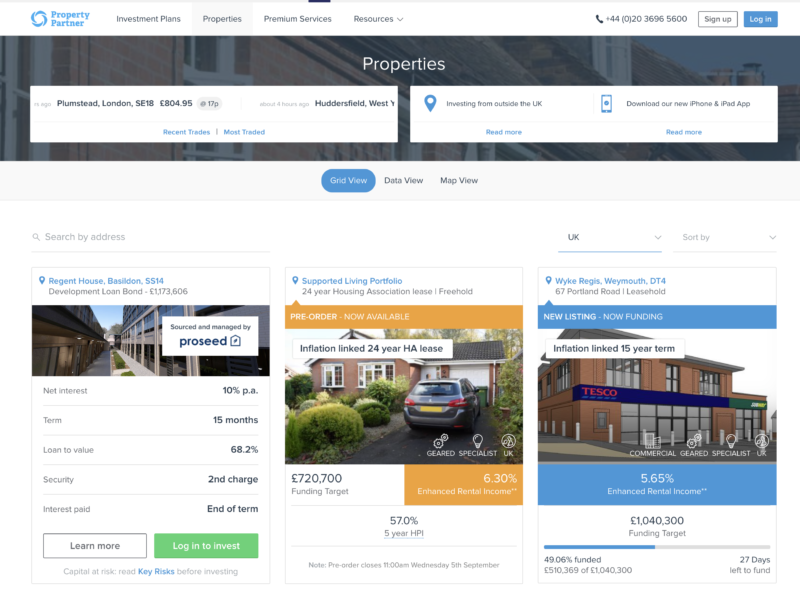 This is the top UK real estate platform in my opinion. They're very well organised and professional in their analysis of each investment opportunity, which enables me to make informed decisions about my investments.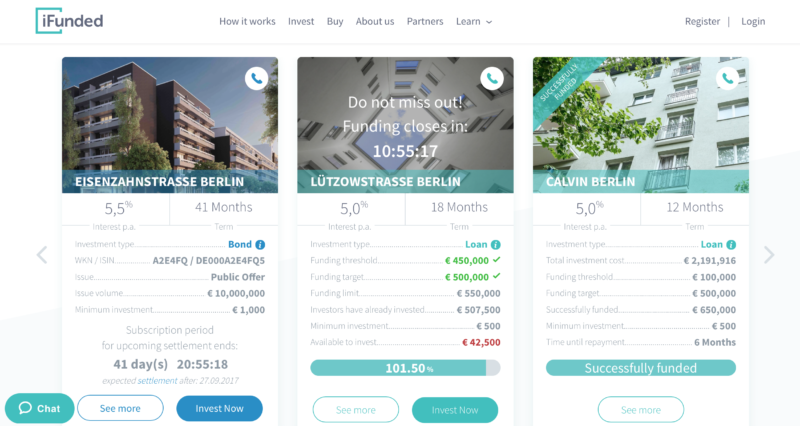 Germany is one of the top countries to look out for when investing in real estate, and thankfully the iFunded platform makes it easy for investors to get a piece of the German property market. They still have to fully develop the English version of their content (especially their newsletters which are currently only sent out in German), but it's nothing that Google Translate can't solve for you.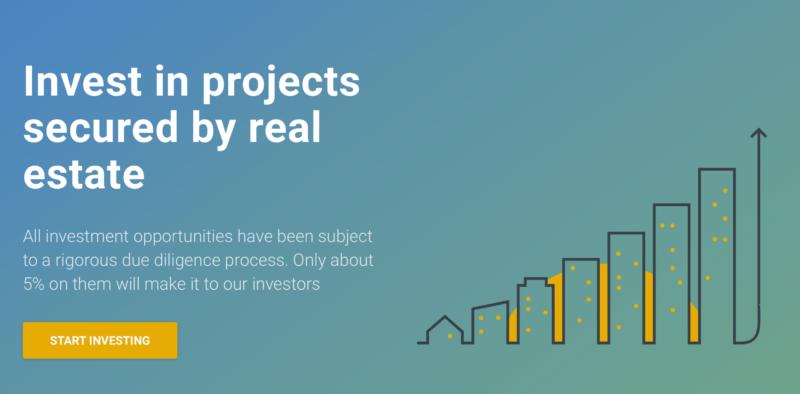 Crowdestate was launched in Estonia in 2014 and has a very good track record with returns upwards of 20% and more than 40,000 investors to date. I love their site as things are very easy to find and it's a pleasure to navigate through all the investment opportunities.
There is also a secondary market which helps maintain liquidity with your investments. I have written about my experience on Crowdestate in my full review so check that out if you want to see how I was able to obtain 13.28% returns on this platform so far.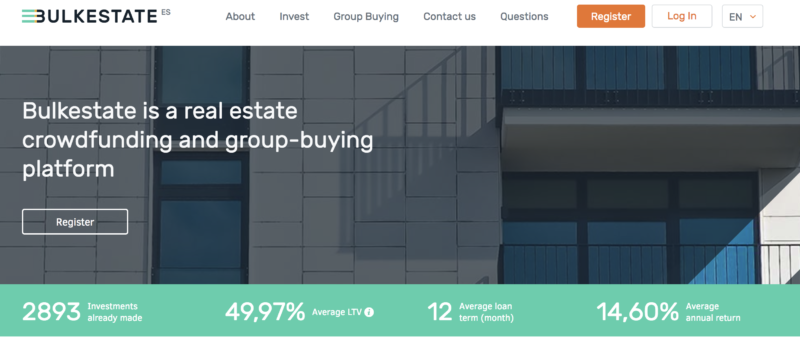 The Bulkestate platform, as the name implies, enables real estate investment project crowdfunding and apartment bulk-deals for a price lower than the market value.
The vast majority of the deals available on Bulkestate are in Latvia, although I've also seen one in Bulgaria.
You can also read my Bulkestate review for more information about this platform. Average returns are over 14% per year which is very good. You can invest in property development loans or engage in group buying of apartments, which is perhaps a unique feature of this platform and one to keep an eye out for in the coming months.
Other Platforms
I have also invested heavily in Property Moose, but due to the changing conditions in the UK (especially the South East) caused by Brexit, the company had to undergo some restructuring and is no longer accepting new investments. All shares have been transferred to UK Diversified Property, which has exciting plans to be the first such crowdfunding platform to be listed on the UK stock exchange. At the moment they are going through a process of reorganizing the assets and obtaining revaluations of each of the many properties under management. I still have high hopes that I will eventually get a good return on the money invested there.
I also have my eye on the following platforms to try out or look into soon:
Do you know of any other platforms that I should check out? Let me know in the comments section.