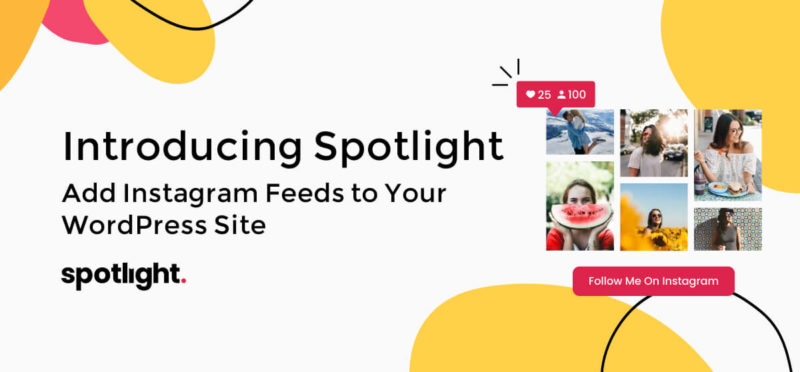 As you might have noticed, I include the latest photos from my Instagram feed in the footer of my blog. I'm no Instagram celebrity, but including the Instagram shots help my readers get a glimpse of another side of me, namely my experiences as a padel player competing in Spain and my journey in this sport.
Spotlight for WordPress offers a simple and effective way to add your Instagram feeds to your WordPress site.
Instagram has become one of the most used social media platforms. It is now becoming as important as ever to harness its power and use it to your advantage. By integrating your Instagram feed on your site, you can increase social engagement and brand awareness while also building social proof.
Whether you have a blog, product or service page, run events, or a business, Spotlight can help you take your Instagram game to the next level.
Instagram itself, surprisingly, does not make it very simple to embed such a feed and customise it on your site. Instead, we have to use WordPress plugins that facilitate this task. My favorite plugin for this is Spotlight, so in this post I'll review Spotlight for WordPress and cover some of its best features.
How does Spotlight Work?
With Spotlight, you can set up as many feeds as you like and display them in different layouts anywhere on your site, be it your footer, sidebar, or individual posts and pages. You can do this using a shortcode or widget. A block is also on its way too.
Getting started is quick and easy.
You can connect as many of your accounts as you like, in 2 very simple clicks.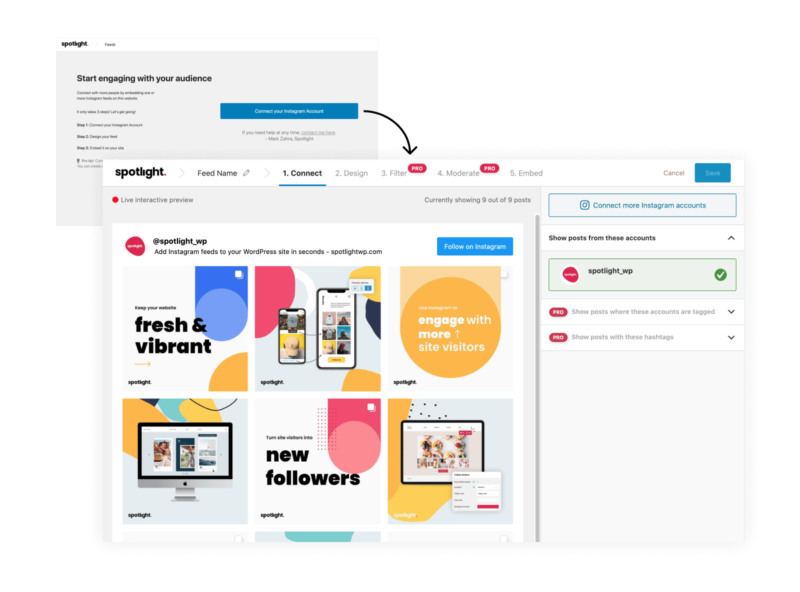 Spotlight differentiates itself from other Instagram and social feed plugins by proiding the easiest way for you to display your Instagram posts on your site. Its most innovative feature is the live interactive preview. Through this feature, while you're still in the WordPress dashboard you can design your feed and get an instant live preview of what it will look like on your website.
The good thing is that anyone can do this – no matter what your WordPress knowledge is.
Spotlight comes with a multitude of great features for both personal and business Instagram accounts. Designing your feed has never been simpler with its familiar design options. Spotlight is completely responsive and lets you style your feed to suit any device, be it desktop, tablet, or mobile.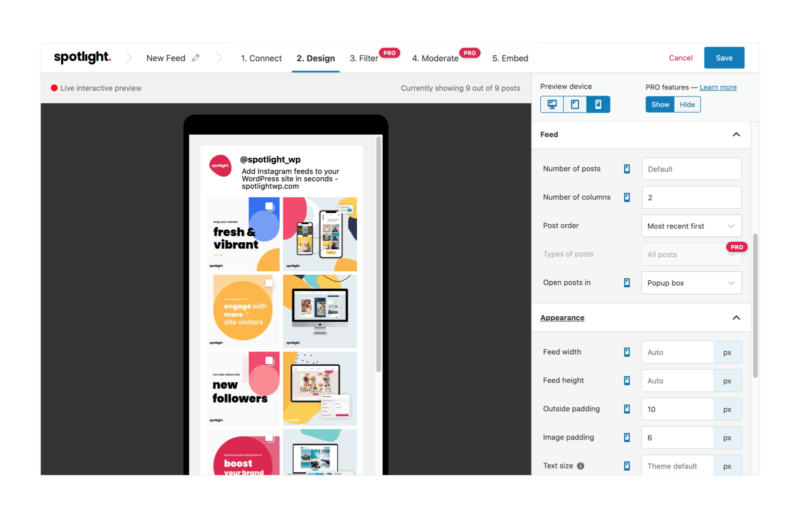 While the free version comes with a Grid layout, the Pro version also comes with Highlight, Masonry, and Carousel layouts. Your photos and videos can be set to open in an attractive lightbox or pop-up directly within your website, ensuring that your visitors do not have to leave your site.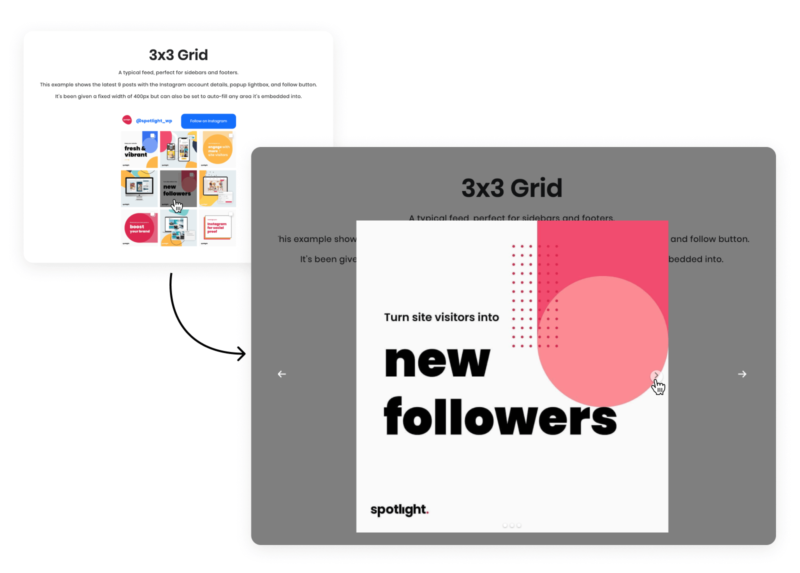 Embedding your Instagram feed on your website can help convert your readers into Instagram followers. We've made it easy for this to take place by adding a "Follow" button which you can display at the top or bottom of your feed (or both).
Spotlight is a fast and reliable piece of software. The plugin was developed using the same technologies as Netflix and Instagram, incorporating dynamic loading on the front-end to make sure your page-loading times are not affected.
Your Instagram feeds are always backed up thanks to Spotlight's very own caching system. This ensures that your feed is visible on your website at all times, even if Instagram is experiencing some down-time.
Spotlight Pro
Connecting with your audience is key to Instagram. The Pro version, enables you to display hashtag and tagged feeds to create as much user-generated content as possible. This is a great option for events, campaigns, and marketing.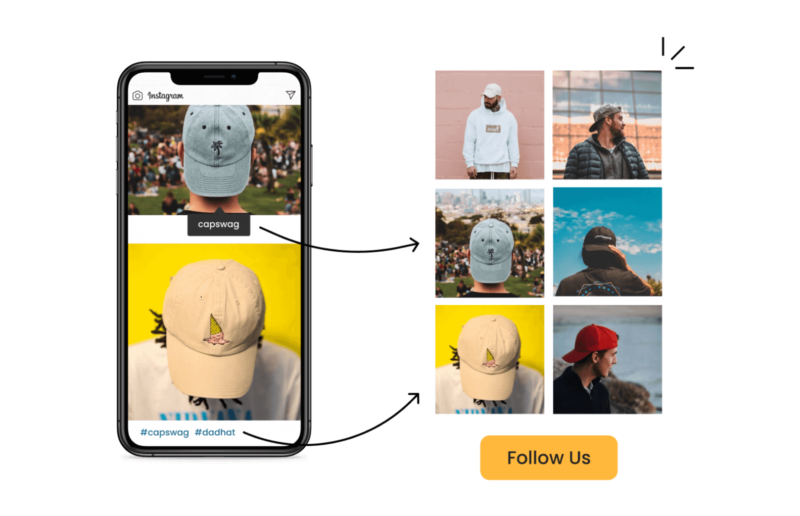 If you think we've forgotten about Instagram stories, you're wrong! Spotlight Pro will also let you display your stories, just like you would on Instagram. Finally, Spotlight Pro will also let you filter and moderate your feed to ensure that you can choose exactly what you want your website visitors to see.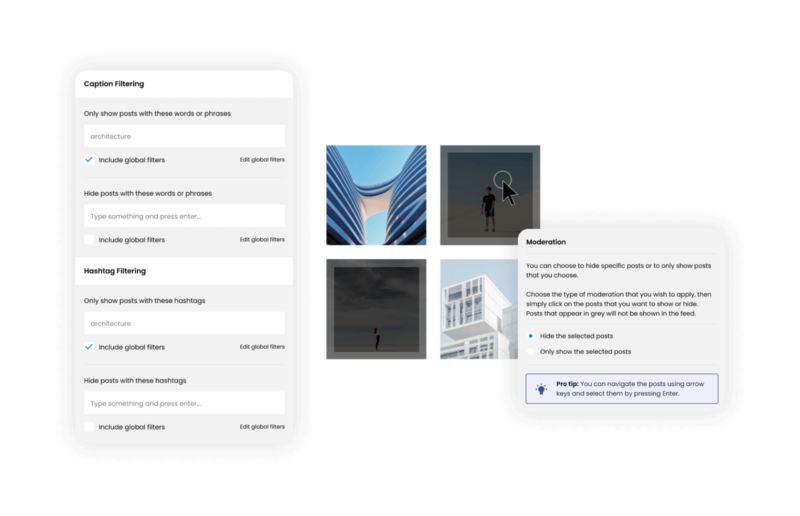 If you use Instagram and want to add some vibrancy to your website, do give Spotlight a go. It's completely free and can be found on the WordPress plugin repository by searching "Spotlight Social Photo Feeds" (or "Spotlight Instagram feeds").
Check out the Spotlight website
Summary
Spotlight for WordPress offers a simple and effective way to add your Instagram feeds to your WordPress site.
Pros
Import multiple Instagram feeds
Very easy to customize
Responsive display
Excellent support
Cons
Some of the pro features are still in development