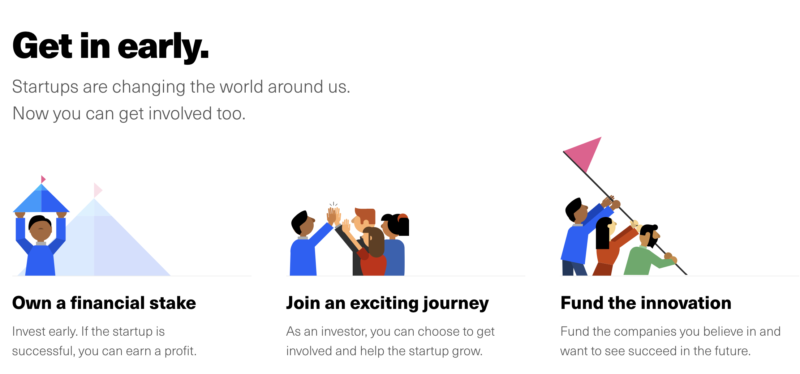 Over the past few years I've been doing a ton of research on investment opportunities and asset classes.
An opportunity that I came across is investing in startups. I've also written a separate article on how to invest in American or European startups.
However, I haven't really taken a big dip into this asset class. I've conducted some small investments to test the waters, as I always do with any investment I'm considering. I've learnt quite a bit but am not convinced that I should be investing a significant portion of my net worth into this.
The idea of investing in startups is not new, but now it's easier than ever to do so thanks to the many platforms we have available for doing so.
I spoke with some venture capitalists and learned that there is a general pattern that most funds see repeatedly. You can also read about this pattern on many blogs and books, so again it's nothing new.
Here's the general pattern that most funds that invest in startups see. Let's take an example fund with an investment in 10 startups:
4 startups will fail entirely
4 startups will return the capital invested
2 startups will provide very high returns (60% plus)
Having 2 startups that achieve high success is not even a guarantee, but this is a pattern we see in the most successful funds.
As an individual investor with minimal knowledge of the projects you are investing in on the startup crowdfunding platforms, do  you really think that you can mimic those results? In my opinion, this is highly unlikely, making this type of investment more akin to gambling or buying a lottery ticket.
The fact is that most of these platforms play on investor emotions. They bank on the investor falling in love with particular startups due to taking a fancy to the product they are launching (no surprise I see so many craft beer startups!). As any good investor knows, the best way to protect your money is to manage the money with your head not with your heart.
Let's move on to more problems:
Long timeline
For a startup to achieve market penetration, growth and sustainability takes a long time, usually 5-10 years. Are you ready to wait all those years with your money tied up in these startups and their rollercoaster behavior?
In my case I'm not ready to do that, not when there are other ways of achieving similar rates of return, for example by investing in P2P lending platforms.
Liquidity
While some platforms allow you to sell the shares to other users of the platform, I haven't yet seen any platforms with highly liquid secondary markets like those I use on P2P lending platforms like Mintos.
For Whom Might Investing in Startups Be Well Suited?
I believe that investing in startups might be a good idea if you have a significant edge in your knowledge and ability to predict trends.
For example, a friend of mine who is an e-commerce expert and runs a multi million dollar ecommerce store, invested in Shopify early on as he was 100% convinced that this platform would be adopted by millions of online stores and thus experience a soaring stock price.
He was right, but he was only able to make that prediction with a significant degree of confidence because he had 25 years of experience in running e-commerce businesses, something that the typical investor does not have.
I would also add that when Shopify IPOd it was already an established business, and way ahead of the startups we typically see on the crowdfunding platforms in europe and the United States.
What do you think? Have you managed to obtain good results with startup investing through platforms?