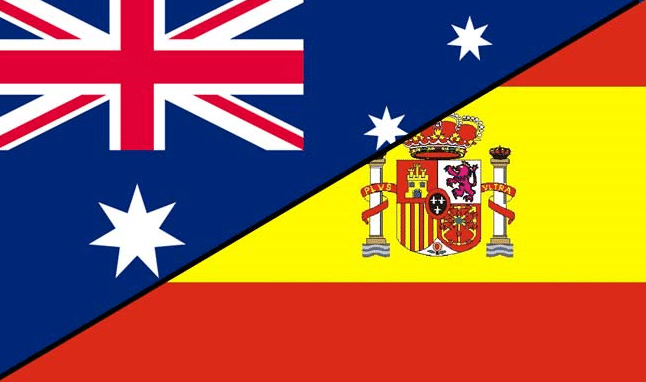 I love Spain. Living in Barcelona is the perfect fit for where I am currently in life. Anyone who's spent their time as a digital nomad or perennial expat will tell you that some countries and cities will suit you if you're after X, or you're at Y point in your life. 
Of course, how much you feel at 'home' somewhere is subjective: my experiences are different from yours, and even different from others walking the same path as me. You need to dive into a place to see whether you want to live there and I firmly recommend trying before you buy: spend at least 3 weeks in a place to really get a feel for it.
With all that being said, I feel like it's time to compare the lifestyles in two countries that are well-known for their fantastic coastlines: Spain and Australia. Previously, I covered living in Spain vs USA, but personally, I believe this match-up is a little more equal.
Different cities in different countries
Anyone who has traveled around Spain will know that different regions and cities in the country have vastly different personalities and flows to them. The bustling city of Barcelona is very different from the capital of Madrid, the southern beach resort town of Benicàssim is very different from the heavily French-influenced San Sebastian. 
Over in Australia, Melbourne presents as Australia's cosmopolitan city, whereas Western Australia's capital, Perth, is a sleepy beach-side affair. Smaller towns across different regions of the country are more similar: the Northern Beaches can present much like Margaret River.
If you're choosing to live in Spain, you will have the ability to travel to vastly different places while still remaining within the country. In Australia, the difference is much less marked.
Cost of living
This one is obviously significant for many people, as your cost of living, especially compared to expected salary, can be the difference between working to live and living to work. If I take a look over at Numbeo, I can compare the average cost of living in Sydney, vs Madrid, the two major cities of each country. For the cost of €4,917.23 in Sydney, I'd have the same sort of experience (including rent) as I would for €3400 in Madrid or Barcelona. In fact, Australia's cost of living index is the 14th highest in the world – rated 106.9, whereas Spain comes in 32nd place, at 79.5.
While the average wage in Madrid/Barcelona is less than half that of Sydney, if you excel in an in-demand field, or have a business you can move anywhere, this can present significant savings over time.
Culture
This is where I think Australia and Spain diverge quite significantly. If you head out after work in Spain, wherever you are, you'll see people of all ages gathering to eat and drink. Take-out food is popular too but it's better to gather with others for dinner – you'll sit down to eat your meal out and about, often with friends or family. In Australia, this really only applies to those with a disposable income: higher-income, childless people in their 20s and 30s. This skews the dynamic and means that Australians perhaps are more insular, staying at home more often than in Spain.
This works well in Australia if you're a bit of a homebody or like to work on personal projects – or are part of the 'going out' demographic. If you're a highly social being, then Spain might be more your speed.
Other cultural differences include the major sports followed (football for Spain and Australian Rules Football for Australia, respectively) and the betting culture. Where Spanish people love betting on sports, most Australians love things called pokies – known elsewhere as slots machines.
Differences in schedule
Over in Australia, 9-5 is very much a time-honored tradition, with the majority of workers clocking in and out at these hours, and dinnertime at around 7 for most people. In Spain, however, you'll have a large break in the day, from around 1.30pm until 5 for a meal and rest, with work then resuming until 8pm or so. Even if you aren't hitting the office, you'll find many businesses closed between these hours.
Which is better?
There is no 'better' place to live between Spain and Australia. What it comes down to is your personality, your feelings towards a place, and your budget and worklife. Both Spain and Australia are gorgeous in terms of visual appeal and distance to beaches.
If you're interested in potentially living in Spain or Australia, then I recommend you spend some time in various locations in both, as well as check out the visa laws for your passport in both Australia and Spain. Living full-time in either country may be unattainable depending on your citizenship or work/study background, so investigate carefully before setting your heart on a final destination.