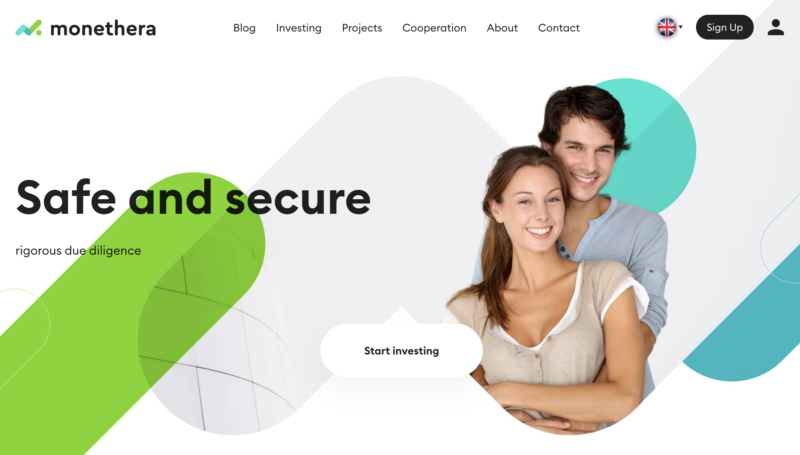 Here's another platform that I don't trust. When parting with my money for investment purposes, I always make sure that as far as I can see, the investment platform or opportunity checks out 100% and has no red flags.
To be clear, if I find just one red flag, I am not touching that investment.
That's the case for Monethera. When I checked out this platform recently, I liked the overall design of the website but a recent change raised an important red flag.
I can't comment on the quality of loans they offer or the people running the platform, because I stopped looking at the platform the moment I came across this buyback guarantee red flag.
Basically, late in December 2019, Monethera announced that they have a deal in place with a third party company, based in Hong Kong, that is willing to cover 95% of any bad loans on the platform.
Here's an excerpt from their announcement:
We have found an elegant solution for how not to waste time and effort on a refund. We agreed with the private Hong Kong company RICHLY PACIFIC INTERNATIONAL LIMITED on the repurchase of our users' investments in case of default of a project. Agreements will only apply to new projects marked with a special sign.

The company has a staff of top lawyers specialized in conflict situations with debtor companies. It allows return obligations from borrowers with high probability. We are guaranteed to receive 95% of the funds invested by our users before the court decision.
Naturally, some questions immediately spring to mind:
Why 95% and not 100%?
Why doesn't Monethera cover it's own bad loans like other platforms do, instead of relying on a Hong Kong company?
Why would a Hong Kong business get involved with a Latvian business on this type of strange deal?
Just out of curiosity, I decided to search for the company details in the official Hong Kong Company Registry, and this is what came up: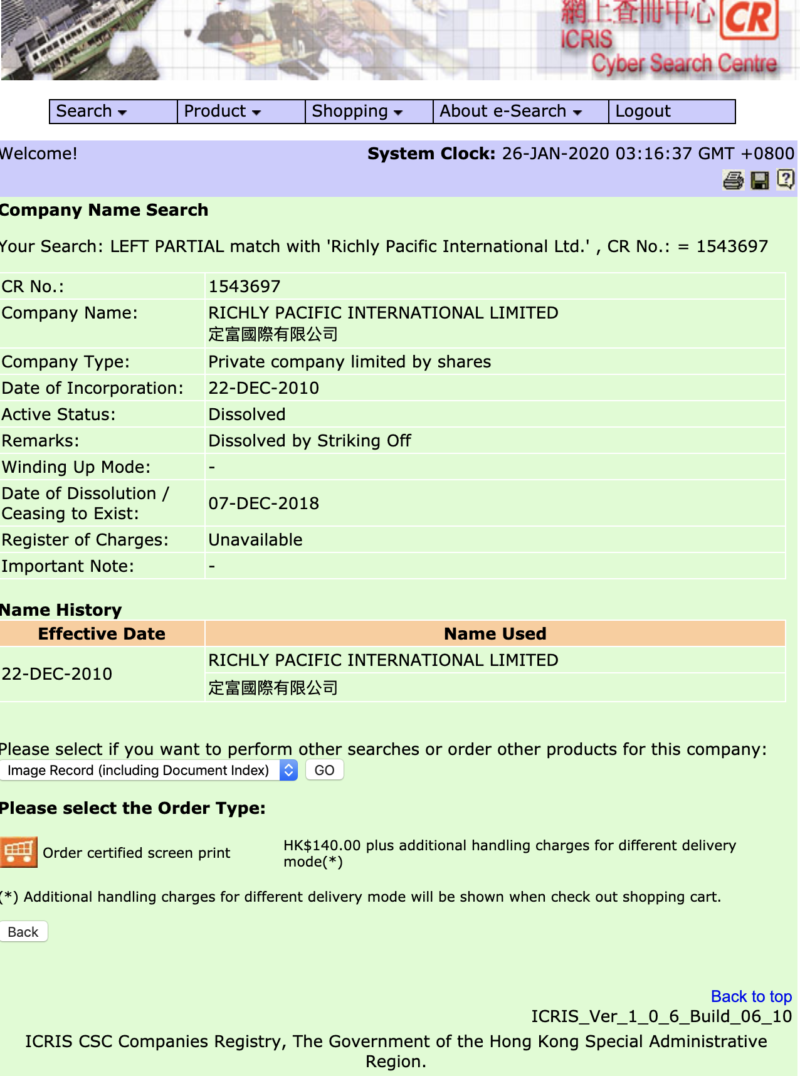 As you can see in the screenshot from the Hong Kong companies registry, the company has been dissolved in December 2018. Therefore I don't understand how a dissolved company can protect Monethera investors with the buyback guarantee.
There are an infinite number of ways to invest your money, so you shouldn't spend time digging deeper into an opportunity if it feels fishy right from the outset.
It seems that I'm not the only one to feel concerned about this, as there have been some tweets about this on Twitter as well:
Ok, something about Monethera and their mysterious RICHLY PACIFIC INTERNATIONAL LIMITED fund.

— Roasted PeerDuck ☠☠ (@RPeerduck) January 3, 2020
Feel free to check out the Monethera website for yourself, and if you think I'm wrong about this, leave a comment below. I'm always open to changing my mind if I'm proven wrong.
I've also reached out to Monethera directly, but so far I have received no response from them. I will update the post if I eventually receive an answer to the concerns expressed above.
What are your thoughts on Monethera?