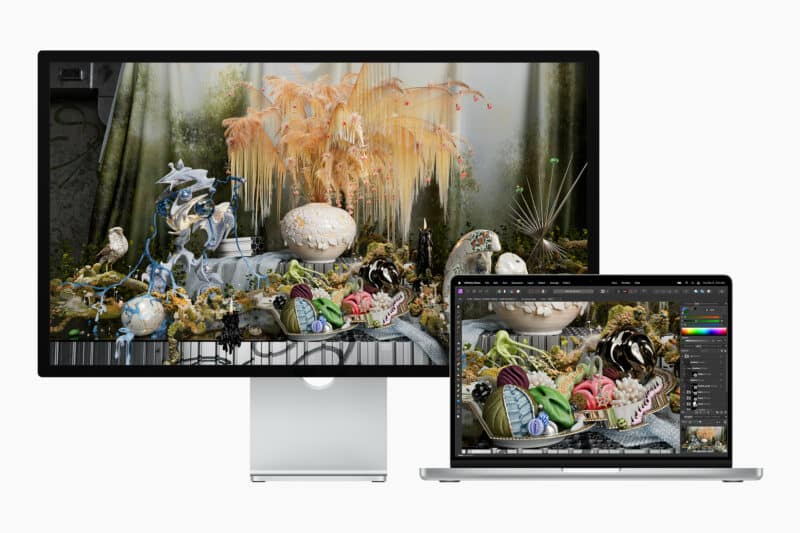 With the new M2 processors introduced by Apple and their amazing performance, I've decided to switch around my hardware setup to be best suited to my lifestyle. Here's what I have selected after doing my research.
Macbook Pro 16″ M2
This will be my main machine and will be used at home and at my coworking space/gym. I will also take it with me on longer term travel or trips where I know I will have the time to put in serious work.
The newest MacBook Pro 16″ M2 is a true powerhouse of a laptop that is sure to impress even the most demanding of users. With its powerful M2 chip, this laptop is capable of handling even the most complex tasks with ease. Whether you're a professional video editor, a graphic designer, or just someone who needs a reliable laptop for everyday use, the MacBook Pro 16″ M2 is sure to exceed your expectations.
One of the standout features of this laptop is its stunning Retina display, which offers incredibly sharp and vibrant visuals. Whether you're streaming your favorite movies or working on a design project, you can rest assured that everything will look absolutely stunning on this display. The keyboard is also a joy to type on, with its responsive keys and comfortable layout making typing for extended periods a breeze. And with up to 10 hours of battery life, you can work all day without having to worry about running out of juice.
Overall, the MacBook Pro 16″ M2 is an exceptional laptop that is sure to impress even the most discerning of users. With its powerful performance, stunning display, and comfortable keyboard, it's the perfect choice for anyone who demands the very best from their technology. So if you're in the market for a new laptop and want the best of the best, the MacBook Pro 16″ M2 is definitely worth considering.
Apple Studio Display
This will be my fixed display in my home office. It's a great display that is a joy to work on. The Macbook Pro will be connected to it at home.
The main alternatives to the Studio Display are the LG 27MD5KL-B and the Dell UltraSharp U2720Q. The 32 inch version of the Dell is also a good option.
Note about 32 inch 4k displays: Some people may complain about font sizes on a 32-inch 4K display versus Apple's 32-inch 5K display because of the difference in pixel density. The 5K display has a resolution of 5120 x 2880 pixels, which is higher than the 4K display's resolution of 3840 x 2160 pixels. This means that the pixel density of the 5K display is higher, resulting in crisper and more detailed images, including text.
iPad Pro 12.9″
This will be my out-and-about machine, and will also be used for some reading and drawing activities. I'll use it while traveling, going to cafes, and on other occasions where I might or might not have the opportunity to work. In such cases, if I get the chance to work I will typically be writing or drawing, two tasks that the iPad excels with when paired with the Magic Keyboard and Apple Pencil respectively.
Macbook Pro Stand
I will be using either the Satechi stand for holding the Macbook in closed mode (Twelve South Bookarc is a good alternative), or the Twelve South Curve.
Accessories
The Anker powerbank is great if you anticipate working for longer periods in places without a power connection, for example on some airlines, at airports, cafes, libraries etc. Having a powerbank can be great if you work in very popular places. If said places have areas with no power connection those will be the least popular and most likely to be free, so you're more likely to find a space to work in.