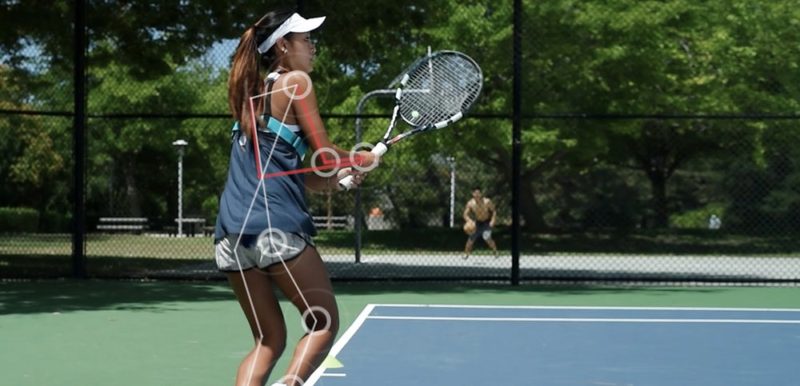 I'm a big believer in video as an aid to sports improvement. I've already written about the subject in my post about recording padel matches, so that's a good read as a start, but in this post I'll expand on some tennis-specific things.
I would still use a GoPro, and if you don't have one you can use an iPhone or iPad. I use a Manfrotto quality tripod which is also an essential part of your gear. If I am attaching the GoPro to the back fence, I use the Joby Gorillapod.
The app to use for stroke analysis is Coach's Eye. When you compare your shot to the pros, you should probably always use Federer as he has the purest technique you can refer to.
You should always insist with your coach that you record the strokes, else you will not have a clear baseline when starting out and neither will you be able to clearly observe the improvement that takes place over time.
As a coach, you cannot have a rally while watching exactly what's happening with the technique of the student at the other side of the court.
The ability to use slow motion is essential as you can really look for those important steps within your strokes and observe the finer kinetic details of your movement.
With regard to angles, the best ones to use are the following:
Side views for backhand and forehand
Back view for posture and movement
Side-back (45-degree angle) for volleys
You should record one minute of each stroke so that you have enough to be able to choose the best and most representative shot. Another important consideration is frame rate. You should use the highest possible available with your camera, generally 60 or 120 frames per second.
Do you have any other tips on recording your tennis that I have not mentioned above? Let me know in the comments section.