There are alternatives to using high street banks for converting and sending money abroad.
High street banks are being threatened by leaner fintech companies with better technology that provide a better service at a lower cost. That's a statement that most of us have heard from one source or another over the past few years.
The two most well-known services are Wise and Currencyfair. Of the two, Wise is my favorite.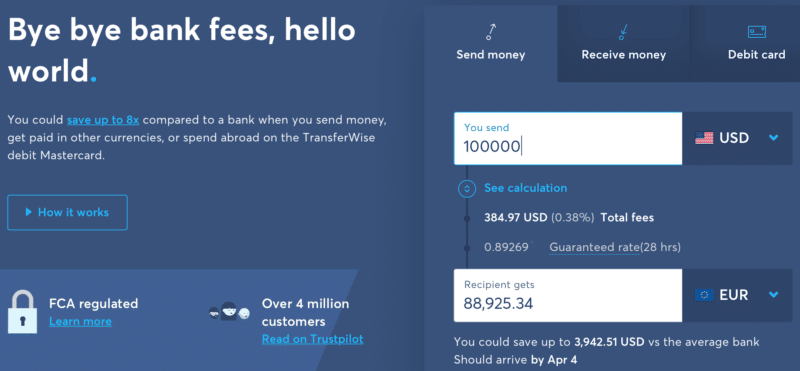 Sending money abroad is deceptively expensive, thanks to the hidden fees we've all been forced to pay. Now Wise lets expats, foreign students and businesses transfer money wherever it's needed, at the lowest possible cost. No hidden fees, no headache.
Let's see how that translates into a real-life example.
Converting $100,000 to Euros
Let's say we need to convert $100,000 into euros. We'll pitch a typical high street bank against two well-known currency conversion services: Currencyfair and Wise.
I picked two Maltese banks, HSBC and BOV. Here are their advertised rates:
Having checked all the rates, let's have a look at the final results.
Here's what each Maltese bank will give us in return for our USD:
BOV: €87,734
HSBC: €87,039
Amazingly, between the two leading banks in Malta, we see a difference of €700 for the same simple service. Pretty bewildering if you ask me. I believe that both banks also charge a fee, although I was unable to locate the pricing for currency conversions on their website.
Let's move on to the online currency conversion giants:
Currencyfair: €88,837
Wise: €88,925
Note that Currencyfair improves on the BOV's rate by €1,100, and Wise by €1,200. You must also keep in mind that I've seen banks that provide much worse conversion rates and extra fees for conversion. Even so, the differences between the fintechs and the Maltese banks are pretty impressive, and I, therefore, see it as a no-brainer to go for either Wise or Currencyfair for currency conversions.
And now let's look at some more exotic options that can give you even better results with some extra work on your end.
Bonus 1: Using Crypto for Conversions
You could use a crypto exchange like Kraken or Binance and do your currency conversion via Bitcoin or a stablecoin. You can read more about that in my dedicated post on the subject.
Bonus 2: A Clever Hack using the Mintos platform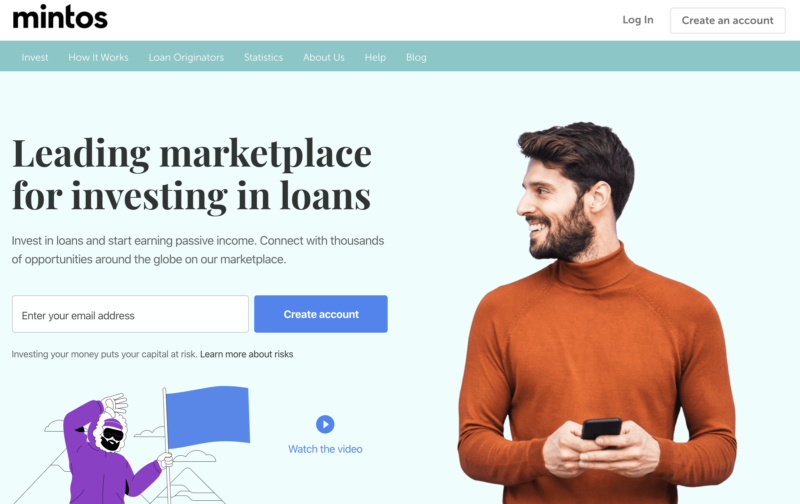 Another clever move would be to skip all the banks and currency conversion services and use Mintos for my currency conversion needs. Mintos is currently the best European P2P lending platform and I've been obtaining upwards of 10% returns per year on my investments there.
You might be wondering what all this has to do with our currency conversion case study.
The thing is, Mintos launched a foreign exchange service on their own platform. You can, therefore, deposit those $100,000 and convert them to euros there. At the time of writing, the rate employed by Mintos for USD to EUR conversions was 0.892818. They also charge a 0.7% fee.
That's by far better than the banks' rates, and slightly worse than TransferWise and Currencyfair. However, once your money is on Mintos, why not invest it there? If you don't want to park your money there as an investment for a long time, just let your money work for you for just one month, then use the secondary market to sell your loans. The secondary market on Mintos is highly liquid, just as an example I know an investor who sold $1m on the Mintos secondary market in just one day recently.
Keeping an average return rate of 10%, which is easily achieved at the moment on Mintos, after parking our newly converted USD to EUR on the platform for a month, we would be able to withdraw the following:
Converted currency €88,581 + Returns of 1 month circa €885 = €89,466
That's the best result of this currency conversion experiment. You could also keep some money invested if you like Mintos and withdraw the rest, or keep the whole amount invested and gain around €8-10,000 per year at the current interest rates.
Bonus 3: Negotiate a Better Rate with Your Bank
If you are processing a significant volume of currency conversions every year (I'd say $50,000 and above) it would make sense to reach out to your bank and ask if they are open to negotiating a better rate for you. This is a win-win situation and most banks will be happy to give you a favorable rate.
As an example, I was able to negotiate a special rate with my bank to convert from USD to EUR.
By way of example, for today they quoted a Preferential Rate of 1.0998 when the Official Buying Rate was 1.1138 (Reference or Average Rate was 1.0946).
Just to give you an example of the effect of this concession, let's take an example transfer of US$ 66,000. The conversion of this amount would work out as follows:
Interbank rate
US$ 66,000 @ the average rate of 1.0946
= Eur 60,296
Conversion at the
Quoted Buying Rate
US$ 66,000 @ the buying rate of 1.1138
= Eur 59,256
Conversion at the
Preferential Rate
US$ 66,000 @ the preferential rate of 1.0998
= 60,011
This means that I gain the difference between Eur 59,256 and Eur 60,011 or Eur 1,040 and Eur 285 = Eur 755.
How do you manage your currency exchanges?