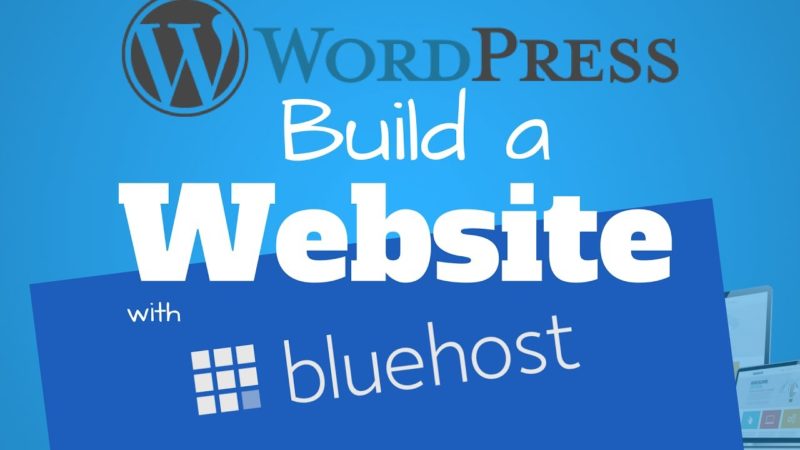 Starting a blog is a fun and rewarding experience. However, on the other hand, it can also be portrayed as being as daunting as it is interesting. Often, people are very interested in starting their own blog but struggle to get to grips with how to go about starting one from scratch.
The purpose of this post is to provide you with insight and guidelines into how you can start your own blog using one of the most powerful platforms for this purpose – WordPress.
STEP 1 – WordPress as the chosen blogging platform
WordPress is a self-hosted platform and is one of the most popular Content Management Systems (CMS) available. Millions of posts are created using this platform and it can be used for building many types of websites, ranging from a personal blog to business-level sites. The main advantage of WordPress is its user-friendliness, easy to understand interface, as well as being completely customizable.
The WordPress software can be downloaded from wordpress.org.
STEP 2 – Choosing a Web Host
Once you have decided to use WordPress as your blogging platform, you will need to choose a web hosting company to host your site. Web hosting can be a very complicated and technical topic, and it's what trips most new bloggers up in their initial steps.
My suggestion is to keep things simple and don't get too obsessed about finding the best possible host and configuration.
You will see that thousands if not millions of bloggers out there start off with a platform like Bluehost. The reason is that this company has been in the industry for over twenty years and provides one of the most simple ways to starting a WordPress blog and keeping it running without any issues.
If you choose Bluehost, you don't even need to download WordPress yourself, instead you can use their interface to get it installed, with the big advantage being that you can get started in 5 minutes without worrying about MySQL databases and editing any PHP files.
Get a Bluehost hosting account
Here's a quote from my cousin, who was able to get his own blog up and running after a short chat with me that consisted of me telling him the guidelines that I'm sharing with you in this blog post:
I have personally just started WordPress an Bluehost for blogging and was able to understand how to use it and its functions fairly quickly! The main reason for this is that the back end is intuitive, straightforward and relatively easy to navigate around. Moreover, there are many fora, tutorials or blogs which can help one acclimatise to this CMS.
One helpful site for tutorials is www.lynda.com, offering basic and more advanced tutorials WordPress guides. Check it out!
STEP 3 – Selecting a topic for your blog
OK, so you have decided to create your own blog. Now you must determine what your blog will be about.  What topic best suits the need for creating this blog? There are many topics one can select. It is important to keep in mind that you don't need to necessarily pick a topic that is seemingly the most popular, but you may also opt to select a topic that is interesting to you, enjoyable and one in which you are interested in learning further.  However, do remember that if you manage to strike a balance between the two aforementioned approaches, you will increase the likelihood of increased traffic to your blog!
Keep in mind also that you need not be the expert in that field when you first start out!  You need only have a keen interest and passion for the topic and ultimately learn as you go along.
One other important factor to keep in mind is that the blog topic chosen should not determine that your entire blog will be tied to that topic.  Feel free to switch around a few topics or spread your topic into other areas of interest.  Feel free to experiment and mix it up a bit. Ultimately, you will definitely find the topic, or topic, which will definitely be to your liking and best matches your interests or passion.
So we have so far determined that we want to start a blog, identified WordPress as our blogging platform and chosen our web host. We also identified our chosen topic of interest. Let's move on to the next steps…
STEP 4 – Setting up your WordPress blog
In order to start your blog, you need a host and a domain name.
The domain name is the main URL, or the address, for your website.  Choose wisely as this is what will identify and distinguish your blog from others!  The following are a number of tips when selecting your domain name:
Keep the name simple and relevant to your blog
Keep it as short as possible
Make it easy to type and pronounce
Avoid using number and symbols, like hyphens, as this can make it confusing and hard to find for your visitors
Try to use words that can be easily picked up by search engines to improve your visibility on the web
We touched briefly on hosting earlier, and I hope you took the chance to get that set up right away. If you did, then great, you can skip to the next step.
If you're still unsure, let's talk a bit more about web hosting.
Every website needs web hosting in order to function.  Without having a web host you would not be able to take your blog live on the web.  The web host's function is to store your files and data on their servers so that people visiting your website can access the content of your website using their web browsers.
There are a number of different web hosting options available.  Below is a shortlist of hosts I've tried over the years and can recommend for beginner bloggers:
So if you want to compare and contrast, by all means, visit those hosts and take your pick. You can't go wrong with any of them. 
STEP 5 – Customizing your blog
So you have now taken your website live on the web! The next step is to start customizing your blog's design to make it visually appealing, easy to navigate, and attractive to your visitors.
Themes
WordPress gives you the ability to select amongst thousands of themes for your website.  There are free themes and the premium themes which often provide more advanced features and functions for your website.  Navigate through the library to select the theme which best suits the content of your blog.  Keep in mind that when selecting a theme try to opt for a theme that is simple to use and offers a clear and clear design for your visitors to view and navigate through.
The following are a couple of good WordPress themes and page builders suitable for blogs. My favorite combinations are:
Plugins
Plugins are a function in WordPress that have the ability to improve the design and functionality of your blog.  They are essentially add ons that you can install on your site that focus primarily on adding new features to your site.  The type of plugin required depends on the type of blog you are writing and the type of extended function that you are after.  Much like themes, there are a plethora of plugins available to the community. For blogs, in particular, you can check out plugins like Spotlight (Instagram and Social Media) as well as WP RSS Aggregator (importing news items from other sites via RSS).
STEP 6 – Writing your first blog post
Congratulations! You have set up and customised your WordPress blog.  Your next step it to start writing your first blog post!
To write your first blog post, click on the Posts menu in the left hand menu of your dashboard, then select Add New.
To begin with, start with choosing a title for your blog post.  Posts are structured into various 'blocks'  Each block you add can contain different types of content.  For example, text, images, videos, headers, lists, etc.  Proceed by writing your blog and inserting the different types of content as necessary for your blog.
You may notice that on the right hand side of your dashboard when writing a blog there is an option to assign 'Categories and Tags' to your blog posts.
Whilst writing your blog post you may choose to save the blog as a draft or to preview it as it will look on your website.  Furthermore, when you have finished writing your blog you can click on the Publish button to make your post live on your website, either immediately or set it to go live on a certain date and time.
Once you have written and published your first post, set yourself a timeline as to when you would like to start publishing your next posts to your blog.
Happy blogging!
Let me know in the comments section if you have any questions about starting a new blog and I'll be happy to help out. It can certainly take a lifetime of learning to run a successful blog, but now it's easier than ever to get started thanks to hosts like Bluehost and the WordPress software.