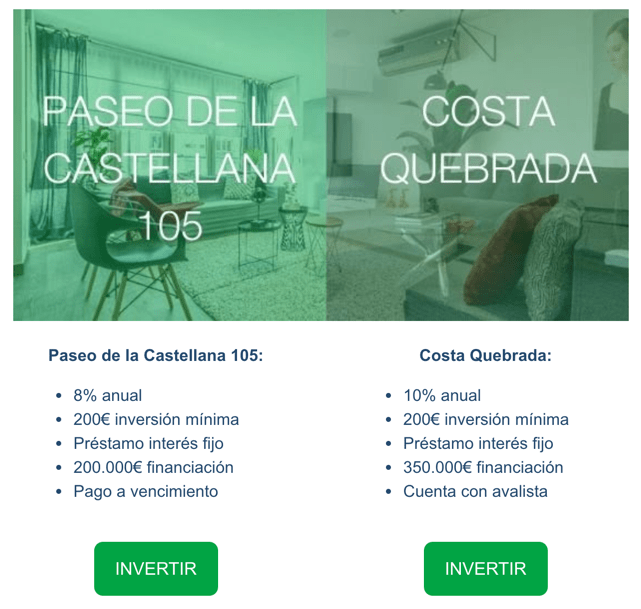 StockCrowd IN is a Spanish real estate investing platform with properties available all across the country.
Regulation
StockCrowd IN is regulated by the CNMV in Spain. This is a good thing but doesn't mean much more than the fact that the platform has been approved by the national authorities. In fact, Housers is also regulated by the same authority, which gives you an indication of the usefulness of this Spanish authority.
On the other hand, Privalore, one of my previous favorites, and a very good platform backed by honest people, was denied approval by the CNMV due to its inflexibility and archaic rules for such platforms. I won't delve deeper into criticisms of the CNMV, but we are seeing newer platforms like Brickstarter not even bothering with basing themselves in Spain, instead moving to Estonia where regulations are more modern.
My Experience
After a horrible experience with Housers, I've decided to start slow with StockCrowd IN, making a €500 investment in an apartment in Diagonal Mar, Barcelona. I'm very familiar with the area and the properties for sale there. It's a district that is highly popular with both local and foreign buyers, and the quality of the buildings is pretty good compared to the rest of Barcelona.

Have you tried StockCrowd IN? Let me know how things went for you in the comments section.