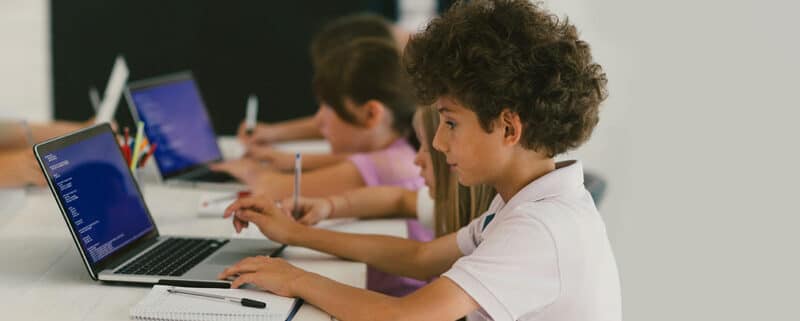 In today's fast-paced, technology-driven world, it's no secret that coding has become an essential skill for everyone, including children. The ability to code can open up a world of opportunities, from creating apps and websites to developing software and even designing robots. In this article, I'll share my journey on teaching my kids how to code and include useful resources for you to check out as a parent.
First of all, why is coding so important for kids to learn? For starters, coding helps children develop critical thinking and problem-solving skills. When kids learn to code, they learn how to break down complex problems into smaller, more manageable pieces. This kind of thinking is useful in all aspects of life, from schoolwork to personal relationships.
Coding also promotes creativity and innovation. By learning to code, children can bring their ideas to life and create things that have never been seen before. They can design their own games, apps, and websites, or even build robots and other cool gadgets.
Another important reason to teach kids to code is that it's a highly sought-after skill in today's job market. In fact, according to the Bureau of Labor Statistics, employment of software developers is projected to grow 22% from 2019 to 2029, much faster than the average for all occupations. By learning to code at a young age, kids can set themselves up for a successful and rewarding career in the future.
When I was in my teens, software development was not yet a very respected career path, the internet was still in its infancy, and my parents were somewhat worried about my obsession with computers and coding instead of being interested in more traditional subjects and professions. Of course, today the world is completely different, and software developers are among the most sought-after people and are highly paid.
Early Exposure to Coding Principles
For toddlers and young children (ages 1-6), there are also plenty of coding toys and games available that can help introduce them to the basics of coding. Examples include the Code-a-Pillar by Fisher-Price, which teaches kids sequencing and logic skills, and the Ozobot, a small robot that kids can program using color codes.
Of course, other logic-based games will also help. For example, with my kids, I used a lot of puzzles (from 1.5 years) as well as introduced them to draughts and chess around the 4-year mark.
Parallel to that, I used non-screen-based resources that are more directly related to coding. As parents, we wanted to limit screen time for our kids, and thankfully there are some pretty good toys that help to introduce kids to programming without needing a screen.
Learning Resources' Coding Critters Go Pets Scrambles the Fox was a good first intro to teach my kids that we can build electronic devices that follow certain routines. In this case, the fox follows a line that can either be drawn or assembled using the provided cards.
Also from Learning Resources, Botley is a coding robot that is designed for children aged 5 to 9, however, I used it with my son as early as 2.5 years old. It is a fun and interactive way for kids to learn the basics of coding and problem-solving. Botley comes with a remote control that children can use to program Botley to move around, avoid obstacles, and perform various tasks. Botley also has sensors that can detect lines and objects, allowing children to create obstacle courses and mazes for Botley to navigate. The programming occurs with little cards that you use to create the logic of your program.
Online Learning Platforms for Kids
Here are a few online tools and platforms that are useful in helping kids start their coding journey. I'd say the online platforms are good for kids aged 7 and upwards.
Hatchcoding
Hatch is an online coding platform designed specifically for kids, with interactive lessons and games that make learning to code fun and engaging. Hatch offers a variety of courses, from beginner-level coding to advanced topics like web development and game design. Parents and educators can also track their child's progress and provide guidance and support along the way.
Scratch
Another great resource for teaching kids to code is Scratch, a free online platform developed by MIT that allows children to create interactive stories, games, and animations. Scratch is easy to use and offers a variety of tutorials and resources to help kids get started.