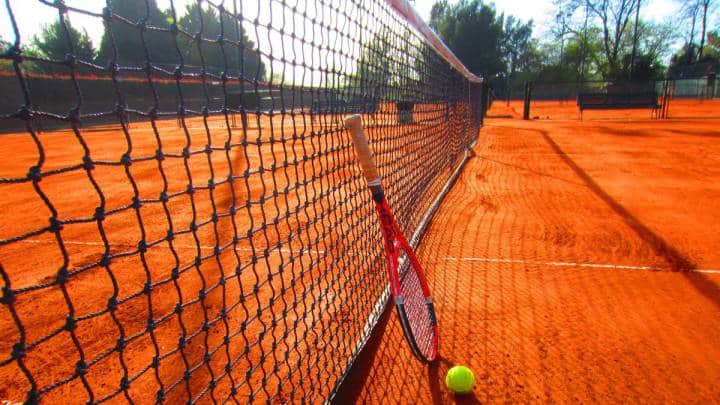 I started training tennis in May 2019 as part of my quest to become a better padel player. This may seem counterintuitive but from my experience I can say that it was a good decision and I have been able to learn certain techniques that were really tough learning through padel. A tennis racquet gives a much more responsive feel on the ball and therefore it is easier to feel how your movements are affecting the ball.
In any case, I'm enjoying learning a new sport and challenging myself both physically and mentally. In this post, I'll note down my lessons through this new journey.
Difference between the walking step and open stance
The walking step is a penetrating step in nature while the open stance is a side step in nature. With an open stance, there is no forward movement, which makes it great for baselines and counter punchers. Great when you're not planning to move forward.
However, it does not give you the penetrating advantage of the walking step. It allows you to get to the ball and take it on the rise while moving forward. Both have a role in the game of tennis, but you need to master the walking step if you want to learn how to move forward in a menacing way.
Playing Chess as a complement to tennis
I discovered that many tennis pros like to play chess as a way to relax as well as improve their focus and tactical acumen. As an amateur player, I can also get these benefits by learning and playing this game.
Learning how to juggle three balls
A good aid in improving visual perception in tennis is learning how to juggle. I've always thought it was very difficult, but following one of Essential Tennis's tutorials I was able to learn it with a few hours of practice.
Missing shots is part of the game
As a beginner tennis player, it is very typical to get very frustrated with myself when I miss shots that I thought were simple. However, the truth is that most tennis rallies end with unforced errors, so it's normal for players to make mistakes at any level.
Breathing to Relieve Anxiety and Stress
It is very easy to get anxious, stressed or angry during a tennis match. Practicing the box breathing technique can help you get back in the zone. The process involves inhaling, holding the breath, exhaling, and then holding the breath again, each for a count of four, which creates the "four sides" of the box.
5 Signs of a Bad Tennis Lesson
These are some signs of a bad tennis lesson, at least bad for my type of personality and tennis goals. This list comes from an episode on the Essential Tennis podcast, which I just loved because it described point by point the things that I had come to loathe during my padel training experience.
Working on your entire game in 60 minutes.
This is super typical and something I really hate as a tennis student. Many coaches will have you hitting all the repertoire of shots during one lesson. It's hardly possible for me to make significant changes on one single shot in one lesson, let alone the whole repertoire, so this is just a big waste of time and provides deceiving illusion that you've actually achieved improvement during your lesson.
Instruction whack-a-mole.
Again this is very common. Coaches will have you perform a shot and then keep adding adjustments to your footwork, shot style, wrist position etc etc. Sometimes I'm guilty of doing this to myself in overzealousness to get the perfect technique. The key is to understand that you need to break each shot down to its constituent parts and work on those parts patiently one by one.
A focus on quantity over quality.
Coaches might make you perform a battery of drills that might involve say hitting a volley then running back to the baseline for a forehand and a backhand and repeat. This consumes a lot of energy for the average amateur as we don't yet have the necessary technique to be able to move efficiently, plus you end up hitting most balls late and out of control. You'll end up panting but having learnt absolutely nothing.
No homework for the rest of the week.
You might be training with a coach for one or two days a week, but you need to be repeating things more regularly than that if you want to advance rapidly and become a better player. Not having enough time or money could be a limitation, but you should always talk to your coach about these limitations and have him suggest what exercises you can do on your own during the rest of the week. You could fit these in before or after matches, for example, or use a wall for some drills, saving time and money. But you should definitely always have homework.
No video analysis is being used.
I've written about how important it was and still is for me to record my matches, as it enables me to keep in touch with how I really play and move on the court versus relying on my very different sensations when I'm on the court. I also record my training sessions and specifically different strokes, so that I can track my improvement over time. Although almost no coaches currently use video analysis, they should do so as it's the best way for a student to understand the mistakes they are making and how to fix them. Essential Tennis has some great YouTube videos on the topic of making the best out of your video recordings, and I recomment the app Coach's Eye for this purpose.
What are your best tennis tips? Let me know in the comments section below.