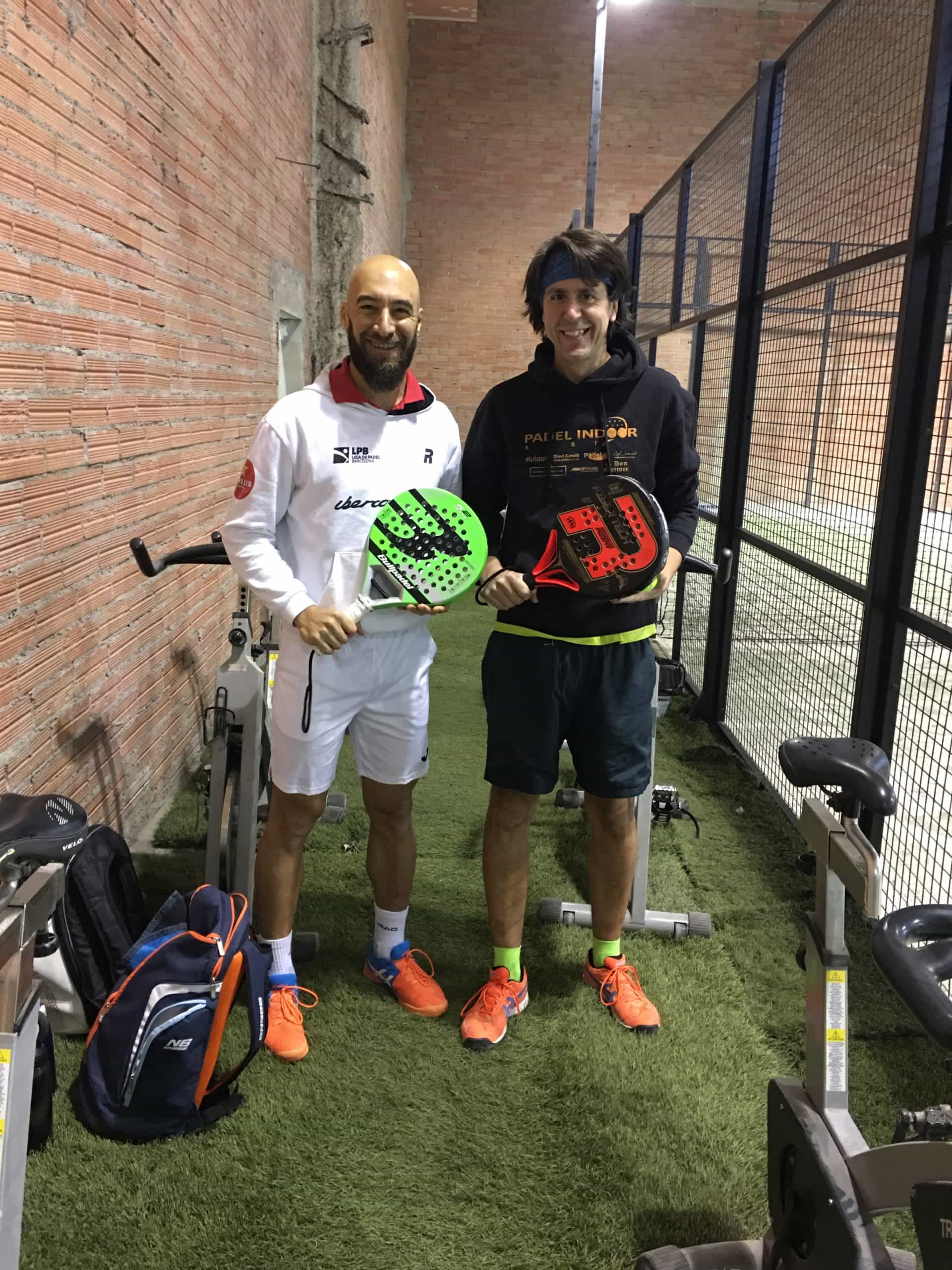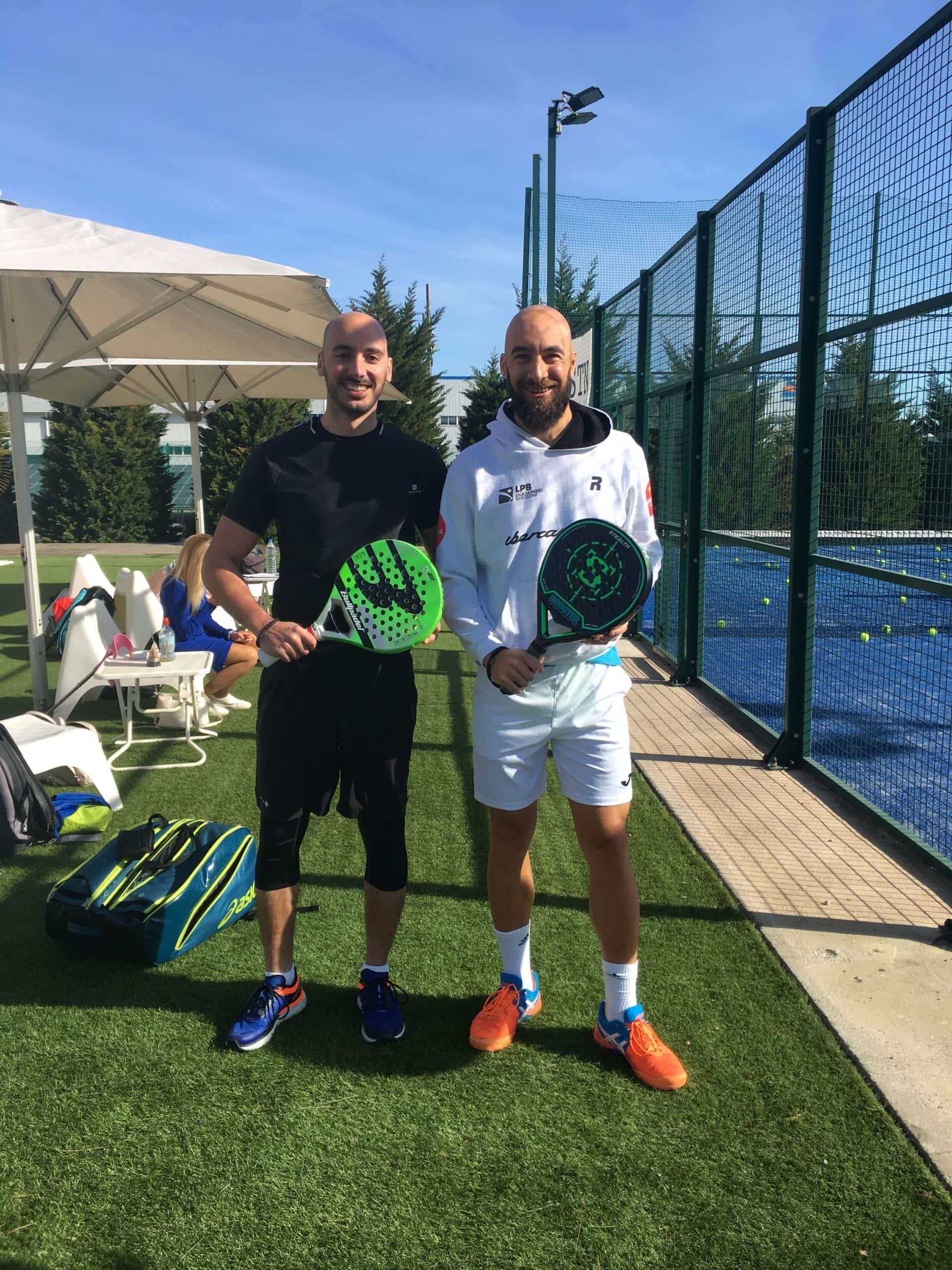 My third year of padel was a real mixed bag. I started out 2019 at peak enthusiasm for padel, and I wanted to train even more regularly and as similar to a pro as possible.
I approached Marcela Ferrari, then coach of number one player Fernando Belasteguin as well as Gemma Triay and Lucia Sainz, to see if she could mimic their training routine for an amateur player like me. It almost worked out until I got hit by a mysterious illness that really threw my plans off course big time.
All plans thrown off course
The situation was that after certain matches, I would get a high fever and be weak and bedridden for the next 2 days, then the fever would disappear and I'd be back in full fitness again.
As you can imagine, there were several problems with this situation:
I had a newborn back home to take care of, and I didn't want my wife to end up taking care of both him and me.
I was worried about this fever, as I had never experienced anything similar, so I wanted to know what was causing it.
The fever seemed pretty random, so I could not plan anything, much less daily training sessions.
This was around February, so I had to abandon my plans to train at Marcela Ferrari's academy, and notify my padel partners and other coaches of the situation, and that I might have to cancel things at last minute depending on how things went.
This obviously led to a decrease in my padel commitments, as I didn't want to leave anyone high and dry due to a spontaneous episode of fever on my end.
I visited several doctors and they had me undergo a ton of tests, none of them which led to any conclusions. As a side note, I learned that with private insurance, doctors have an incentive to have you undergo as many tests as possible, while with the public system, it's the other way round. The ideal is to be somewhere in the middle, but unfortunately, the onus on striking that balance rests on the patient, as doctors are incentivized to do otherwise. I have to say that I felt very frustrated with the situation, as it felt like nobody was ready to actually listen to me describe my symptoms and try to see what diagnosis could be had.
During those initial months of the year, I was playing in a league where the matches took place late at night, sometimes stretching beyond midnight. These were cold and windy months, and I felt that whatever I had, these late matches were not helping. So I had to withdraw from that league.
I went through some low months due to this illness in the first and second quarters of the year, as I was not improving my game. On the contrary, I felt like I was becoming worse and losing momentum.
Trying tennis
At the end of April, for my birthday, I decided to give myself a boost and try something new. I scheduled a tennis lesson with a coach I trust, and I really enjoyed it. I had played tennis when I was 13, but had never played again since then.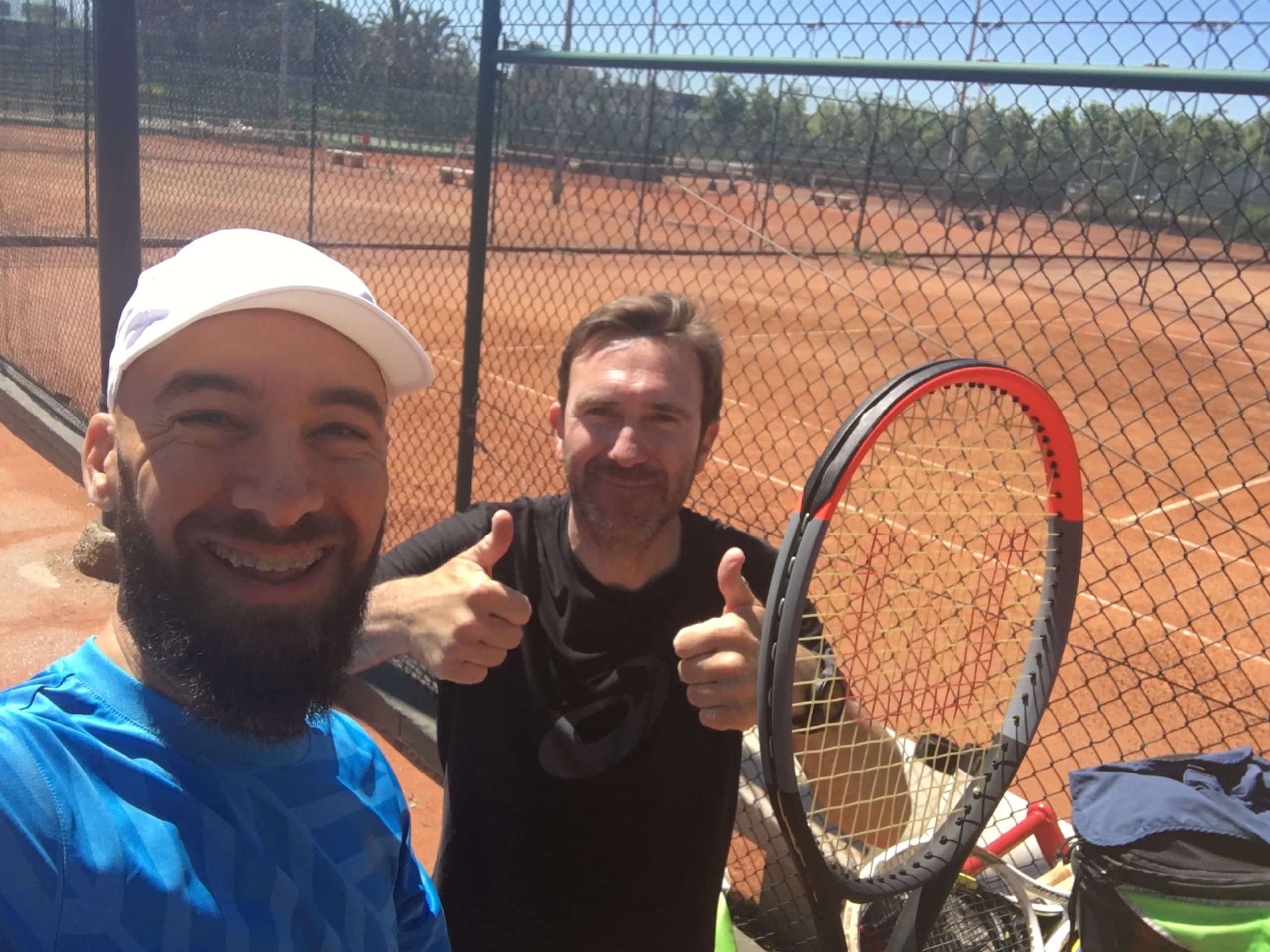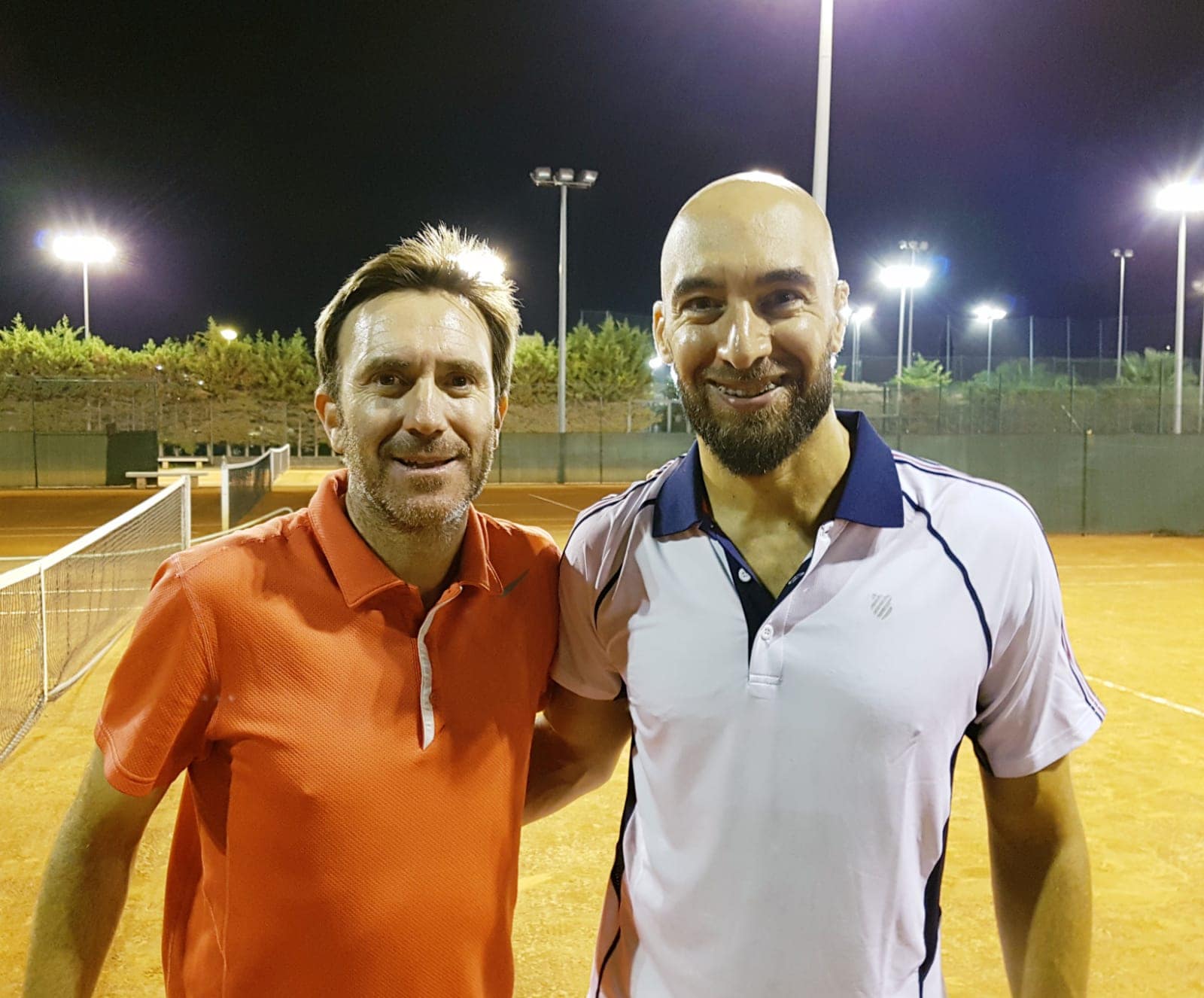 Above: That's me with my tennis coach David Guillen, and at the Barcelona '92 center court, which happens to be just a few minutes away from our apartment.
I also signed up for some tennis group coaching sessions, and again, I really enjoyed them. Since I was feeling quite off form in padel, practicing tennis gave me a new start and a sorely needed breath of fresh air. I liked it so much that I started getting really deep into tennis, subscribing to a number of online tennis academies and courses.
In the meantime, I kept up with padel by playing friendly matches and doing other light things like yoga and swimming while keeping to the personal training regimen as much as I could.
Trying other sports and activities
Since I couldn't make plans and commitments in padel, I decided to try other sports and activities that didn't require much planning. I ended up trying some really cool activities.
One interesting thing I tried was Fitest. It's basically a center where they do a complete body analysis using some new imaging techniques, and give you a report that you can then take to your physio and personal trainer to see how you can improve certain deficiencies in the body. For example, you might find that one side of the body is tighter than the other, or that you have problems with your posture.
I also became aware of HRV and how this influences performance and could be a measure of how stressed we are. The test revealed that I had low HRV, which could be a sign of overtraining or stress. So for a while after the test I monitored my HRV on a daily basis with a Polar chest monitor and the EliteHRV app on my phone.
Following that test, I decided to give a lot of importance to my posture and started attending postural classes at a local center. The center's methodology is based on a mix of ballet and dance, functional movements and yoga. All the instructors are physios and give a lot of personal attention.
I found it to be way better than yoga classes since yoga classes tend to be quite overcrowded. Not only do you get minimal personal attention, but the instructors wouldn't typically be qualified in physiology. On the other hand, at the Postural Fit center all the instructors are physiotherapists and know their stuff very well. Classes are limited to up to around 10 students, but typically it's more around 4-6, so you get plenty of personal attention.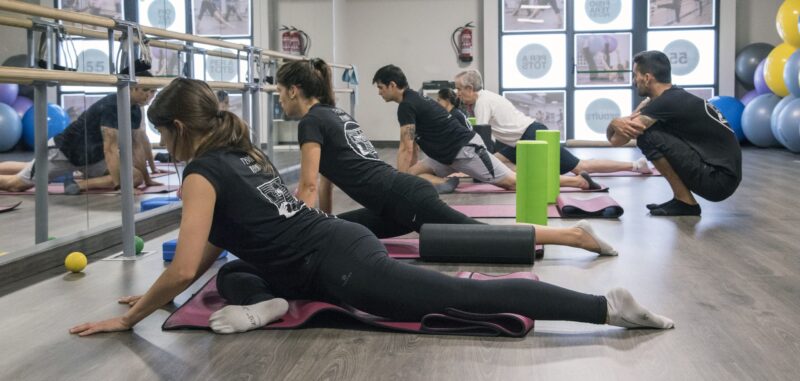 By attending these classes, I realized that having more control over my body and being able to move in a better way is actually something I really enjoy and it should be one of my priorities for the next few years.
Towards the middle of the year, the fever episodes seemed to disappear as mysteriously as they came, so I tentatively resumed training with my personal trainers. By July/August I was back to training at my maximum potential.
An important realization
At around this point, and due to various reasons, I came to a big and important realization:
Exercising is healthy, but sports is not necessarily so.
I remembered that one of my padel mentors, David Guillen, once told me that playing padel is not healthy, and I hadn't really understood what he meant back then. I had found it rather surprising, as one of the reasons I was pushing so hard at padel is that I wanted to have a better and healthier body.
However, as I dug deeper into tennis and padel and learned about the players, both active and retired, I understood that many of them sacrificed their bodies for the sport.
The truth is that many players, in almost every sport, retire not because they've just got bored with playing, but because it's too painful for them to play anymore, or the risk of suffering an even bigger injury than the ones they already have becomes too great.
This is a recurring story in many biographies I was reading, ranging from golf to football to tennis. Let's not even mention sports like boxing or the NFL, where players frequently literally end up disabled in the latter part of their life.
All this caused me to question why I was trying so hard to improve at padel, and what would be the costs of this whole endeavor.
What I understood is that my aims were really the following:
Develop the best physical shape I could; as a personal challenge.
Fulfill my childhood dream of being an athlete.
Age better and retain as much mobility, strength and flexibility in the second part of my life as possible.
Be able to practice sport and play with my children without any restrictions.
Be pain-free.
My overarching goal in life is to be free, and I define freedom via four main pillars:
Health
Relationships
Knowledge
Wealth
I need all four of them to be at excellent levels to be happy. It's taken a long time for me to come to this conclusion, but I can now say that it's very clear for me what those pillars are and what I need to do to have them all in sync. Looking back at the past three years, I can see now that my single-minded dedication to padel had been affecting other aspects of my life and even my health, and I plan to correct course in 2020.
To be clear, I don't have any regrets about my padel journey so far. It's been an amazing three years during which I've come to know many awesome people and improve my health in a significant way as well. I've been able to learn many lessons about life, relationships, and myself through this sport, and I've got to be very thankful about everything.
Going forward, however, I know it will be important for me to rebalance my energies and focus in a different way while not giving up this wonderful sport.
The last 2/3 months of the year were thus spent thinking about this topic and how this rebalancing will take shape. I tried is the DeRose Method, which is an interesting concept originating from Brazil. The method is taught in dedicated schools where students are taught several techniques and philosophies aimed at creating good and well-rounded people. It's quite interesting, and I hope to be able to go deeper into this way of training in 2020. I like it because apart from the exercises aimed at building a strong body that can move beautifully, there is a lot of focus on better breathing, visualization and behavior.
Beach Tennis
During the month of October, I decided to give beach tennis a go. I had seen the sport being played on the beaches of Barcelona, Badalona and Casetelldefels, and it had been on my wishlist for some time. My tennis coach David Guillen was a local champion a few years back and he had also given me some information about the sport.
When Classpass started operating in Barcelona one of the classes on offer was beach tennis so I took the chance and tried it out. Luckily it was a gorgeous day and also coincided with a special Nike event so there were lots of international people present. Coach Dave gave us a great introduction to the sport and we spent a morning full of smiles and fun. Beach tennis gave me the impetus to actually go to the beach, which is not something I usually do. Since it's a group activity, I also got to meet many new people and enjoyed the group spirit.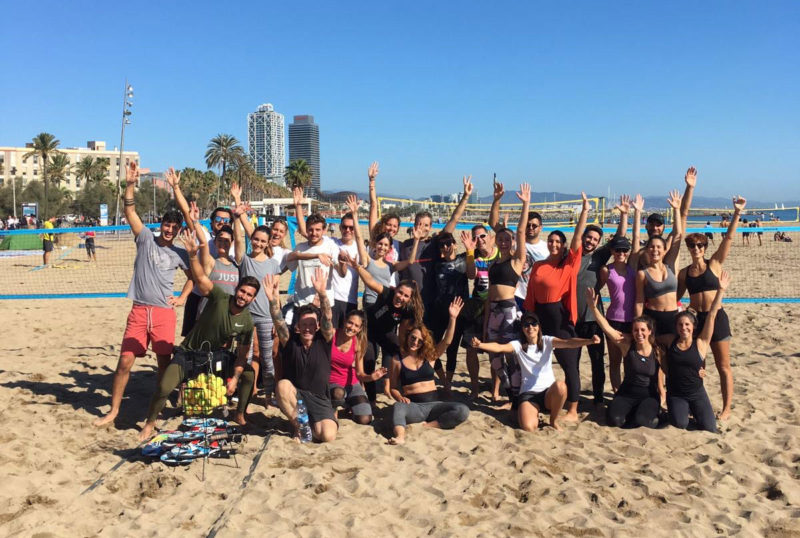 Beach tennis has a lot in common with both padel and tennis, and I immediately found myself comfortable playing. I don't plan on it becoming my main sport, but I will definitely head down to the beach for training and playing whenever the sun is out and I have no other commitments.
One thing I realized through this event is that I should make better use of the fact that I live relatively close to a good beach like the one in Barcelona. In summer I tend to avoid the area as it's overcrowded, but during the rest of the year, it's really a nice place with lots of sports activities. After beach tennis, I spent some time walking along the beach and also visited the spa at the W hotel, which is pretty good and perfect to relax and shower after a tough session of beach padel on the sand.
The good thing about beach tennis is that you get to meet a lot of ex-pats and tourists, while in the case of tennis and padel it's mostly locals. I try to keep my perspectives on life and Barcelona fresh by meeting as many diverse people as possible and therefore practicing beach tennis helps me in that sense too.
While I'm on the subject of beaches, it's worth mentioning that this summer I also spent a lot of time playing Frescobol with a friend of mine on the beaches of Castelldefels and Gava. It's also a racket sport and it's a collaborative sport so nobody really wins or loses. It's a great activity for the beach, and I found it went well with my other new hobbies of playing frisbee and throwing the rugby ball.
While not related to racket sports, I also tried beach volley this summer at the Bogatell beach. The Piratas beach volley group is a great way to meet new people and get in a good workout on the sand. I really enjoyed that sport too, although I'm much better at beach tennis since I've got more experience with racket sports. I plan to play beach volley during the next year too as a hobby.
All these beach activities reminded me of my initial days with padel, when I had started out attending a padel meetup where there was a strong focus on the social aspect of things and you could meet many new people and chat in between matches. I realized that while this was one of the most attractive things in padel when I first started out, I had kind of lost that over the past 3 years as I became more focused on competition instead of the social aspect of the game.
Building a home gym
During the past year or so I've learnt alot about training methods and equipment, and had the chance to experiment with many different styles. I decided to buy a bunch of equipment to be able to train at home or when I travel.
This is also useful for warm up routines. In fact, one of the good additions this year was a warm up routine that my personal trainer designed for me, specifically for padel. This will also help me break the habit of arriving right on time for matches and many times having to skip warm ups.
Now that I have a set routine that I know takes at least 20 minutes to complete, I have a better plan and can aim to arrive 30 minutes before every match. At the end of the day, it's better to reduce the weekly amount of matches but incorporate warmups and stretching after in order to prevent injuries and make sure that you get high quality playing time.
Appreciating opponents
Unfortunately in padel many people don't know the rules and end up breaking them during matches. This used to really work me up and lead to some ugly confrontations, especially during tournaments.
I've learnt how to handle things much better after playing more tournaments this year and also by playing with some more experienced players and seeing how they handled such issues.
Now, I adopt an appreciation of my opponents as my overarching feeling. For all the ways they make it hard for me to win (including intentional or unintentional rule breaking), they make me better. Even psychological challenges help improve me.
If you see a pro playing with amateurs you're not likely to see any spectacle as they'll just be walking around, but if 4 pros are playing the spectacle is guaranteed because they bring out the best in each other.
If there is any rule that is being broken in an obvious manner and the opposing team is gaining an unfair advantage, the best thing for me to do is to stop the match and ask for the tournament organiser to issue a ruling. That way I avoid discussions and confrontations and get a definite reply so I can take my mind off the issue and focus on playing at my best.
One more shot at competitions
The competitive spirit in me is pretty strong, so while learning all these important lessons, I succumbed one more time to the pull of competition. I happened to meet an ex-professional tennis player who wanted to switch to padel, so I started to play with him and we made plans to play some tournaments together. I was happy to have such a talented player on my side of the court and had high hopes. Unfortunately, things didn't really work out.
I had one more lesson to learn, as it turns out. The most effective padel teams are those that are extremely well-balanced. A tough couple to beat is one where both players are equally skilled and specialized on their own side of the court. Apart from that, they seem to have no glaring weaknesses. It's better to have no obvious weaknesses than to have an incredible strength that tries to compensate for other weak areas. In our case, it became very obvious to me how much better prepared my partner was, both physically and technically.
I realized how drastically different a professional's body works in comparison to that of an amateur. This is all due to the foundations built when a professional player is still young and everything is much more malleable. Not only was my partner technically better at shots, but he moved incredibly gracefully on the court with seemingly no effort. I was able to admire his footwork and kinetic chain coordination when I reviewed our recorded matches.
I also found it a bit depressing, to be honest. I had been training very hard for three years and giving it my all, but I was still miles away from moving and playing anywhere like a professional would. Our opponents quickly picked up on the difference between our skill levels, and frequently hit more balls to me in order to force mistakes. My partner ended up trying to compensate by doing it all on his own, which ended up creating tension and frustration for our team as we could no longer coordinate between us. In the end, it was obvious that the pairing wouldn't work and we stopped competing together.
From this experience, I learned some important lessons. These were two things my coach David Guillen had also mentioned early on in my padel journey, but again I had not been able to fully understand him back then:
To become a complete player it would take me 10 years of serious training and competition
It's not a good idea to play with someone who is much worse or much better than you
I guess that now I've internalized these two pieces of knowledge having gone through this experience. Again, no regrets, I'm grateful I got the chance to play with such players and learn from them.
Watching World Padel Tour live
I ended the year by watching the World Padel Tour Master Finals in Barcelona. The players put up a great show and it was a really intense 4 days of padel. My dad came from Malta to watch the matches with me and he got really into the sport as well.
I also met some of the most prominent players and personalities in the sport which was cool. It was definitely one of the highlights of my year in padel.
But perhaps more important for my change in perception this year was the other tournament I went to watch earlier in the year with my friend and long-time padel partner Juanjo. We made a car trip to Logroño which in itself was awesome, but most importantly we watched the group stages and the early rounds where the matches were practically played in front of no crowds and the only people watching where the family members of the players and other players. I got to sit close to the world's best padel players, observe them and even speak to some of them.
It made me realize that even for a professional player the glorious moments are very few and even then, they are reserved to the very top players who manage to make it to the quarter-finals onwards. Before that, they would be playing without any crowds watching.
It was an interesting moment for me where I reflected on the fact that these players have dedicated their whole lives to padel and a great deal of them are just managing to make ends meet. I realized that I was chasing a dream that even in the best of cases didn't even exist and that in many ways I was already better off than most of the players and that probably they would gladly trade places with me if they could.
That's not to diminish any of their accomplishments, my respect for their skills and dedication remained just as high as ever, but I realized that this is not what I should be chasing and dedicating so much time to. It is not my calling in life to be a professional padel player and therefore why should I continue living like one? When I play the amateur tournaments the conditions are practically the same as what the pros enjoy in the qualifying rounds.
Perhaps I haven't explained my feelings well enough, but anyway, it was just an important personal realization that I should rethink my goals and actions.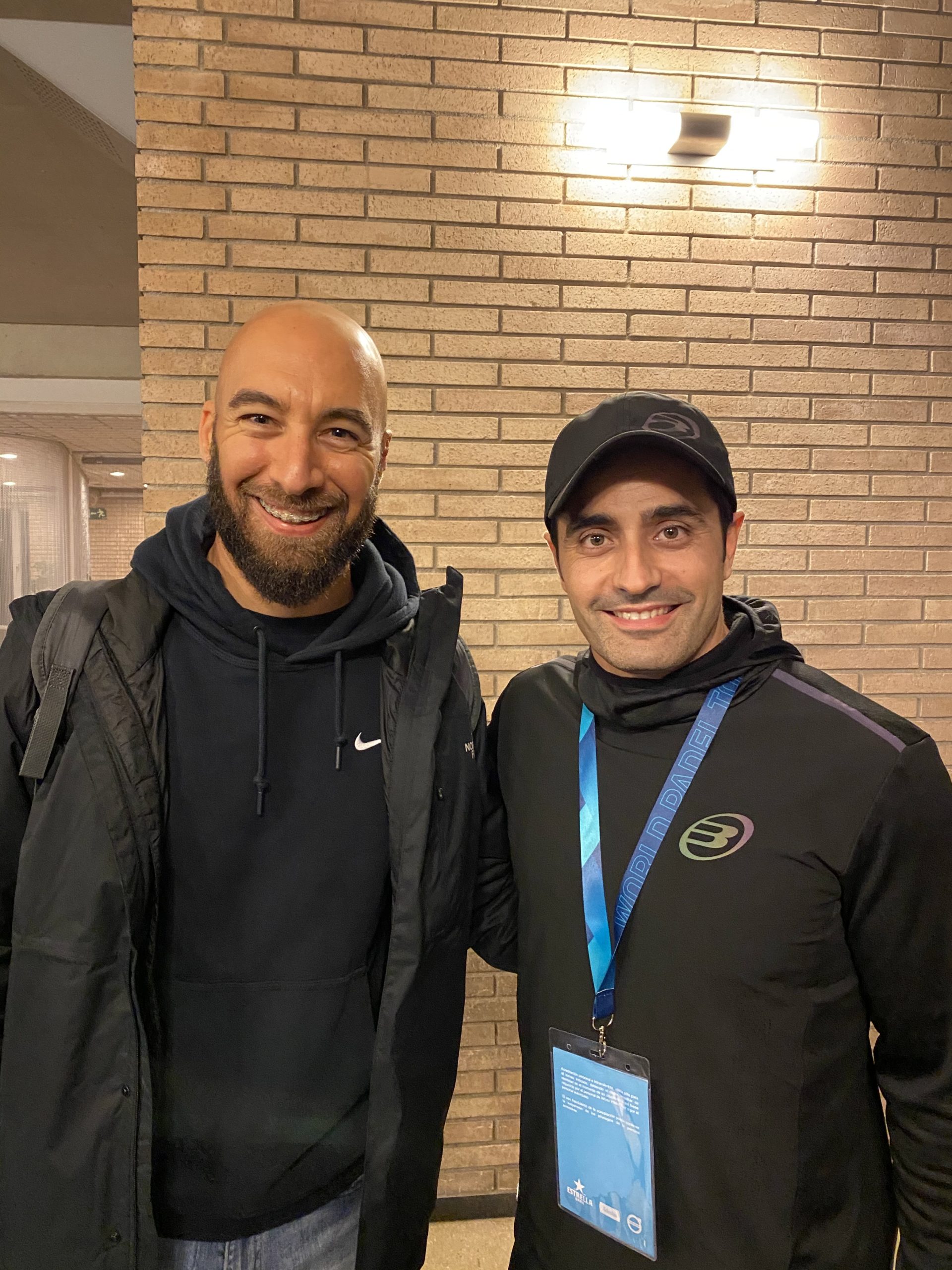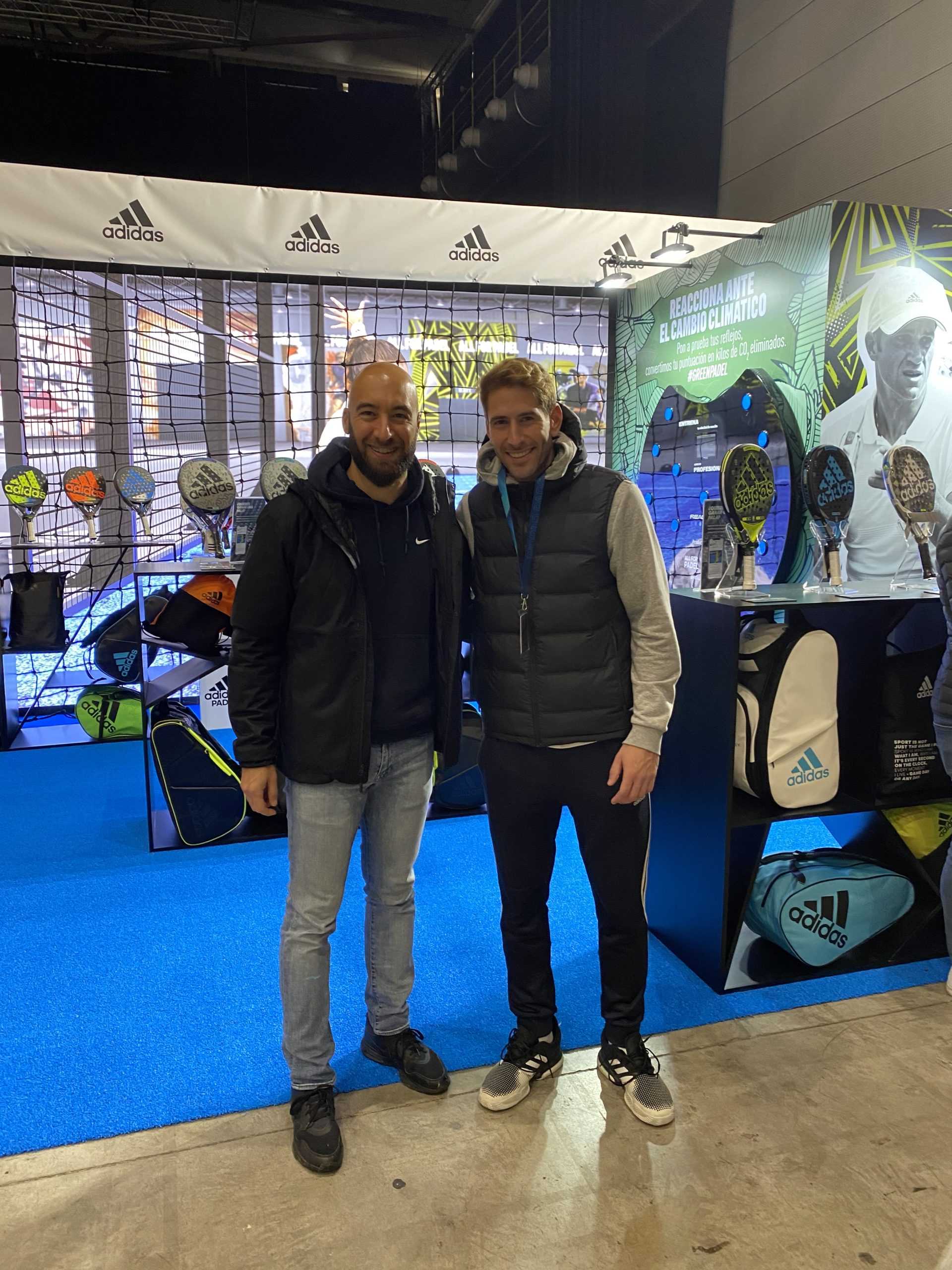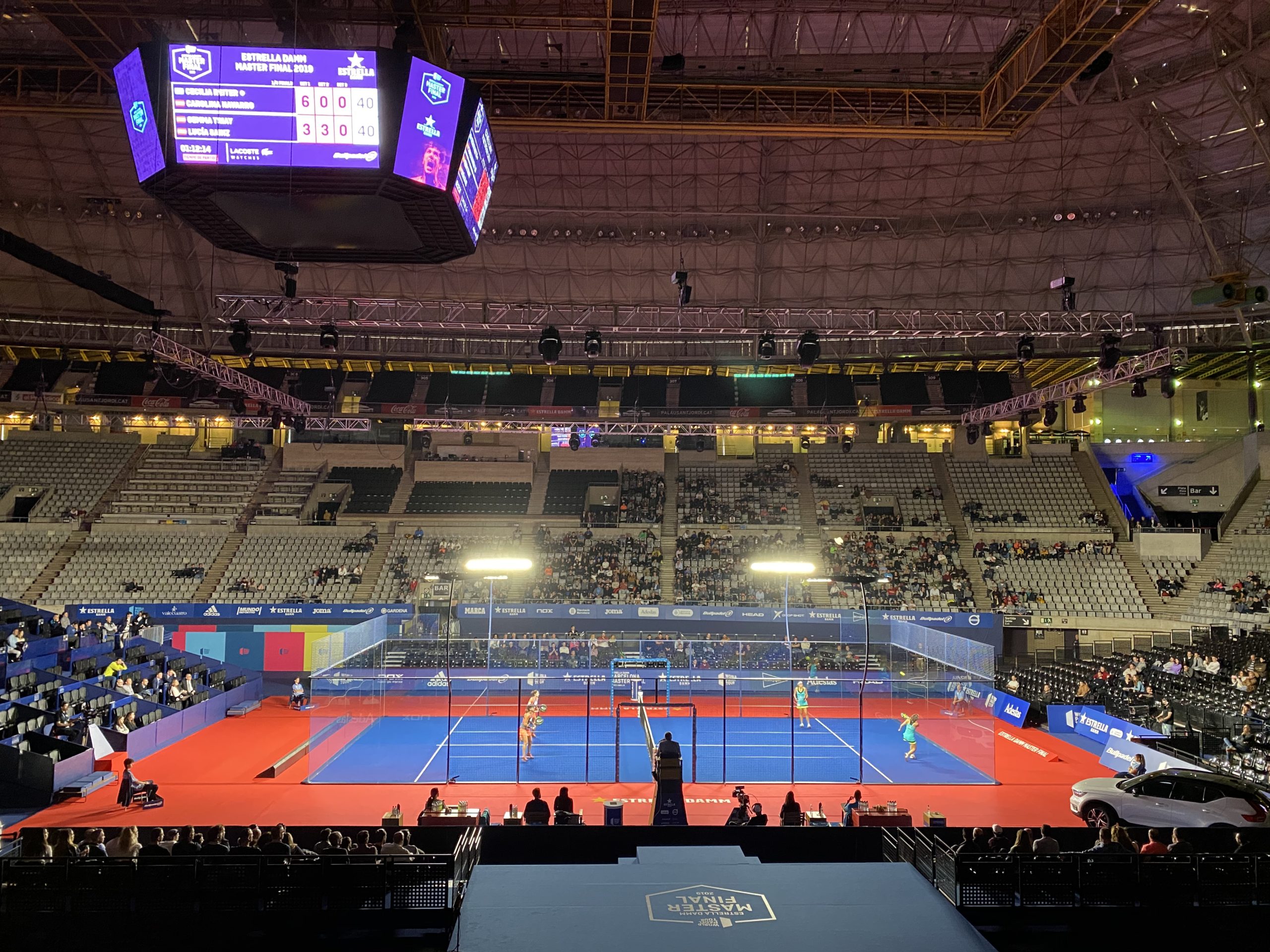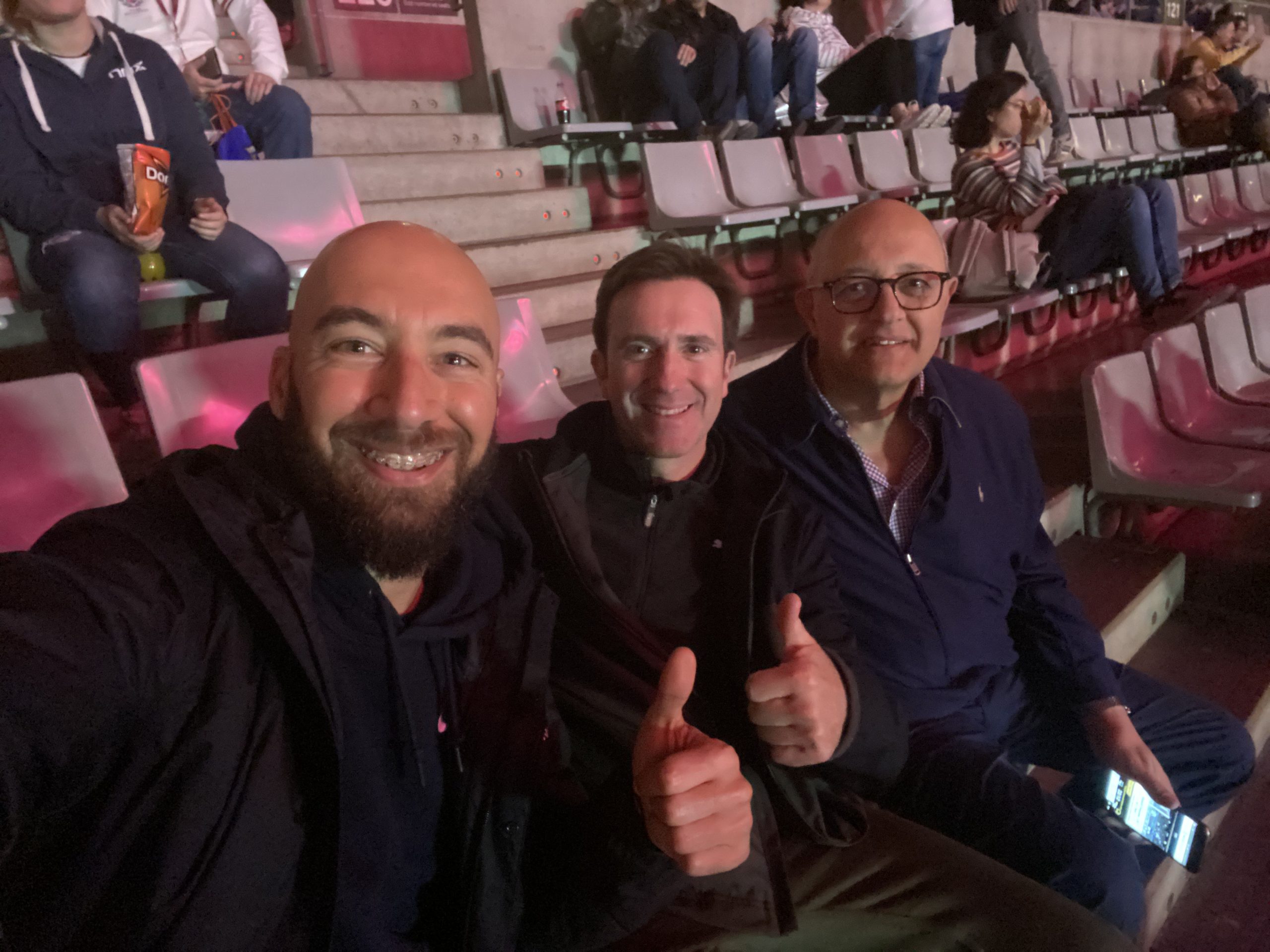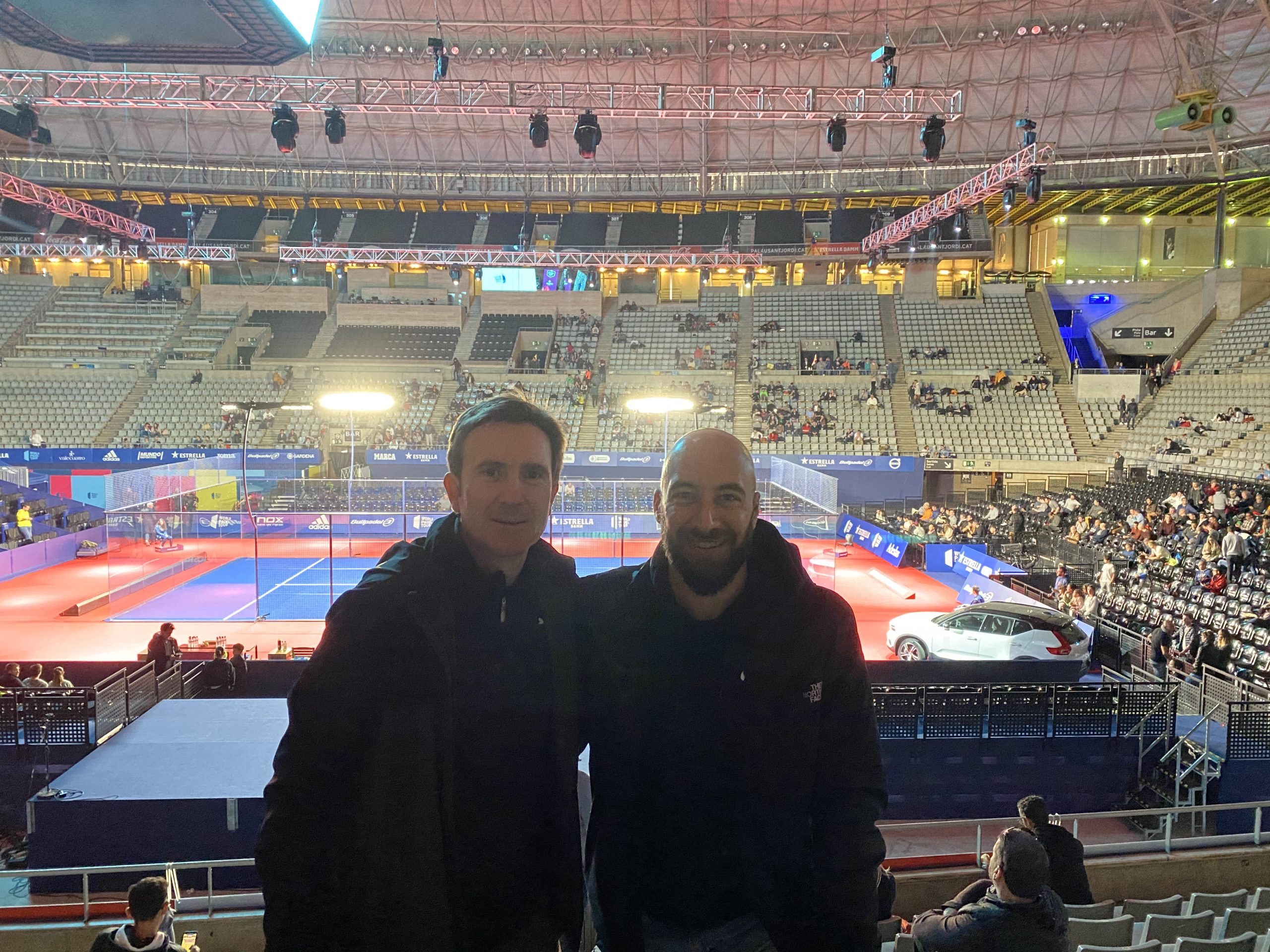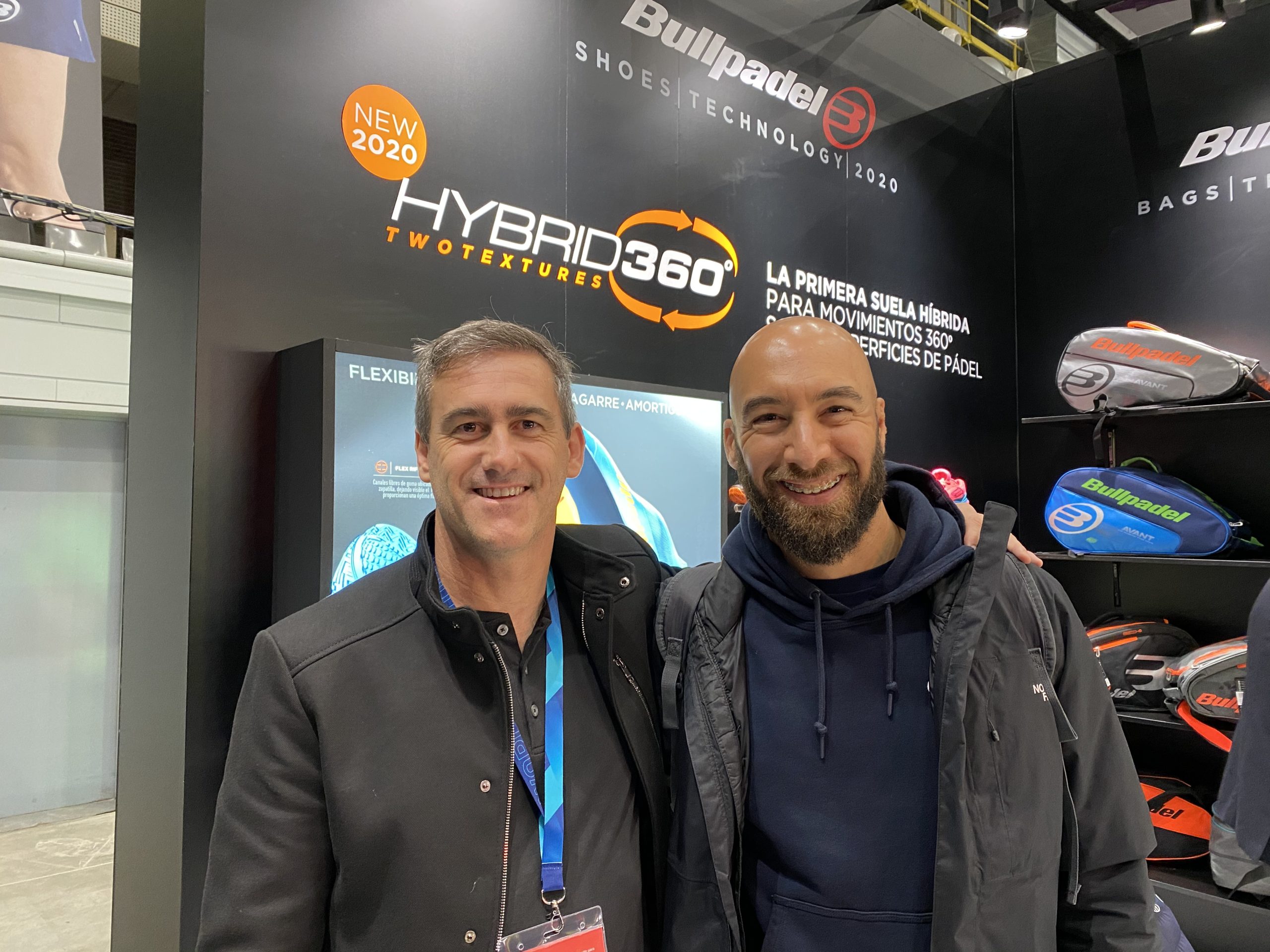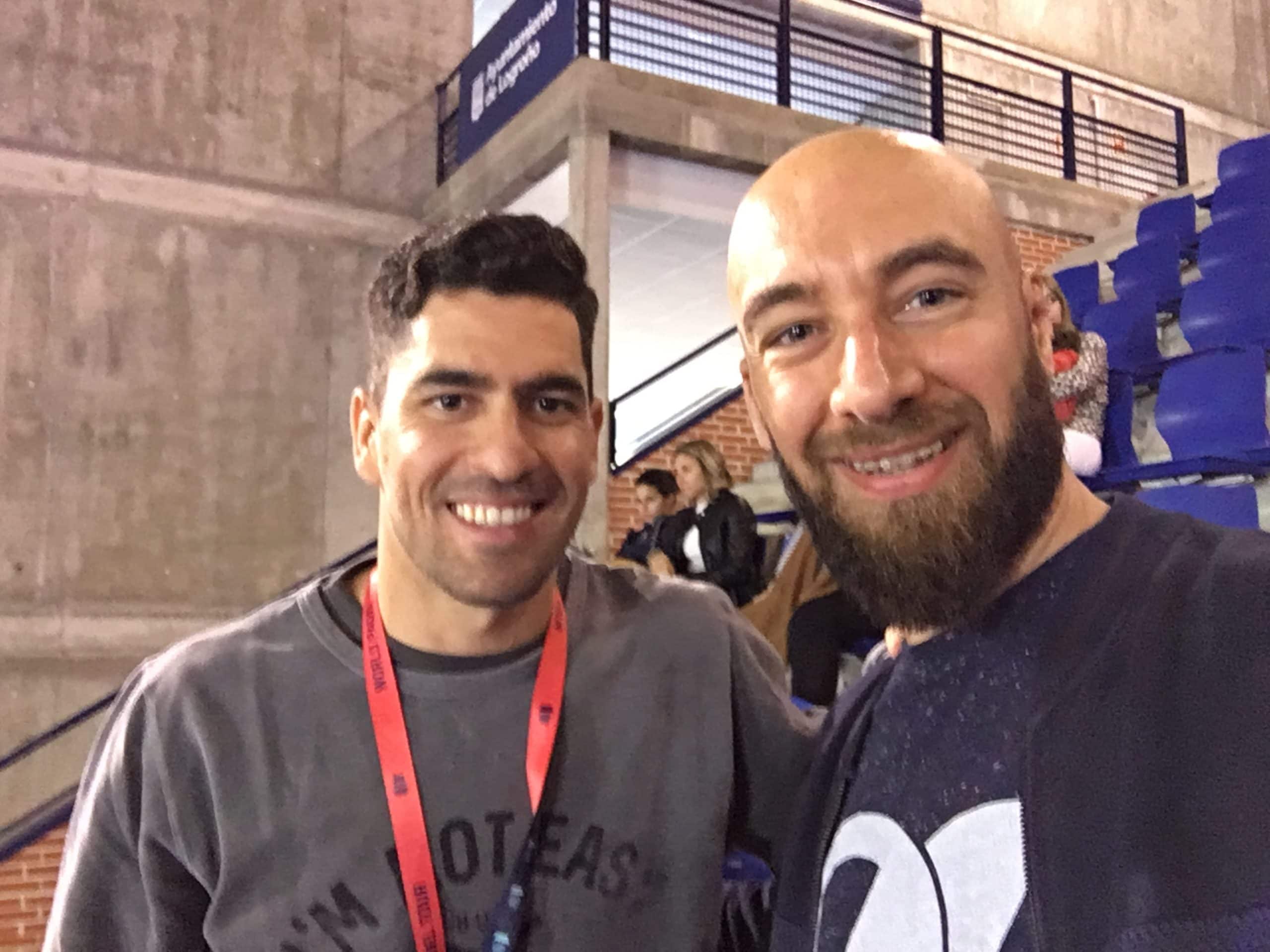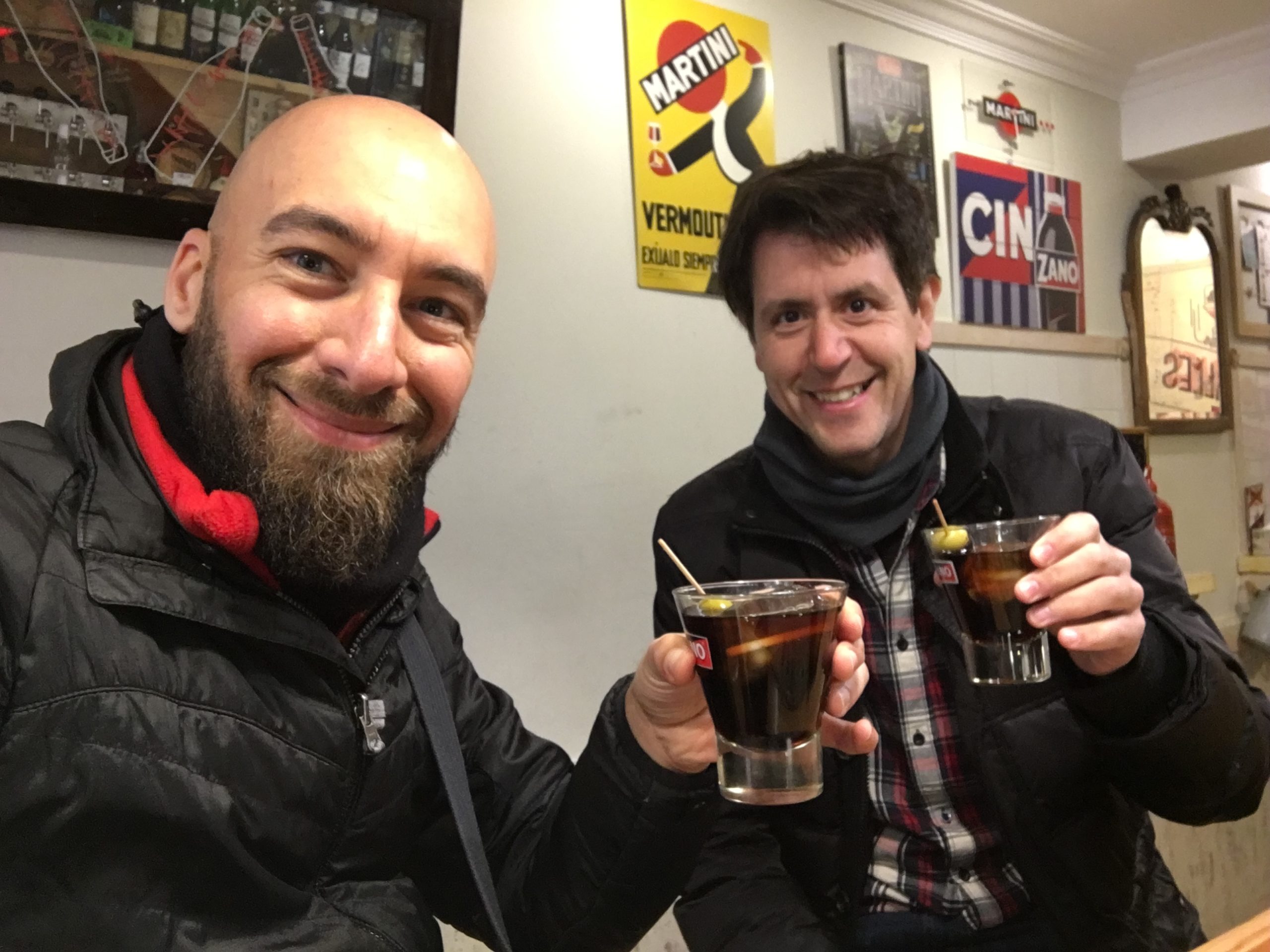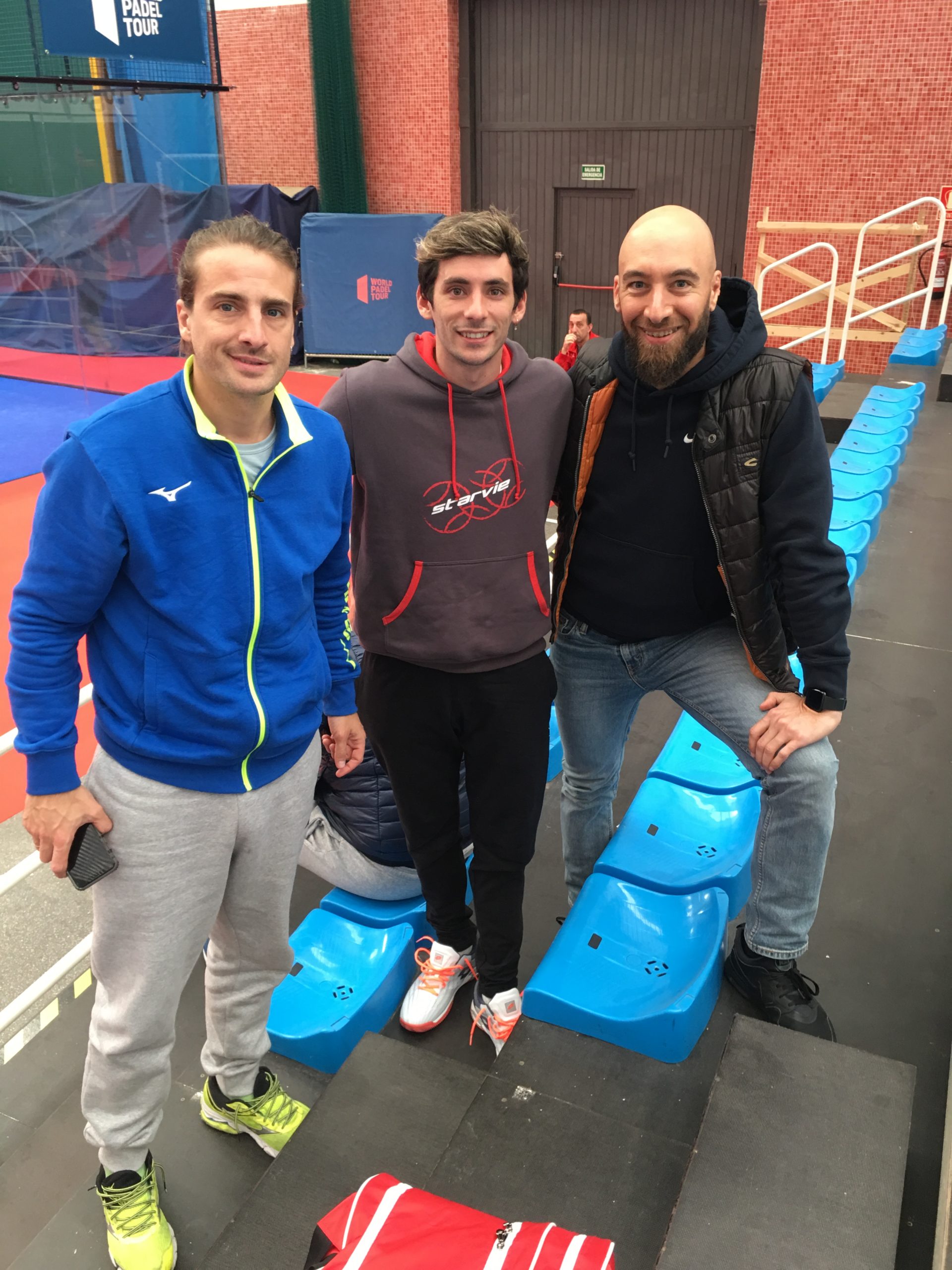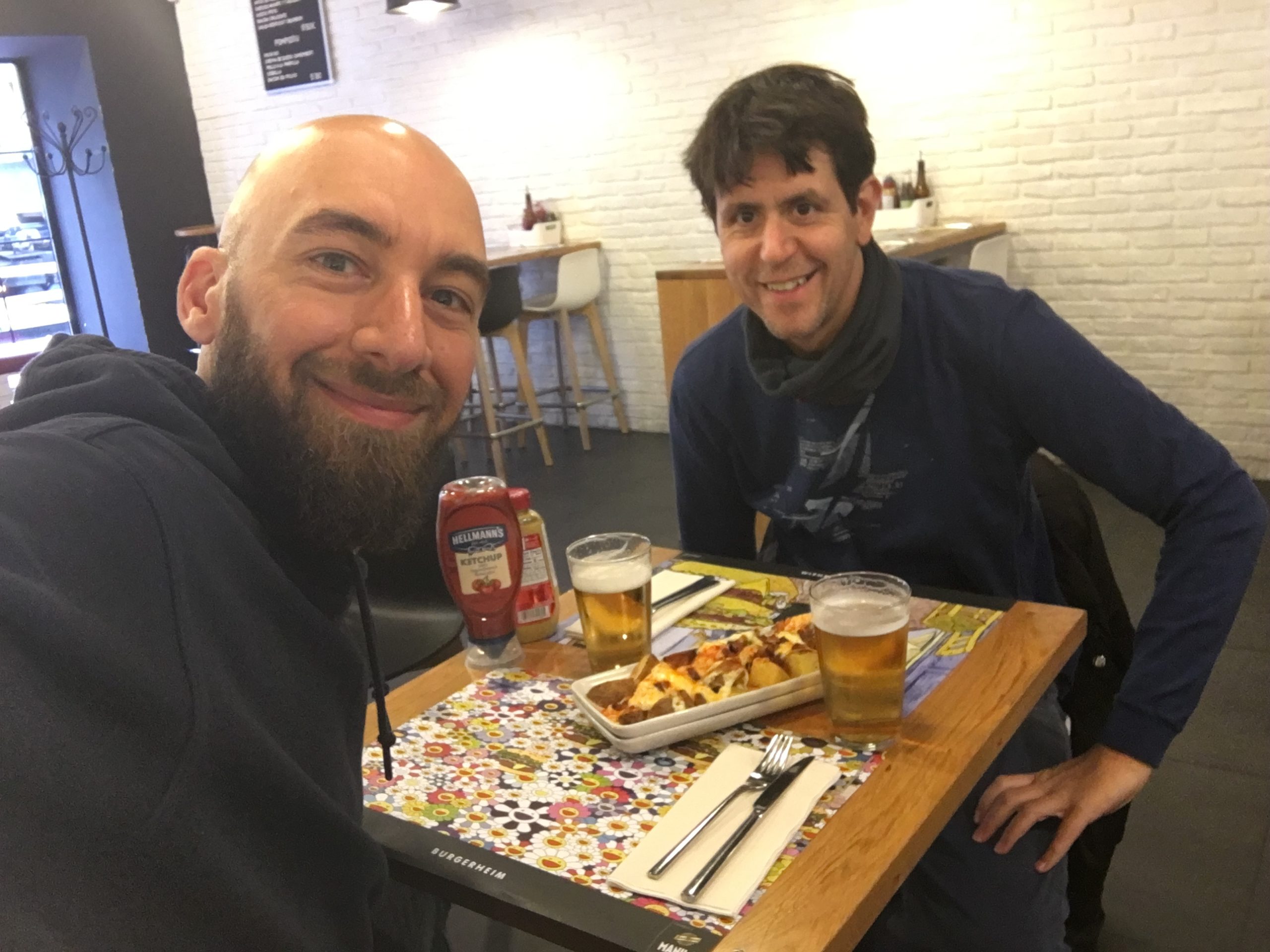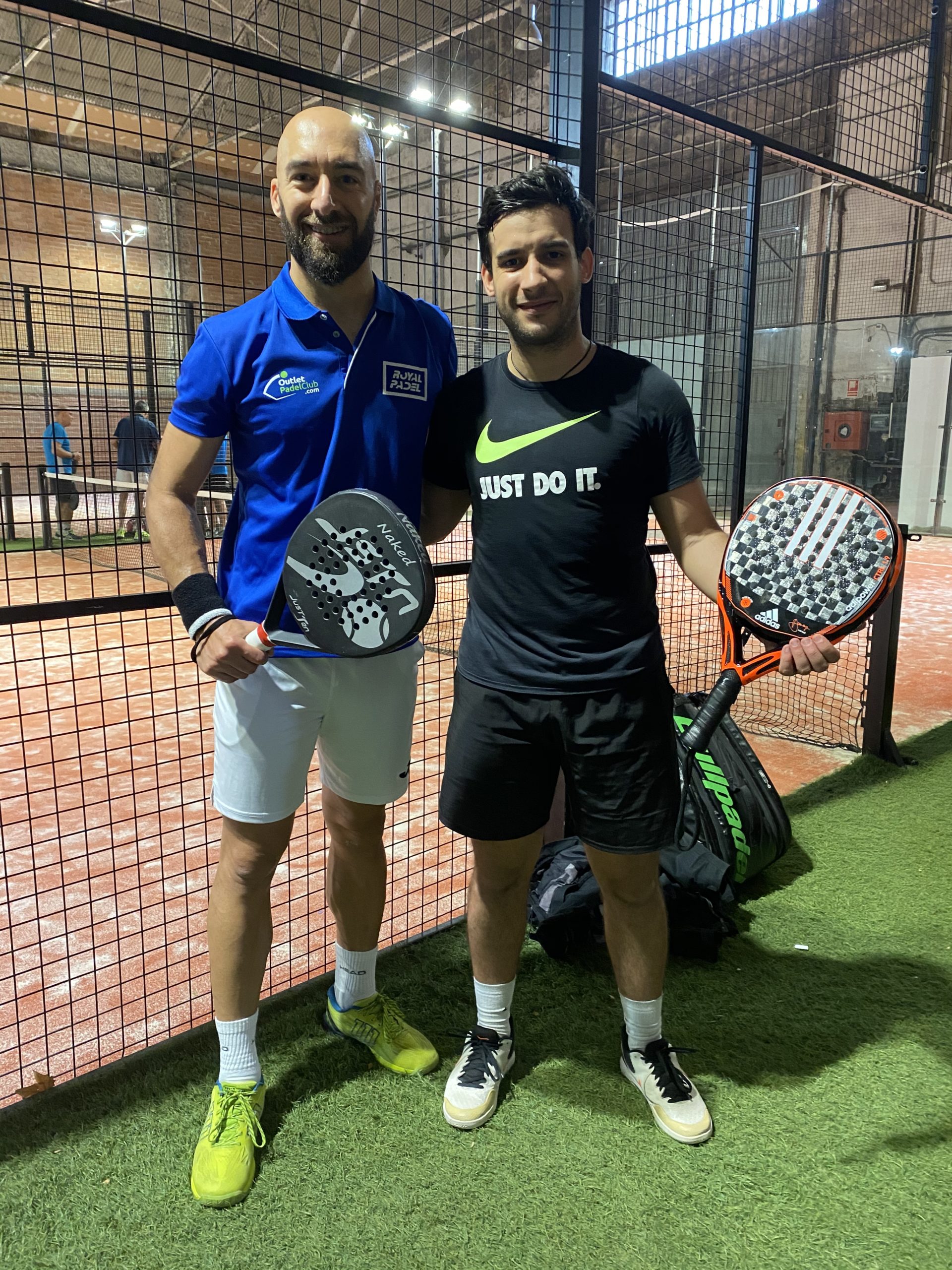 Watching these two tournaments was great fun and I was in great company too. I really enjoy traveling and combining that with watching sporting events, whether to watch and learn or to play myself, as I did last year when I went to Andorra and Lisbon.
Padel lessons of the year
So this has been a long and interesting year full of good lessons for me. To summarise, here are the key lessons learned.
A partner who can give indications is very valuable
Playing with a partner who is much better is a recipe for disaster
Know your goals and plan to achieve them
Learning how to play tennis can help your padel game
It takes time to become a well-rounded player
It's better to be active in many ways rather than focus solely on one sport if your main aim is health
I am closing off the year with a definitely different outlook and I am no longer looking at padel as a mission to succeed in but rather a sport (among several others) that I play to enjoy myself and provide feedback for my physical training as well as an outlet for physical performance expression.