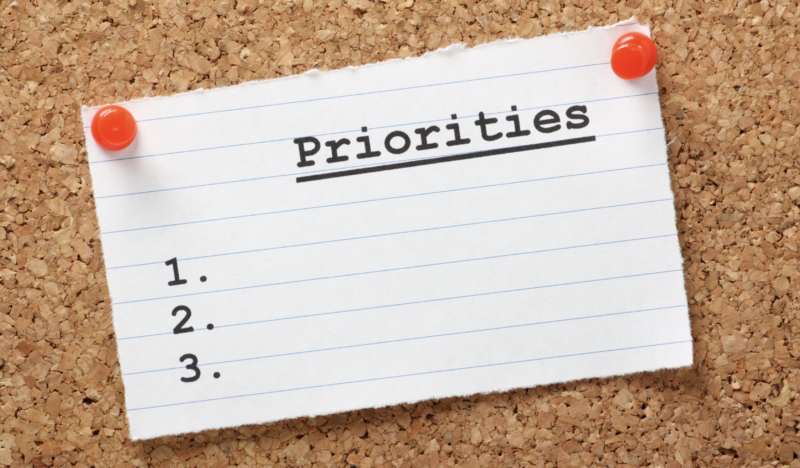 One question that I've ruminated on a lot (as in, years of internal thought, research, etc) is how should I spend my time.
I've always had this feeling that we don't give too much importance to this question, and fall into well-defined societal templates without much care.
Over the years, I've realized that the question does not involve endless productivity exercises and extremes of lifestyle design and optimization.
It really boils down to what my priorities are.
That might seem like an easy answer, but it was quite a struggle to get to the bottom of it and be honest enough with myself to come up with three main priorities.
Anyway, here they are:
Health and Fitness
Relationships
Wealth Generation
Learning and Hobbies
With those in place, it's very easy to know what I need to do every day in order to feel fulfilled and satisfied.
Within the health and fitness domain, my main objectives are strength, flexibility and injury prevention. With those covered, I also cover the cardio and play needs through playing padel and tennis. Being in good health and physical shape keeps me lucid and positive, and thus able to reach out beyond myself and move on to my second priority: relationships. I need to train with specific objectives in mind, using the deliberate practice theory.
Hopefully, we all know how relationships are essential to leading a good life. The saying no man is an island really is true. I'm not talking about constantly being surrounded by people, but about cultivating deep relationships with at least 5 people in our lives. I know who those 5 people are and make sure that my bond with them stays strong. Of course, when you have kids this point becomes even more important.
And my third priority is wealth generation. Generating wealth in various ways keeps my mind alive and excited. I've always been interested in business and ways I could provide value to the rest of society and in so doing generate wealth for my family. It's not that much fun being very healthy and having great relationships when you can't provide for your family and enjoy fine things in life like a comfortable and relaxing home, good food and drink, travel, etc.
My fourth priority is learning and hobbies. I am always learning something new, maybe languages, how to draw, playing some instrument, or just reading about new topics such as history or science. This keeps my mind active and my knowledge always growing.
Be sure to be completely honest with yourself about whatever your priorities might be, and don't let others' expectations define your priorities and the way you live.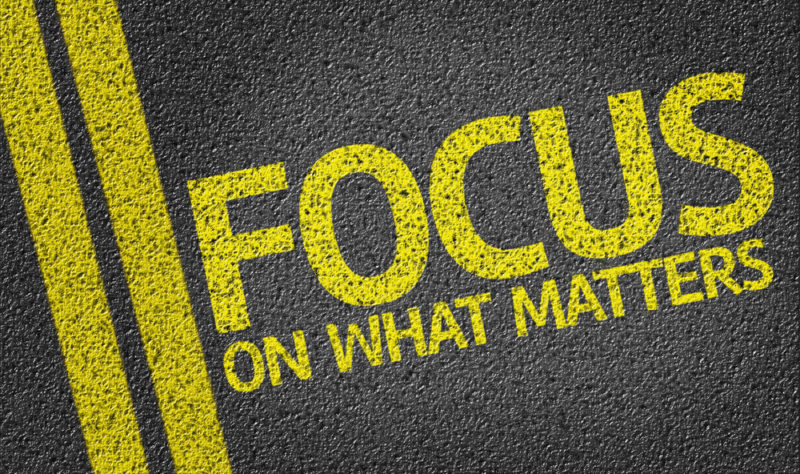 I've recently come to a very important realization that has revolutionized my approach to productivity and really my life in general.
I frequently used to feel overwhelmed by the opportunities I have around me and the stress to be successful and do all the worthwhile activities that I have the opportunity to do. The problem is that there never is enough time in a day, and that leads to anxiety and a sense of having missed out on something great and instead spent time on something less useful.
Here's an exercise that I started doing periodically, and it really is the starting point to living a great life.
Imagine you had infinite financial resources and time to do whatever you want. What would you do? I make a list of all the things I want to do, and categorize them into daily, weekly, and less frequent things.
Here are some examples:
Daily
Meditation
5 hours of work
Studying languages
Reading a book
Weekly
Calling friends and family
Cooking a new dish
Cycling day with my wife
Attending meetups
Occasional
Short (1 week or less) trips to other countries
Research and shopping
The fastest way to gain control over your time and eradicate this sense of overwhelm is to eliminate everything you can and have a proper framework for saying Yes to the right things and No to the wrong things.
I do my best to follow Derek Sivers' advice on this: No "yes." Either "HELL YEAH!" or "no."
As Steve Jobs said during Apple's WWDC in 1997, there are situations where "the total is less than the sum of the parts". Apple was doing too many things and failing as a company before he was put back into the driving seat. His biggest move was to ditch many of the projects (a painful exercise) and focus on a very limited number of products that could really revolutionize the market and Apple's fortunes. The result of that was legendary products such as the iMac and iBook.
"People think focus means saying yes to the thing you've got to focus on. But that's not what it means at all… It means saying no to the hundred other good ideas that there are. You have to pick carefully… I'm actually as proud of the things we haven't done as the things we have done. Innovation is saying no to 1,000 things" – Steve Jobs
What all this boils down to is the act of starting from zero and imagining that you have infinite resources, then start noting down what you would spend your time on. Of course, the resulting list will probably include things that you really enjoy or that give you a lot of benefits in return.
So the act of thinking in terms of infinite resources helps to clear your mind from any judgments and artificial walls that might be preventing you from committing to doing something. On the other hand, the fact that you focus on eliminating distractions and judiciously choosing which items to put on your list will make sure you have a limited list of things to focus on. When a new distraction comes along, you will most probably have already thought about it and discarded it in favour of more important things, so you can quickly dismiss it before it starts eating into your day and mind space.

Here's an interesting question I came across:
What do you see as unimportant and don't spend time on that a lot of other people see as important and spend a lot of time on?
I love these kind of questions as they let me reflect on the way I behave and perhaps find things that I should change. This is quite a loaded question and is framed within the context of the lives of the majority of people living in the West.
Here's my list:
Social media (except for Twitter ~10 mins a day)
Religion
Discussing mainstream news
TV (I do watch a few thought-provoking series though)
Celebrity culture
Daily stock/crypto prices
Politics
Group discussions (I prefer deep 1-1 conversations)
Commuting during rush hours
On the other hand, there are also a number of things that I spend a lot of time on that a lot of other people probably don't. Here's a few I thought of:
Researching restaurants to try out
Practicing sports (mostly training and playing padel)
Health (education, check ups, physiotherapy)
Travel
Learning languages
Reading
Meditation
Education
Blogging
Journaling
Tidiness (keeping possessions organized and clean, data backups and organization)
On occasions when I want to make a major purchase I will spend an inordinate amount of time on research, which might not be that optimal. On the other hand, I do enjoy the process of research and educating myself about the product I'm planning to buy, and I feel it makes my appreciation of the product I end up getting.
Perhaps after spending some time reflecting on this question, it's worth reading about the five most common regrets of the dying.
Here's what the majority say:
I wish I'd had the courage to live a life true to myself, not the life others expected of me.
I wish I hadn't worked so much.
I wish I'd had the courage to express my feelings.
I wish I had stayed in touch with my friends.
I wish that I had let myself be happier.
I guess it's well worth rethinking how you spend your time in the light of these regrets of the dying.
What would your lists look like?
Your Life in Perspective
Here's a very interesting thread from the Twitter account @Kpaxs. It really makes you think about how we spend our time here on earth.
---
You sleep for thirty years without opening your eyes.
You spend seven months having sex.
For five months straight you flip through magazines while sitting on a toilet.
You take all your pain at once, all twenty-seven intense hours of it. Bones break, cars crash, skin is cut, babies are born. Once you make it through, it's agony-free for the rest of your afterlife. But that doesn't mean it's always pleasant.
You spend six days clipping your nails.
Fifteen months looking for lost items.
Eighteen months waiting in line.
Two years of boredom: staring out a bus window, sitting in an airport terminal.
One year reading books.
Two weeks wondering what happens when you die.
One minute realizing your body is falling.
Seventy-seven hours of confusion.
One hour realizing you've forgotten someone's name.
Three weeks realizing you are wrong.
Two days lying.
Six weeks waiting for a green light.
Seven hours vomiting.
Fourteen minutes experiencing pure joy.
Three months doing laundry.
Fifteen hours writing your signature.
Two days tying shoelaces.
Sixty-seven days of heartbreak.
Five weeks driving lost.
Three days calculating restaurant tips.
Fifty-one days deciding what to wear.
Nine days pretending you know what is being talked about.
Two weeks counting money.
Eighteen days staring into the refrigerator.
Six months watching commercials.
Four weeks sitting in thought, wondering if there is something better you could be doing with your time.
Three years swallowing food.
Five days working button.
Our life is split into tiny swallowable pieces, where moments do not endure, where one experiences the joy of jumping from one event to the next like a child hopping from spot to spot on the burning sand.
---
Here are some other posts that help put a perspective on the time we have here on earth: