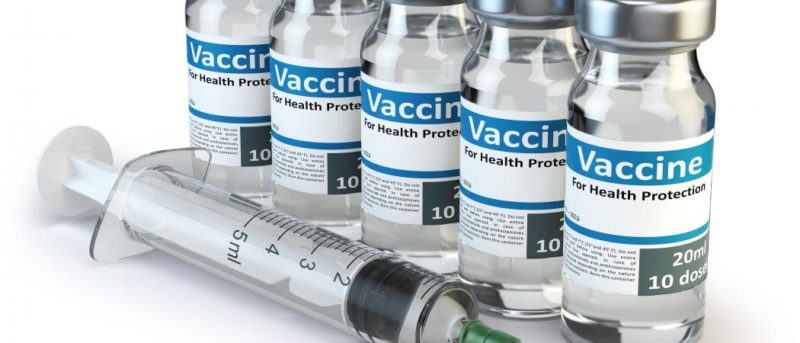 Important notes before you start reading this post:
I've been doing this research for some time and it has taken way longer than I anticipated as I went further down the rabbit hole. I've decided to publish this post with what I have so far, but this is in no way my final opinion. On the other hand, I hope that I'll get some intelligent comments that will help convince me in a better way, because at the moment I haven't been able to come to definite conclusions from the materials I've gone through. I do continue to go through sources daily so it's a work-in-progress.
Health systems vary widely from country to country. What I say about doctors and pediatricians in this post might not apply to your country or community, so I'd rather not go into discussions on that topic. If I write something here it means that I have experienced it multiple times, but I won't go into a lot of details of which country or which hospital/doctor etc. it was. If you live in a place where what I mention is not a problem, then consider yourself lucky.
The issue of vaccines and anti-vaccination campaigns has recently caught my attention, and so, as I'm prone to do whenever I come across a contentious topic, I decided to start investigating myself to try to come to an educated decision on the subject.
In this post, I'll be recording my thoughts and opinions as I go through the materials. If anyone has any suggested reading on the topic I'd love to hear about it.
First, some terminology:
The terms vaccination and immunization don't mean quite the same thing. Vaccination is the term used for getting a vaccine, that is, actually getting the injection or taking an oral vaccine dose. Immunisation refers to the process of both getting the vaccine and becoming immune to the disease following vaccination.
I've always taken the required vaccines, and I never gave it a second thought. However lately I've come across the pro-vax vs anti-vax movements through some documentaries that caught my attention, and I got interested in the topic. I have to say that it can be really hard to find the truth, especially since I am not a scientist nor do I have a medical background.
As I typically do, the first step for me was to see what people I trust think about the topic. I have an informal list of people who I know or whose podcasts/books etc I consume regularly, and I trust their research methods and logic. Many of them have kids and they have done their own research on the topic. The result of this exercise was almost unanimous in favor of vaccines. Some were concerned but eventually decided that the risks of not vaccinating are too great, so this first round was concluded in favor of vaccines.
At this point, I should say that I think it's ridiculous to be pro or against vaccines, as in a blanket statement. I think a healthy dose of concern and apprehension is valid when injecting anything into your body or that of your kids, but you should always start with a blank slate without any biases when doing such research. I see way too much emotion being brought to the table from both sides and I don't think it helps at all.
It turns out that countries have different schedules for vaccination, with the USA being one of the most aggressive.
Says the CDC:
In the USA, the CDC (Centers For Disease Control) recommends getting 29 doses of 9 vaccines for kids until the age of six. There are currently no federal mandate for vaccinations but each state in the US currently has laws requiring certain immunizations for children to be able to enter public school. The CDC feels the pros of vaccinations outweigh the cons by helping to prevent communicable diseases such as rubella, diphtheria, smallpox, polio, and whooping cough. Due to the shots provided, these diseases are now prevented by vaccination and millions of children's lives are saved. Vaccines also cost less in time and money to obtain than infectious diseases cost in time off of work to care for a sick child, potential long-term disability care, and medical costs.
As part of my research, I watched a few documentaries, here are my thoughts on each of them:
The Truth About Vaccines – I had high hopes before watching this one, and I did learn quite a lot about vaccines. Unfortunately, the appearance of people like Andrew Wakefield and Joseph Mercola undermined the whole series. I did like some of the characters in the series, who came across as totally genuine, although they might be mistaken in their claims. The ones I liked most were Paul Thomas (author of The Vaccine-Friendly Plan), Jennifer Margulis and Suzanne Humphries.
Bought – Big claims but it didn't really convince me as it was quite obviously in the anti-vaccine camp.
Trace Amounts – Make up your own mind after also reading this rebuttal of the claims in this documentary.
I think it's now time to address some common questions that almost everyone who is doing research on the topic will come up with. The answers to these questions come from research I've done on sites that are in favor of vaccination, people who are against might dispute some of the claims below.
How does immunization work?
All forms of immunization work in the same way. When someone is injected with a vaccine, their body produces an immune response in the same way it would following exposure to a disease but without the person getting the disease.
If the person comes in contact with the disease in the future, the body is able to make an immune response fast enough to prevent the person developing the disease or developing a severe case of the disease.
What is in vaccines?
Some vaccines contain a very small dose of a live, but weakened form of a virus. Some vaccines contain a very small dose of killed bacteria or small parts of bacteria, and other vaccines contain a small dose of a modified toxin produced by bacteria.
Vaccines may also contain either a small amount of preservative or a small amount of an antibiotic to preserve the vaccine. Some vaccines may also contain a small amount of an aluminum salt which helps produce a better immune response. This is also referred to as an adjuvant.
How long do immunizations take to work?
In general, the normal immune response takes approximately 2 weeks to work. This means protection from an infection will not occur immediately after immunization. Most immunizations need to be given several times to build long-lasting protection.
A child who has been given only one or two doses of diphtheria-tetanus-acellular pertussis vaccine (DTPa) is only partially protected against diphtheria, tetanus and pertussis (whooping cough), and may become sick if exposed to these diseases. However, some of the new vaccines, such as the meningococcal C vaccine, provide long-lasting immunity after only one dose.
How long do immunizations last?
The protective effect of immunizations is not always lifelong. Some, like tetanus vaccine, can last up to 30 years, after which time a booster dose may be given. Some immunizations, such as whooping cough vaccine, give protection for about 5 years after a full course. Influenza immunization is needed annually due to frequent changes to the type of flu virus in the community.
Is everyone protected from disease by immunization?
Even when all the doses of a vaccine have been given, not everyone is protected against the disease. Measles, mumps, rubella, tetanus, polio, hepatitis B and Hib vaccines protect more than 95% of children who have completed the course. One dose of meningococcal C vaccine at 12 months protects over 90% of children.
Three doses of whooping cough vaccine protect about 85% of children who have been immunized, and will reduce the severity of the disease in the other 15%, if they do catch whooping cough. Booster doses are needed because immunity decreases over time.
Why are there so many vaccines? Can I spread them out so my child doesn't get so many at once?
Parents often ask about spreading out immunizations so the child doesn't get as many at once, but there is no medical or safety advantage to this.  It is safe to give many immunizations on the same day.  The disadvantage of spreading them out is more visits for shots.
Most physicians, nurses and medical assistants will tell you that they'd rather upset a baby one time with several shots given quickly rather than multiple times with one shot per visit.
Why would a newborn need a HepB vaccine if the parents don't have the disease?
As long as the mother and father have tested clear for hepatitis B, and the baby doesn't need blood transfusions, then it really isn't necessary until later in life.
How can a baby contract Hepatitis B?
at birth from their infected mother
by blood exposure to minor breaks in the skin or mucous membranes
by sharing personal items used by an infected person (eg. toothbrush or razor)
from food that was chewed (for a baby) by an infected person
by being bitten by an infected person
Since there is a lot of worldwide immigration and it is not always possible to rely on the parents' test results, and given the risks of the disease, it has been considered safer to offer it to all newborns. Conclusion: It's a good standard practice, but not necessary for everyone. As a parent, you can delay the vaccine till later in life; most people who delay it eventually take it in teenage years since they typically become sexually active around that time.
Further Notes on the Research I've Done So Far
If you try researching the topic, you might come across the Vaccine Safety Commission. They clearly have an agenda and are very one-sided. They also only mention 50 unpublished papers, even though these are published works that can be found on PubMed and other websites. The AAP may have chosen not to include them, however, this is most likely based on something else, such as the study being evaluated as low quality or not meeting their criteria. Also, the AAP is only one society, many others like the CDC or European Commission may have looked at them.
Here are some studies that I found particularly interesting so far:
https://www.ncbi.nlm.nih.gov/pubmed/24814559 — this is a really good meta-analysis on vaccines and autism. A meta-analysis is the highest level of research as it combines the results from multiple studies in order to increase study power, have a greater sample size, and try and resolve the issues that individual studies have.
https://www.ncbi.nlm.nih.gov/pubmed/29668817 — the results section of this paper mentions some of the chemicals people are typically concerned about e.g. Formaldehyde.
https://www.ncbi.nlm.nih.gov/pubmed/28876765 — very good review of the risk-benefit relationship for each vaccine.
https://www.ncbi.nlm.nih.gov/pubmed/28671426 — this article talks about adverse events to vaccines and gives statistics on how likely it is to occur (e.g. DTAP would be 1 per 1,000,000 doses given).
https://www.ncbi.nlm.nih.gov/pubmed/20450324 — I just found this one interesting. It's a lighter article about the reasons parents often chose not to vaccinate but written by scientists rather than the media.
https://www.ncbi.nlm.nih.gov/pubmed/28102992 — an article on autism and what current research is finding may be a trigger e.g. air pollution.
https://www.ncbi.nlm.nih.gov/pubmed/24995277 — this article sums up over 150 studies done on the safety of thimerosal. Although it's no longer in use in vaccines, it's still relevant. Note that Influenza (flu) vaccines are currently available in both thimerosal-containing (for multi-dose vaccine vials) and thimerosal-free versions, so you have the option to take the one not containing it.
https://www.ncbi.nlm.nih.gov/pubmed/25862449  — more about thimerosal.
My Criticisms of the Vaccination (and Medical) System
I don't think it's right that we have a situation where many pediatricians have little knowledge of the ingredients in the vaccines that they are administering. This is a fault of the educational and health system but I also think that they should do their own research anyway and know their stuff better.
I also think that most doctors should explain why each vaccine is needed and what it contains to interested parents. Gone are the days when people were expected to blindly trust doctors, however, it's still rare to find doctors that give you the time to ask questions and engage in a dialogue with their patients. Most are content with filling up their days with 15-minute slots that are worth X amount of euros/dollars each and that's what they care about more than the patient.
I've also seen some excessive demonization of those who appear in documentaries deemed as anti-vaccination propaganda. While some activists clearly have little scientific knowledge, others do express legitimate concerns. Unfortunately, the fact that everyone is labeled purely pro or anti-vaccinations makes it very hard to find the truth.
With regards to what is loosely termed alternative medicine, while there is definitely a lot of fakery and rubbish in this space, it is also true that there are some excellent doctors who are not considered part of the mainstream but do excellent work. Patients many times end up at these doctors when mainstream medicine fails to give them any solution.
I have personal experience of this myself. A few years back I had a sudden onset of a very rare condition that was really debilitating in my daily life. I tried going to several expert doctors but they all said I'm fine and that there is nothing they can do to help. Some of them also insinuated that it was just in my head and I was inventing the issues.
I had done a lot of research on the topic and went armed with research papers and all the best material on the subject, but even though it was the first such case they were encountering, they did not even look at the academic information I was trying to show them. It all boils down to lack of time and greed for money. They did not want to spend time looking into my condition because they weren't familiar with it, and they could make easier money with other patients who had more familiar diagnoses.
In the end, I had no other option but to try alternative practices to try to heal myself. Luckily, I managed to fix my issue in a few years' time, and although I can't say what specifically worked to heal it, I can certainly say that I found zero compassion and solutions in mainstream medicine.
In alternative medicine, I at least found honest doctors who showed some empathy and tried to understand what I was going through and help based on their own expertise. I'm recounting this to help you understand that it is never a black and white situation. We can't say that mainstream Western medicine is all full of greed and bad pharma, but we also can't say that all alternative medicine practices are useless either.
The same goes for vaccines. While I think that vaccines are by and large a good thing, there are still some valid concerns that need to be addressed intelligently by parents who ultimately have to take the final decision and shoulder the responsibility of the consequences.
It is obvious to me that public policy and promotion by health officials is geared towards the average parent who might not be so knowledgeable about health and vaccines. For example, in the case of HepB, they prefer vaccinating everyone when they are babies since they don't have to worry later on in life.
If they wouldn't do that, they would be relying on parents educating their children in their teens and making sure they get the HepB vaccination before they engage in sexual activity. There would be a serious drop-off in vaccination rates compared to vaccinating when they are babies. People forget to do it, don't have time, or don't get the education on the topic, resulting in not getting the vaccination.
This type of thinking by authorities can be seen in other areas of healthcare. For example, in many countries in public hospitals and primary care centers, children running even the slightest fevers are immediately given paracetamol or other fever-reducing drugs, when they could have easily been cared for by their parents using natural methods until the fever runs its course.
Another thing to think about is the gratuitous use of paracetamol and ibuprofen for every little ache and pain. I have experience of extended use and prescription of these two drugs in Malta and Spain, and while there are cases where they are genuinely helpful, I don't think it's great that whenever we have a niggle like a light headache we pop two panadols and be done with it. Why don't we think what the underlying cause of the headache is and deal with that first? Here in Spain paracetamol and ibuprofen are freely suggested to pregnant women too, although there are studies that should make us think twice (no 100% conclusions yet and it will be hard to prove) and take a more cautious approach.
Another interesting way of thinking about vaccines is to consider vaccines that have been administered for 30 years plus. We have had ample time to see the effects of these vaccines, so if there would have been any serious side effects they would have become public knowledge by now. People who are concerned about such side effects sometimes use this metric to decide whether to administer each vaccine or not to their children.
Conclusions?
I will continue updating this post in the coming weeks and months with more information as I continue researching and forming my opinion.
At this point, I don't have any hard and fast rules to suggest. As I said this is a very complex topic fraught with lots of emotionally-driven material and elements that are impossible to prove one way or another. I'll continue reading about the subject but I would love to gather some informed opinions in the comments section.
Further Reading
Other Health Resources
If you have any other resources that you think I should check out please let me know in the comments section. I am hoping that we can avoid emotion-charged comments and be constructive in order to find some real truths.