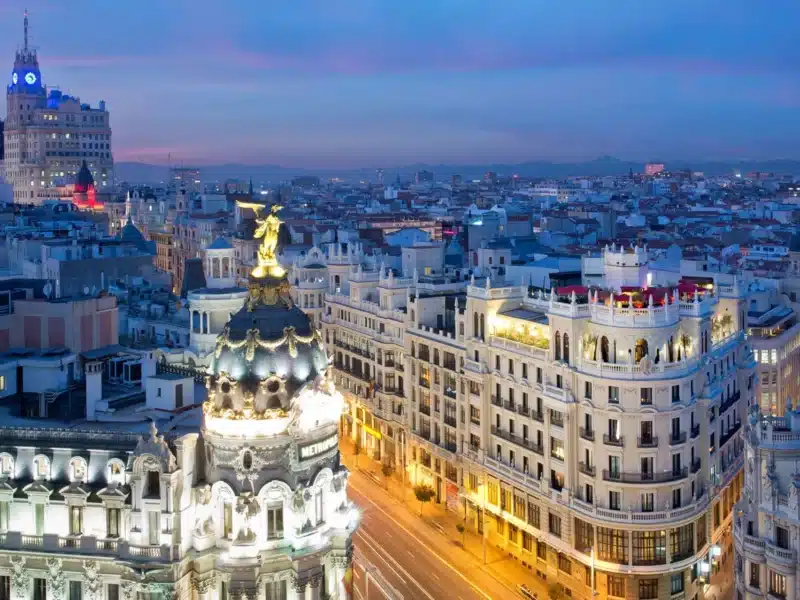 Madrid is one of my favorite cities in the world, and I always love to visit and explore it from different angles, mostly depending on whom I'm visiting with.
Here are some ideas for a 3-day visit.
First of all, how to get to Madrid. If you're in Barcelona or one of the major Spanish cities, I would recommend taking a high-speed train. There are several companies operating high-speed trains, for example, you can get to Madrid from Barcelona in just 2.5 hours.
I typically use Omio to find all the options, then select which one I like best. I consider the time, cost, and type of seating. When traveling alone, I like to use AVE's silent carriages, while when with family I prioritize seating around a table for 4 people. All of the train options allow you to take a foldable bike, so taking my Brompton with me is not an issue. I always take it when I'm traveling alone as that's my favorite way of exploring a city.
If it's your first time in Madrid, a good idea to familiarise with yourself with the city is to take a free walking tour or buy a ticket to the hop-on hop-off buses, which have two routes that show you the main parts of the city in comfort. With the hop-on hop-off buses you get the extra benefit of not needing transport, since the buses are likely to include stops at most attractions you'll want to visit.
If you're a football fan, then a visit to the Real Madrid and Atletico Madrid stadiums can easily take up one day.
For art and culture, I recommend grabbing an Art Walk ticket for the three main art museums you can find in Madrid: Museo del Prado + Museo Reina Sofía + Museo Thyssen. These three take up at least one whole day.
In the evenings, watching a flamenco show is a great option. I skip the dinner options and eat elsewhere, so I can focus on the show itself. Flamenco is quite intense, so it just doesn't feel right to me to be eating while watching such a show. A drink, on the other hand, pairs perfectly well.
These are the best locations to watch flamenco:
As for restaurants, here are some recommendations: