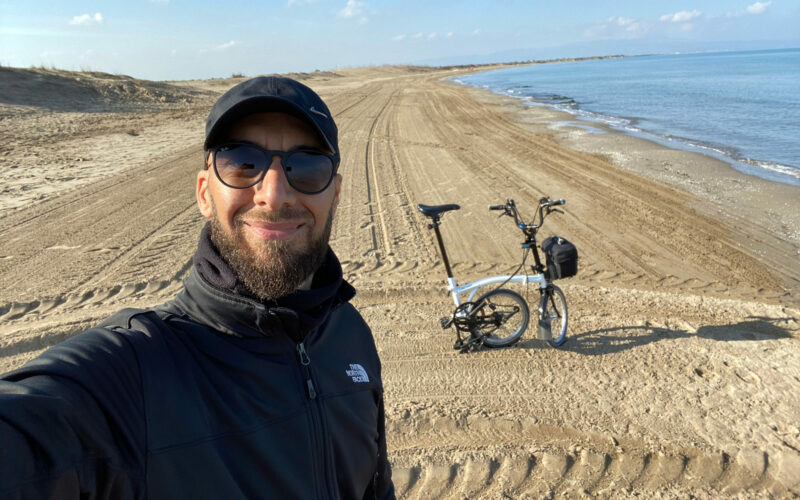 I'm a big fan of Brompton bikes and own several of them. On this page, I'll be listing a few of my favorite resources and products.
Youtube Channels
Blogs
Maintenance
Books
Modding Shops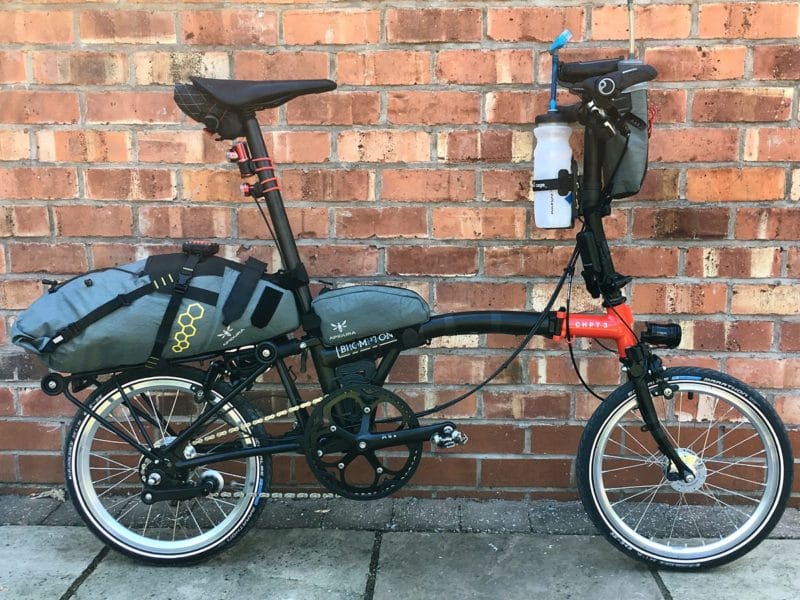 Touring
Top Articles
My Favorite Mods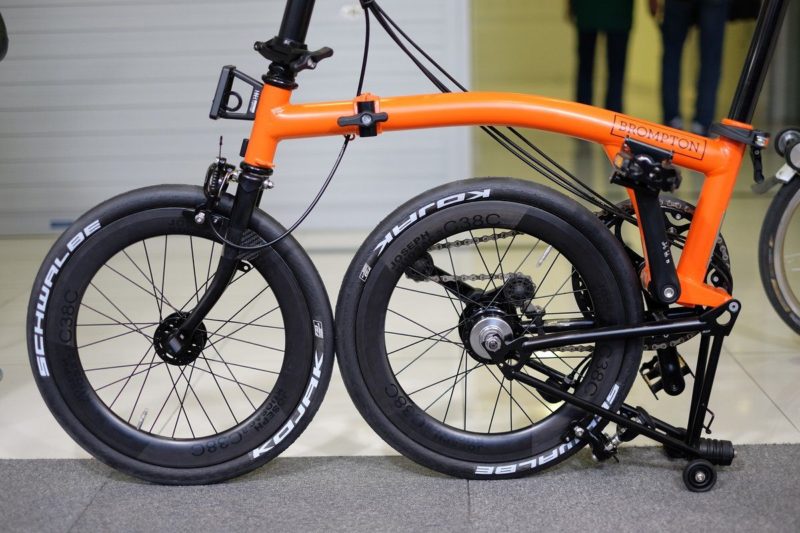 Guide to General Brompton Maintenance
It's important to have a good set of tools if you want to do your own maintenance on a Brompton. In big cities like Barcelona, you will find several shops with expert mechanics that you can trust, however I find the process of modding and maintaining a Brompton to be a very satisfying endeavor, so I do like to do most of the maintenance myself. I still take the bike in once a year or so so that I can have the pros look at it and make sure I haven't overlooked anything, but these are trustworthy bikes that don't really require much maintenance anyway.
The first thing I did was buy the Brompton toolkit, which is handy to just put in the frame and take with you on any ride. The Brompton pump is not great but will do in emergency situations. Better options are available from Zefal if you want an upgrade. I've also bought electric pumps from Xiaomi and Cycplus. Both are great products. I keep one at home for topping up the Brompton's tires once a week, and the other one in the car for emergencies. I also have a Lezyne Classic Floor Drive pump at home.
For cleaning I bought the Muc-Off 8 in 1 Bicycle Cleaning Kit as well as some mechanic gloves to keep the grease off my hands. A floor mat is essential if you're doing the cleaning and maintenance at home. The Park Tool PCS 10.2 stand is what I trust in holding my Bromptons steady while I do the maintenance and modding tasks.
I also like to have a good set of Allen keys around. Some good options are Bondhus, Mannesmann, Bosch, Inbus. I've personally owned the Mannesmann and Inbus and found the Mannesmann set to be sturdier. You won't need any Torx keys for maintaining a Brompton, but you might need them on other bikes such as mountain bikes, so it's good to have them too. Typical parts that would use a Torx are the crankset. If you want a portable folding set get the Bondhus GorillaGrip.
Next, I also like to have a Torque Wrench.
Some Brompton users think this is not an essential tool, but the Brompton manual on page 13 clearly states the torque to be used on different parts of the bike, so I like to follow that chart. The chart indicates a range of 3-30 for all the tightening that needs to be done on a Brompton. Hence we would need to find a tool with this range capability. Unfortunately, it's impossible to find a wrench with that high of a range. So you will need to get several.
It's important to get a bike-specific one because most general (car) ones don't go down to a low enough torque setting for certain 'use cases' on your bike. A bike torque wrench will go down to 2Nm whereas many car ones won't go below 25Nm.
Those low force settings are for tightening more delicate components such as carbon seat posts, where you may be looking to tighten to a point that's not a great deal more than 'finger tight'.
A bike-specific torque wrench will generally be sold with the appropriate Allen key (or hex key) heads (or sockets as they seem to be called) for use on a bike.
For the ranges above 20 you can either get a big wrench (not a convenient thing to have around in a small apartment) or go for torque keys that come with a specific torque preset.
The Roeam is a wrench that many people use. It's a generic Chinese wrench and can be found marketed under different brands. I don't really trust it though, so I would recommend the Topeak D-Torq wrench (1-20Nm), Topeak Combotorq (limited to 3-12Nm), Park Tool TW-5 (3-15Nm and you need to buy extra bits).
Don't use your torque wrench to undo stuff as it can ruin the calibration of the wrench. Also, wind the wrench back to zero when you're done with it, again to keep its accuracy intact.
For cleaning the chain I use a Park Tool plus some chain cleaner from Decathlon. Once a week or so I spray the chain with quick-dry chain lube, and do the same after any rainy rides.
Cleaning Your Brompton
How to clean a Brompton Chain
Here's a short guide on how to clean the chain. I use the Park Tools CM 5.3 tool.