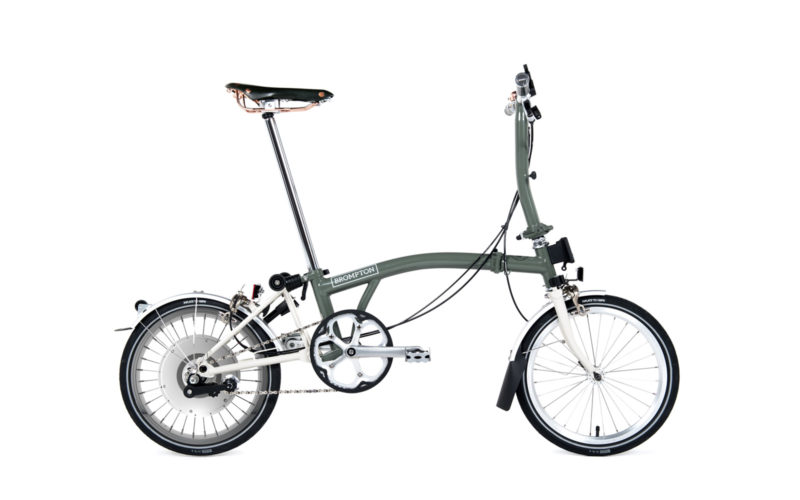 I love riding my Brompton in Barcelona and other places when we travel. In fact I've taken it with me all over Europe since it's so easy to travel with it, whether it's by plane, train or car.
It's a great means of transport, but it's also true that if you live in hilly regions it can be a challenge to use it on a daily basis as a means of transport. The same thing applies if you're not that young anymore and don't have the same energy and stamina as before.
Enter electric bikes. They're not a new concept but recent advances in battery size and capacity as well as electric motors have really made possible and driven the market for electric bikes.
The official electric Brompton is now a reality and is already being sold in the UK, albeit at quite a high price. There are however several alternatives that don't require you buying a new bike but just convert your existing one.
In this post I'll summarize the options available, and continue updating it with new developments as they happen.
I have a 6 speed Brompton that is love to convert, but I'm not fully convinced by any of the current solutions. It also seems that every year there are some significant advances in this technology and so I'm hesitant to make a significant investment now just to see something much better come out next year.

So without further ado, here are the current options. I'd love to hear from others who have already purchased such kits or the official electric Brompton and hear about their experience.
Official Brompton Electric Bike
In 2017, an Official Brompton Electric bike was finally released. In my opinion this is a very disappointing effort, especially given all the years it's been in development and the hype about it being co-developed with Williams F1. I'm not surprised that it's taking longer than expected to have it available in stores around Europe.
Swytch Conversion Kit
This started out as a Kickstarter project for regular bikes, but it is now available for many types of bikes including the Brompton. The Swytch Brompton Electric conversion kit probably the most affordable one available at the moment and you can also install it yourself if you have some know-how.
Electric Concepts Brompton Electric Conversion Kit
This is arguably the best solution out there at the moment. It costs €1,700 and has been developed by Electric Concepts in Tel Aviv, Israel. I like this one a lot since there are no wires involved, and the power is delivered from the rear wheel. Check it out on their website.
Pendix Electric Assist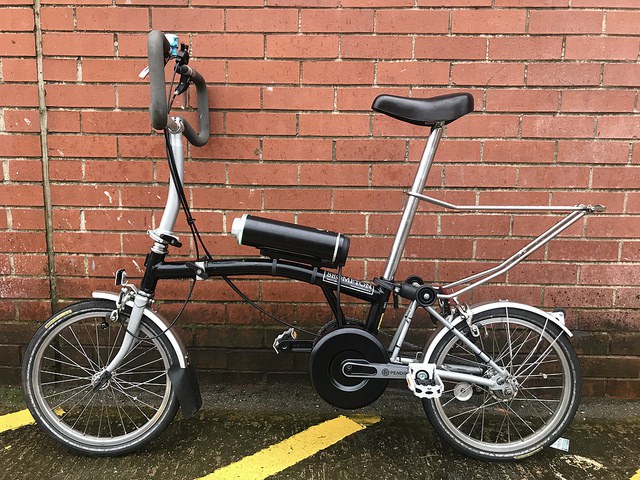 The Pendix electric assist kit is a very neat German-made system – it's a crank drive kit, but unlike most crank drives, it can be fitted to conventional frames with no modification. The battery fits to a holder that fits to the bottle bosses or other convenient mounting points. A simple control knob on the battery sets the power output, and that's it – it's beautifully simple.
Because of this, it's perfectly suited to bikes with hub gears, recumbents or any bikes where a hub motor won't fit.
Since it is a crank drive, it will work on any Brompton – no need to change brakes, wheels or gearing, no frame modifications are needed.
What are your thoughts on the electric Brompton? Would you buy an electric conversion kit for your Brompton?