There comes a time when you need to sell your baby, I am referring to your website/s of course…
So in such a time, what do you do, where do you begin? Here are the sites I recommend you visit. This also applies to when you've got some cash on hand and want to make an investment in an existing website, rather than building something from scratch.
Make sure you read my beginner's guide to buying and selling websites if you're not familiar how the business works.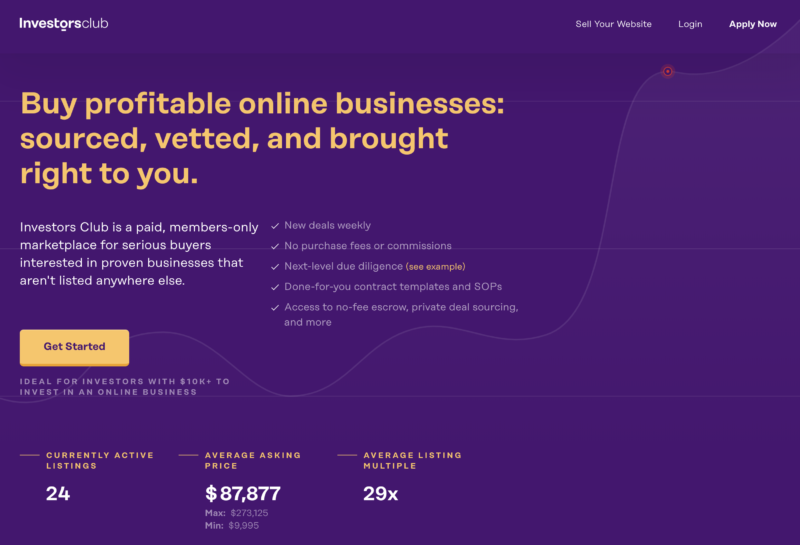 Investors Club is the newest platform of the bunch, but I really like the idea behind it. Basically, it's a pay-to-join club where all members will be able to browse all the details of the properties available to buy. There is no need to apply and sign NDAs for every project, as happens with other platforms, since the buyers here are all serious and paying money to be in the club in the first place.
There is also the possibility of investing in websites and having the Investors Club team manage the project for you, making this an ideal platform for beginner investors as well.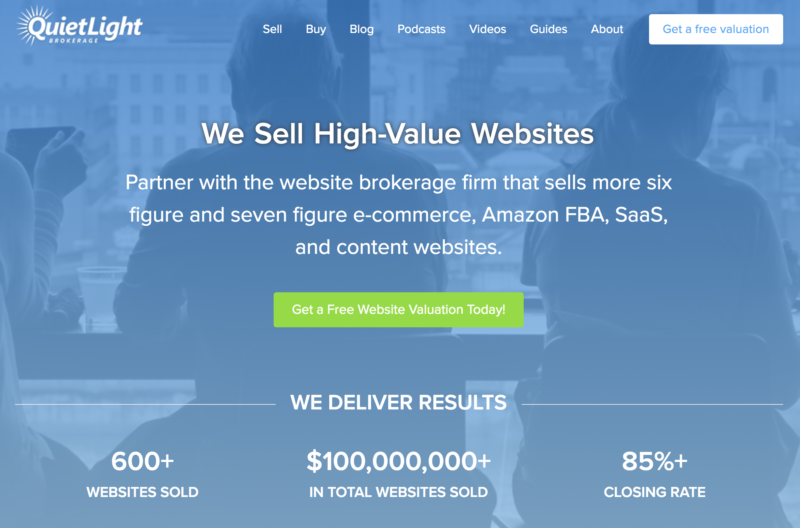 This broker specializes in sites valued at 60k to 5 million USD. They provide an excellent guide on calculating the value of your website.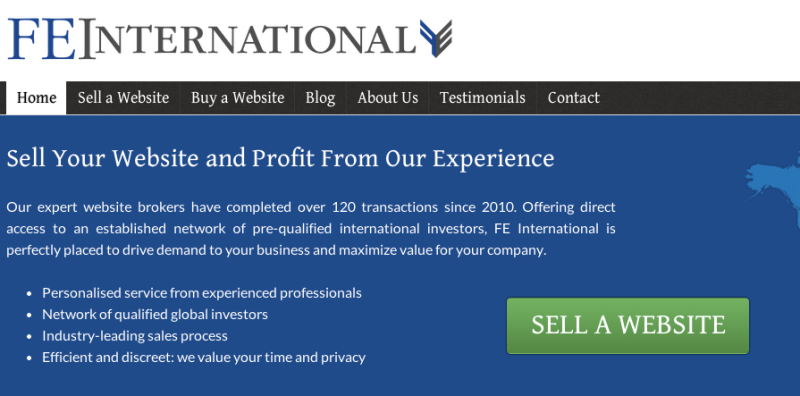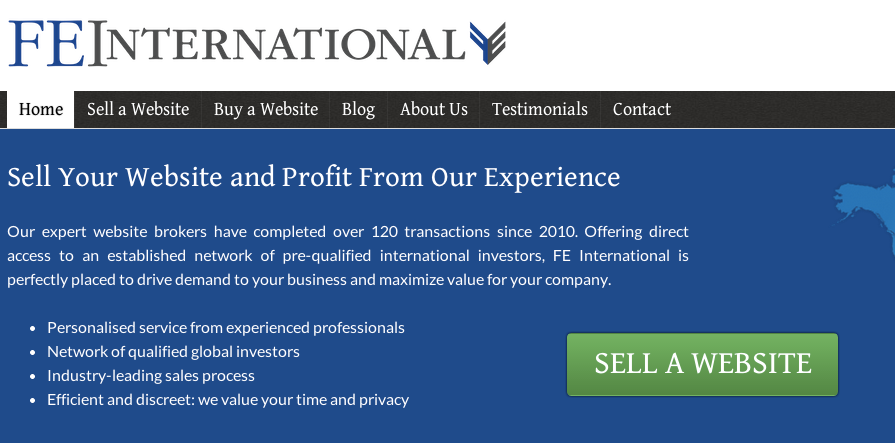 This broker specializes in mid-size deals, and is an excellent choice if you have a sub-$60,000 website to sell. They used to deal with WordPress plugin/theme businesses but I've heard that they've moved away from that as from this year.


This is an easy beginner's marketplace where anybody can list his website or even domain for sale, regardless of its projected value. It's a well-run marketplace and I've personally bought domains from here with no problems at all.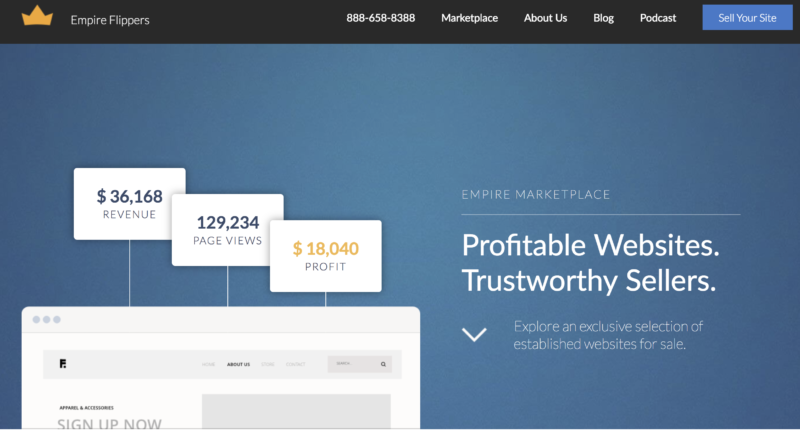 Check out their website valuation tool, it's quite nice and comprehensive. They've been in the game for a long time and even organize a small conference for people who are frequent buyers and sellers of websites, mostly Amazon Affiliate sites.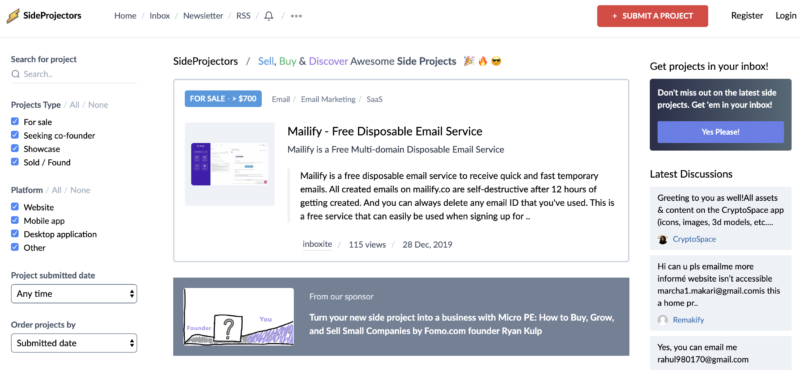 A site focusing on selling smaller side projects.
Transferslot is a curated marketplace where profitable side projects founders can sell their product to a community of trusted buyers.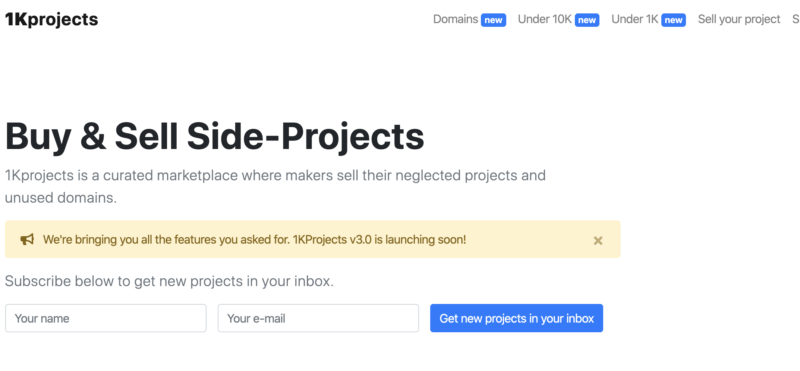 1Kprojects is a curated marketplace where makers sell their neglected projects and unused domains.
The Hardest Things about Investing in Websites
Check out the tweet below and its replies from some interesting thoughts from top investors and brokers about what they think are the hardest things about investing in websites.
Preparing for a Sale
Before you can sell your site you need to have your house in order. That means having proper financials and clear reports on how your business is doing.
Here are typical questions a seller or broker will ask you:
When did the business go live online?
What were your gross and net numbers for the following time periods, adding back your personal salary to the net numbers?
How many hours a week does it take to manage the business as an owner/operator?
Do you have any staff, if yes how many and what do they do?
Does the staff work in-house or remotely?
Why are you considering a sale?
The basis of the valuation is usually the trailing 12 month "Seller's Discretionary Earnings" (SDE). SDE equals your net income plus the personal benefits you get from the business such as your salary, health insurance, auto expenses, meals, entertainment etc.
Once that income is determined, you take a look at workload, opportunities, business model, year over year growth, clientele etc. to come up with a total value range.
Further Resources
Are you interested in selling your plugin or theme business? Have you sold your business already? I'd love to hear your story, leave a comment below or contact me.