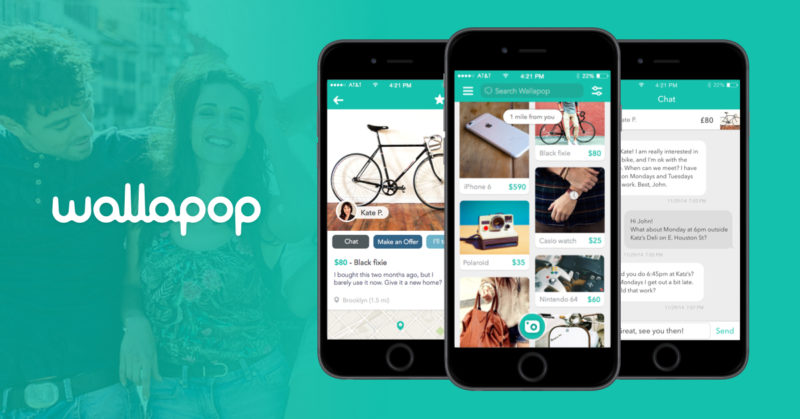 In recent years, the second-hand market in Spain has grown significantly, providing a more sustainable and cost-effective alternative to buying brand-new items. Whether you're looking for furniture, clothing, electronics, or even cars, these top websites will help you find the perfect second-hand item at a fraction of the cost. In this article, we'll introduce you to the best websites for finding second-hand items in Spain, so you can save money while shopping responsibly.
Top Second-Hand Websites in Spain:
Wallapop.com: One of the most popular websites for buying and selling second-hand items in Spain, Wallapop offers a user-friendly platform where you can find a wide variety of products, from clothing and electronics to furniture and cars.
Wallyboo.com: Focused on children's items, Wallyboo allows you to rent or buy second-hand kids' items in Spain. From clothes and toys to strollers and car seats, this website is perfect for parents looking to save money while providing the best for their little ones.
Mitrastero.org: A platform dedicated to the exchange of second-hand items, Mitrastero encourages users to swap items they no longer need with others who might find them useful. This website promotes sustainable consumption and helps users declutter their homes.
Vibbo.com: Formerly known as Segundamano, Vibbo is a well-established second-hand marketplace in Spain. With a broad range of categories, including real estate, vehicles, and household items, you're sure to find what you're looking for on this website.
Casinuevo.net: As the name suggests, Casinuevo focuses on items that are in excellent condition or "like new." This website is perfect for those looking for high-quality second-hand items, from electronics and appliances to clothing and accessories.
Tablondeanuncios.net: A classified ads website with a wide range of categories, Tablondeanuncios allows users to post free ads for items they want to sell, making it an excellent platform for finding second-hand items at reasonable prices.
Ebay.es: The Spanish version of the popular international auction site, Ebay.es offers a vast selection of second-hand items, from collectibles and antiques to electronics and clothing. With its bidding system, you have the chance to score fantastic deals on unique items.
Anuncios.es: A free classified ads website, Anuncios.es allows users to post ads for second-hand items across various categories. The website also features a section for job offers and services, making it a versatile platform for all your needs.
Re-read.com: For book lovers, Re-read is a fantastic website that offers a wide selection of second-hand books at affordable prices. You can find both fiction and non-fiction titles in multiple languages, making it a treasure trove for avid readers.
Todocoleccion.net: Ideal for collectors and enthusiasts, Todocoleccion is a specialized platform that offers a vast array of second-hand collectibles, antiques, and vintage items. From stamps and coins to toys and art, this website is a must-visit for those in search of unique items.
Coches.net: If you're in the market for a second-hand vehicle, Coches.net is the perfect website to find the best deals on used cars in Spain. With a wide range of models and price points, this platform makes it easy to find the ideal car for your needs.
If you want to save money but buy new instead, check out my favorite online shops in Spain.
Have I missed out on your favourite second-hand items site? Let me know in the comments section.