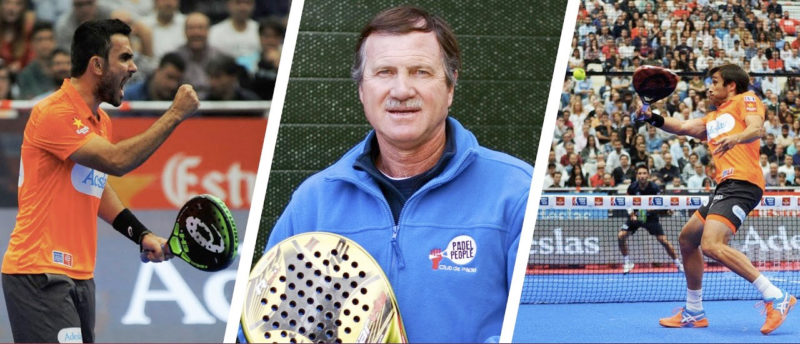 This year I've been really challenging myself to improve at something specific: padel. This involved lots of training, practice matches and competition. Throughout this journey, I have, perhaps inevitably, become very interested in peak performance and how to achieve it.
We usually associate peak performance with top athletes, musicians or even successful business people. The first question is whether these successful people have completely different genetic makeups than the rest of the population. In short, are they uniquely gifted? Are they so different from the rest of us that we stand no chance?
As I dug into literature and observed the best athletes in padel as well as speaking to various top coaches, the surprising discovery is that in most cases, it's not a case of superior genetics that leads to peak performance. Hence, we can all reach a state of peak performance.
Here are some of the most important realizations I've made this year.
The people who do extraordinary things have figured out ways to be very progressive about improvement and structure their life around getting better. No matter what the field, the most effective approaches to improving performance all follow a single set of general principles that can be termed "deliberate practice".
Psychology is a key element in achieving success in any discipline. I had mostly been focusing on the physical, tactical and technical aspects of improving my padel game, before I realized that the way I think was perhaps a bigger factor in determining whether I win or lose any given game. Apart from being aware of the mind's importance and training it, you need to get the right guidance from sports psychologists who can identify your blocks and point you in the right direction.
To achieve peak performance in sport you need to achieve a state of flow. Those who practice mindfulness have an increased attention and concentration, enhanced performance in hostile contexts, respond better to stress, have better parenting skills, improved sleep, enhanced mood, decrease in fatigue, and so on. These effects are all proven through various studies. The practice of mindfulness can help in achieving the laser focus needed for peak performance. The minimum effective dose is around 8 minutes a day and an optimal dose is 20 minutes a day. I've dabbled in meditation at various stages of my life, but I can't say I've done it that rigorously on a daily basis. I'll definitely be adding this as one of my goals for 2018.
I've also learned that success in any discipline is not something you can achieve alone. You need a team behind you. That might be the support of your spouse, friends and family at amateur levels, and involve a whole team (technical, physical, tactical coaches and psychologist, physio) for the elite athletes.
It is very important to write down your guiding principles or philosophy for life. What are you doing? This is a question you need to answer alone and be very clear about. This will be your guiding principle every day and will give you the right framework to be able to make short-term objectives and be able to evaluate your progress.
You also need to set aside time (15-20 minutes a day) to visualize and experience yourself performing at the highest level. You also need to split the visualization exercise in this way: 85% kicking ass and 15% of the time being in compromised positions and figuring out how to get out of that. That will help you overcome bad situations where your competitor has an upper edge in competition and you have to dig yourself out of a hole.
In padel, I've seen clearly that we kind of have two inner selves. One, the "I," seems to give instructions; the other, "myself," seems to perform the action. Then "I" returns with an evaluation of the action. For clarity let's call the "teller" Self 1 and the "doer" Self 2. Within each player, the kind of relationship that exists between Self 1 and Self 2 is the prime factor in determining one's ability to translate his knowledge of technique into effective action. In other words, the key to better tennis – or better anything – lies in improving the relationship between the conscious teller, Self 1, and the unconscious, automatic doer, Self 2.
Another important element that we tend to overlook is proper recovery after training or competition. It's very important to get your sleep patterns right, have the right nutrition and top that off with a proper psychological state of mind.
These are the best resources I've found and totally recommend if you're interested in learning about peak performance:
What is clear from my experience in life so far, is that we have incredible resources inside of us and it's just a matter of accessing those resources in order to achieve the best version of ourselves. Practicing this is a life's work and is one of the most important reasons why I wake up enthusiastic about life every morning.
Hope that helps you achieve peak performance in whatever you want to focus on. If you have any experiences or resources to share, please leave a comment below.